Wine Investment Offer
Opus One 2012 (97 pts JS) @ £785 per 6x75cl
Opus One 2012 - 97 pts - £785 per 6x75cl

Price exclusive of management fee


Key Points:



£1,570 per 12
Napa Valley, California
97 points from James Suckling
2012 vintage for Napa "near perfect"
96 points from Antonio Galloni
Joint venture between Robert Mondavi and Baron Philippe de Rothschild
(Mouton Rothschild)
Component of the 'Rest of the World 50' index which is up 38% over the last 5 years and 115% over 10
Ranked 16 in Liv-ex Power 100
Average vintage performance over 2014, 9.7%
Want to invest in Opus One 2012?
Ask your portfolio manager or...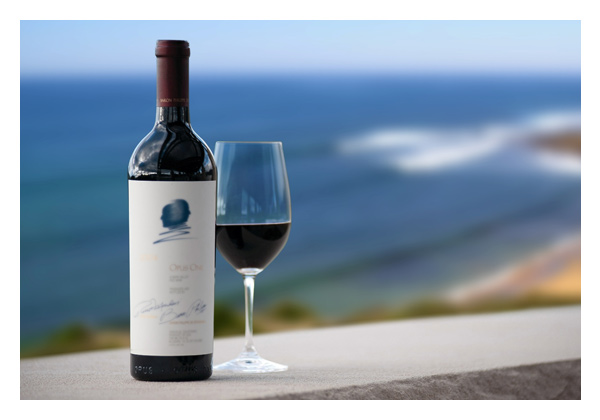 Tasting Notes:

"Glorious purity of fruit here with black currants, blueberries, dark chocolate, fresh herbs and forest floor. Hints of mint too, plus hazelnut and chocolate. Full body with seamless tannins and balance. Tight and compacted tannins with beautiful fruit and great length. Goes on for minutes. One of the best Opus' in years. Hard not to drink now but better in 2018."



James Suckling - jamessuckling.com | Score: 97 | July 2015




Brand:

Opus One is a Californian wine started as a joint venture by Philippe de Rothschild (of Mouton, Bordeaux) and Robert Mondavi (Californian winemaking royalty) to bring together old and new world styles of wines. The first vintage was 1979 and was, for some time, the most expensive US wine on the market.

The brand has developed a stronger following in the Far East than almost any other Californian, in particular Hong Kong and Japan have taken a keen interest.


Investment Analysis:

The 2010 vintage is a strong, short-term comparable vintage with most critics considering it to be the estate's best vintage up to this level which was also released at a similar price.




This is, however, not a short-term recommendation. As illustrated above, the average performance of modern vintages with at least 5 years since release (02-07), is 73.9% with a range of 40.8% to 131.6%.

The 2012 vintage for Napa is already rated as one of the greatest of all-time, with an overall vintage score of 96 from the Wine Advocate. James Suckling has been more effusive, saying, "The 2012 vintage does appear to be a near-perfect vintage."

Opus One is a component of the 'Rest of the World 50' index on Liv-ex, which has been the second strongest index over the last five years, only behind Burgundy. The 10 year figures make for even more impressive reading, showing up 115% which outperforms the vast majority of global equity indices:




Only NASDAQ and Gold boast higher growth over the period. The Rest of the World index also demonstrates the lowest volatility rate with smaller standard deviation by a considerable margin.

Only recently have US wines been a regular feature in investment portfolios; Opus One was a new entrant to the Liv-ex Power 100 list - which ranks wines on a combination of factors – and went straight in at number 16. It is an undoubtedly attractive diversification offer with the strong growth forecasts over a 4-6 year period for the 2012 vintage.

| | | |
| --- | --- | --- |
| | We only have a modest allocation at UK market best and would therefore encourage our client base to contact their portfolio manager to secure this highly attractive option. | |
| | | |

Key Investment Points:



One of the leading Californian Estates
£785 per 6x75cl
97 pts
Attractive diversification against Bordeaux
Potentially the best ever vintage
50-75% forecasted over a 4-6 year period

Reg. Company No: 06350591 | VAT No. GB 129 9514 84

St Andrews House, Upper Ham Road, Richmond TW10 5LA.
© 2015 All Rights Reserved. Cult Wines Ltd & Wineinvestment.com | You must be 18 or over to order.