Wine Investment Offer
Tignanello 2012 (96 pts) - £520.00 per 12x75cl
Tignanello 2012 - 96 Points - £520.00 per 12x75cl

'A beautifully linear and polished red... The depth and class to this are indeed impressive.'


James Suckling - August 5th



Key Points:



£520 per 12- Best UK Market Price.
Min 2 case order.
Growth projection: 20-35% over the next 2 years. 70-100% over 5 years.
James Suckling just awarded the 2012 96 pts, alongside the 2010 which currently trades at £680.
Average score for past 9 Tignanello vintages is 93.8, with an average price of £760.
Want to invest in Tignanello 2012?
Ask your portfolio manager or...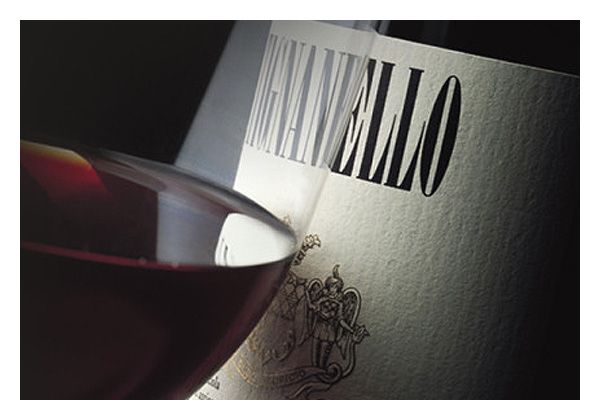 Estate Overview:

The wine that led the way for the Super-Tuscan movement which swept the world before it; the evolution of Tignanello represents a number of historic innovations for Italian wine: the first Sangiovese to be aged in French-style barriques, the first abandonment of the mandatory portion of white grapes in a Tuscan red wine blend and the first wine to adopt the non-native Cabernet Sauvignon. From 1971 to this day, Tignanello is around 85% Sangiovese, with Cabernet varieties making up the remainder. It is a warm, velvety and inviting wine with an opulent palate that often boasts black cherries, spices, vanilla and tobacco, and smooth, silky tannins.


Tasting Notes:

Aromas of blackcurrants and blueberries with hints of lavender and violets. Full body, chewy and polished tannins and a long, flavorful finish. A beautifully linear and polished red. Give it time to show it all but this is already a beauty. The depth and class to this are indeed impressive.



James Suckling | Score: 96 | Aug 2015




Vintage Overview:

"Great vintages may come about no more than two or three times a decade, yet Italy's most famous wine region manages to make awe-inspiring wines just about every vintage." - JS, Aug 2015

The average Wine Advocate score for Tignanelllo for the past 9 years has been 93.8 with a range of 92 to 96; the average case price for these vintages is over £760. Given the overall quality of the '12 vintage for the Bolgheri region and the recent score of 96 by James Suckling, we firmly expect this to achieve at the top of this range.

Vintages either side may lack a certain appeal as well, with tremendous heat spikes through August 2011 and a very wet and cold 2014 - although 2013 will do well.

"Even so, Tuscany is making some of its best wines ever. The current high quality of winemaking in the region is down to a combination of vineyards and winemakers, who are becoming more mature." - JS, Aug 2015


Investment Analysis:

Super Tuscans are certainly having a good run and this looks set to continue as a result of healthy demand and attractive release prices. Below is a table published by Liv-ex showing the regional share of trade for last week; as you can see the share is up significantly for Tuscan wines on last month.

Regional share of trade by value:



Vintage Comparison:

When drawn in line with recent comparable vintages, the value and growth potential is clear to see:


(JS)= James Suckling / (WA) = Wine Advocate


Vintage Comparisons: 2003 and 2010

2003 represents the closest benchmark for overall vintage quality for the 2012 vintage and can be used as a long-term comparison. Below is a table detailing the performance of the 2003 vintage since release:



The 2010 vintage, also with 96 points, serves as an attractive short-term benchmark. This vintage was one of our top recommendations from September 2013 at £510:



| | | |
| --- | --- | --- |
| | We only have a modest allocation at UK market best and would therefore encourage our client base to contact their portfolio manager to secure this highly attractive option. | |
| | | |

Key Investment Points:



96 points from James Suckling.
Tignanello always released drinking well, which leads to sharp decent appreciation in the first 12-24 months.
Super Tuscan wines offer very good value in comparison to Bordeaux and Burgundy.
Region consistently producing higher quality wines.
Comparable vintages (10, 07, 04, 03, 01 and 00) trade on average at £890 (over 70%).
Expected to trade at £640+ after first two years on the market (20%+ increase).
Min. 2 case order.

Reg. Company No: 06350591 | VAT No. GB 129 9514 84

St Andrews House, Upper Ham Road, Richmond TW10 5LA.
© 2015 All Rights Reserved. Cult Wines Ltd & Wineinvestment.com | You must be 18 or over to order.