International Women's Day
Today, we celebrate International Women's Day here at Cult Wines by highlighting three women who are the driving forces behind some of our favourite wines. In the following Q&A, Allegra Antinori of Marchesi Antinori, Stéphanie de Boüard-Rivoal of Château Angélus, and Véronique Sanders from Château Haut-Bailly discuss how they are meeting the challenges of today's wine industry at some of the most prestigious estates in the world of fine wine.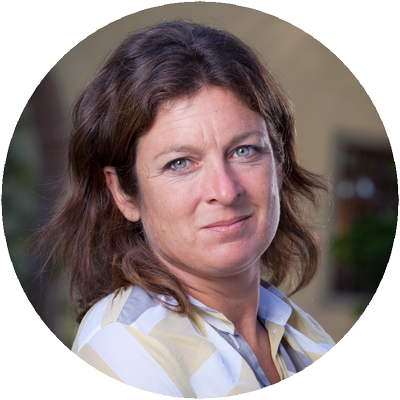 Allegra Antinori
Vice President, Marchesi Antinori Spa

Born in Lausanne, Switzerland, Allegra was raised in the family's 15th century Palazzo Antinori in the centre of Florence. She has been involved with the family company since she was very young, participating in the harvest each year at the Antinori estates in Tuscany. Allegra became vice president of Marchesi Antinori Spa company in 2016 and serves as a member of the board of directors of the companies within the family business. Her activities are numerous, including heading up public relations and hospitality of Antinori nel Chianti Classico winery and Le Mortelle estate located in the southern Maremma region of Tuscany. She also manages the family's restaurants in Italy and abroad.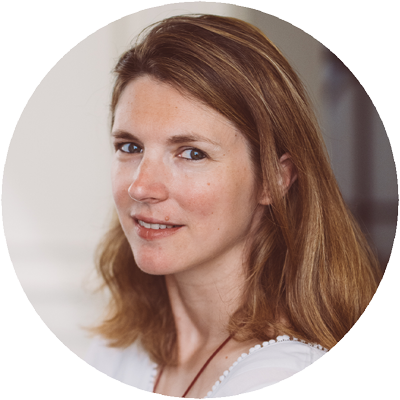 Stéphanie de Boüard-Rivoal
Owner & CEO, Château Angélus

Stéphanie de Boüard-Rivoal grew up in Saint-Emilion and after beginning her career in London's financial sector, she became a member of the Angélus supervisory board in 2009. Three years later she joined her father, Hubert de Boüard de Laforest, and uncle, Jean-Bernard Grenié, in the running the château. Stéphanie is the third woman to preside over Angélus, following in the footsteps of Catherine Sophie de Boüard de Laforest in 1800 and Eugénie Chatenet in 1900. Stéphanie has brought new impetus to Angélus, performing her work with respect for the property's heritage, dedication to the estate's terroir and with a clear vision for the future.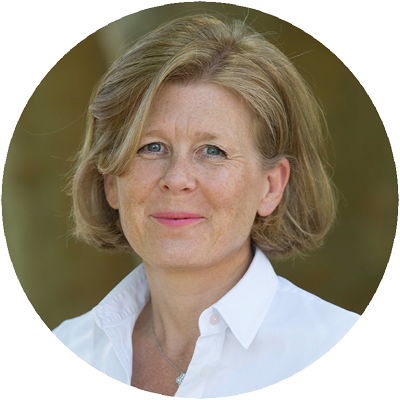 Véronique Sanders
President & CEO, Château Haut-Bailly

After beginning her career as a consultant in Prague and Paris, Véronique Sanders joined Château Haut Bailly in 1998 and realised a childhood dream of leading a prestigious classified growth when she became CEO in 2000. Véronique has since overseen a wide range of projects including an investment programme to modernise the vineyards, cellars, offices, and the château itself. A member of several organisations in the Bordeaux region, Véronique is deeply committed to the wine community. She was the first woman to be elected president of the Union des Crus Classés de Graves between 2006 and 2009. She also received the National Order of Merit in September 2011.
Q: 'How much and in what ways has the wine industry and your estate changed since you began your career?''
Allegra Antinori: "Since 1990, when I "officially" became involved with the family business, many changes have occurred, probably the most important ones in the IT field. The Internet has forever changed the way we communicate with our consumers. Technology has also come in handy in the field of agronomy, aimed at the so-called "precision agriculture."
The style of wine has changed too since the '90s. Back then, we looked for concentration while today we seek elegance. Our customer base has also evolved; Italian wines were little known in the past, which fortunately is not the case anymore.
Looking at our estates, new technologies allow us to practice responsible viticulture in the vineyards and, in the cellar, help us manage the grapes in a completely customized manner based on the vintage and the variety. All these factors result in high quality wines that are ambassadors of the land where they originate."
Stéphanie de Boüard-Rivoal: "So far, my career has not been a long one with just nine years in charge here at Angélus. I would say the main changes have come from the digital economy with new media platforms making it easier to maintain close relationships with consumers. At Angélus, we quickly embraced these new means of communication and share a lot more with the public about the day-to-day management of a vineyard.
Dealing with the effects of climate change has been another major change. This is an ongoing process but through research and experimentation in the way we maintain the vineyard (cultural methods, rootstocks etc.), we already have significant clues on where we should be heading."
Véronique Sanders: "A lot! Everything has become incredibly professional, from the knowledge and care given to every production technique to marketing and communication. Innovation is a tradition for us and work in the vineyards has evolved enormously. Our knowledge of the terroir is ever more precise, the fundamental process of pruning has been re-examined, and we have changed our viticultural practices to adapt to climate change.
In the cellar, technology has increased with new sorting and winemaking methods that have allowed for more precision in our wine. Distribution is undergoing rapid change and must adapt to new modes of consumption: global price transparency, the rise of e-commerce, etc. Communication has also accelerated and multiplied both in its messages and in its forms.
Wine has always been about creating a shared experience, and moving forward, we will have more and more occasions to do that. But one thing doesn't change: the passion with which we take care of everything."
'What career path would you have chosen if it was not wine ?'
Cooking has always been one of my biggest passions so probably, if not wine, I would have become a cook. I'm not sure if I'd have been a decent chef but definitely a passionate one. Allegra Antinori
Finance, which was the career I experienced in the first part of my professional life, as I wanted to succeed in a totally different industry, far from my family influence, to achieve something on my own.
Stéphanie de Boüard-Rivoal
Egyptologist, writer, literature teacher, swimmer, reader, house mother... I could have lived a hundred lives but this one has an extra dimension as wine brings together science, philosophy, nature, technology, architecture…! Véronique Sanders
Q:
'Some serious effects of global climate and environmental change have been seen in the wine industry, especially in the western USA and Australia, over the last 12 months. Can you outline what effects this has had on your business such as planting of different grape varieties, locations and any bio dynamic or organic initiatives?'
Stéphanie de Boüard-Rivoal: "In Bordeaux, I would first stress that the climate change has been positive. The slightly warmer weather allows grapes to reach a maturity level that was difficult to get 30 or 40 years back. Typically, a few decades ago, we had one or two perfectly ripe vintages per decade, where we now see seven or eight such vintages a decade.
To face this long-term issue, we are experimenting with different rootstocks that we adapt to each type of geology on our vineyard. We have a great variety of soils, such as clay, limestone, gravels, sands and plots of mixed sand and gravel, or clay and limestone.
We have also initiated an organic conversion of the vineyard, which we initially wanted to do over a five-year period. This was extended as we bought more plots of land and had to start from scratch with these new vines. I would not say though that this is a measure against climate change, but rather a separate project to achieve a higher level of purity in our wines."
Véronique Sanders: "Climate change has so far been beneficial to Bordeaux wines. We have made an incredible series of vintages in the last twenty years since the perfect maturity for each grape variety has been easier to achieve. Cabernet Sauvignon clearly benefits from the warming temperatures, and we can plant Petit Verdot which adds an extra dimension of complexity to our wines.
At Haut-Bailly, we have always practiced natural methods in our vineyards. We have never used weedkillers, preferring to plough our soils. More recently for our steeper plots, we have added a few new members to our family: a heard of sheep, who are happy to contribute to our weed management! The awareness that we must adapt to climate change by preserving the environment, protecting our heritage that is the vines, and respecting our team and our customers has never been more important than it is today."
Allegra Antinori: "Climate is something that farmers depend on and adapt to. Our long history and tradition in winemaking have taught us how to deal with both good and bad vintages. It's undeniable that our climate is really changing, both in a general warming trend and in the extreme weather conditions which have become increasingly frequent.
On the other hand, the average quality of the latest harvests has been among the best ever. Certainly, some agronomic aspects such as vine density, trellising, altitude, exposure, soil and water management, rootstocks must be updated and adapted to each variety and each microclimate.
Both the climate and the environment are precious assets, respected by every farmer on a deep level. In our case, this translates into an artisanal and sustainable approach in all production phases, with particular attention paid to soil management and environmental responsibility. In a multigenerational family business like ours, this cannot fail to be a priority."
'What is the best piece of advice you have had ?'
Take work and family very seriously. Take yourself a little less seriously! Allegra Antinori
"Never take anything for granted." - From my grandfather who was born in a family that was nearly ruined after the 1929 crisis. As a result, he experienced major changes in his daily life as a child, before being deported in Germany during second world war when he was only 20 years old. Stéphanie de Boüard-Rivoal
Start from scratch every year and live your dream! Véronique Sanders
Q:
'As we look into the rest of 2021 and beyond, what do you see as the major challenges and opportunities for your Estates?'
Véronique Sanders: "This past year has been fascinating, as we have seen market trends accelerate. We expect to see more and more people purchase their wines online or via apps, but recent months have also highlighted the importance of in-person interactions.
In 2021, we are going to unveil our new cellars, which will be a formidable tool for the future. This winery of tomorrow combines technical, environmental and architectural prowess and will reflect the extension of our meticulous and precise work in the vineyard.
In 2021, we will also once again face the challenge of helping people discover the great quality of the 2020 vintage in a confined world. And we will have to adapt to the difficult international regulations that will continue to impact our distribution. We hope that the recovery will be quick for the restaurant industry that is suffering enormously.
Being close to nature is a luxury in these times. But we are looking forward to regaining our freedom and sharing our passion. People are eager to enjoy time together again, and wine will be a natural part of that."
Allegra Antinori: "Probably the biggest challenge has always been maintaining, and increasing, the high quality of all our wines, our most important asset. I put special attention on the identity of the terroir and the indigenous grape varieties. Their combination results in unique wines with strong personalities that clearly reflect the character of the grape variety and its land of origin. In Chianti Classico for instance, a wine region we have been connected to for centuries, we are constantly working to develop our best interpretations and expressions of Sangiovese from each estate.
In terms of opportunities, everything connected to the online world, which has been boosted by this whole pandemic situation, needs to be monitored closely. That said, we must never forget that we are talking about wine so visiting different regions and getting to know the story behind the glass (possibly with family and friends) is something that can't be replicated. For this reason, we are dedicating a lot of attention to and implementing our hospitality, restaurant and retail projects to enhance our direct contact with consumers."
Stéphanie de Boüard-Rivoal: "The major challenges we are facing are definitely economic ones: trade wars between major economic blocks, COVID-19 consequences, global uncertainty, dangerous levels of sovereign debts in major economies that may affect the global economic system.
Opportunities may also arise from this period as the rules of global trade may be reshuffled by national institutions or international bodies.
From a more personal perspective, the opportunities for Angélus could also come from the fact that the crisis we are dealing with will probably allow the major brands to emerge stronger than they were before as a result of our firm foundations and ability to quickly adapt to different conditions."
'If you had to choose one wine and vintage, what would be your desert island bottle ?'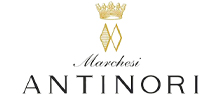 I'd probably bring a 2016 Matarocchio, one of my favourite wines from an excellent vintage. I'd bring a 12l Balthazar format (if I manage to get one given the very limited availability!!) so I'd have some spare wine to offer in case the desert island is not so deserted.
Allegra Antinori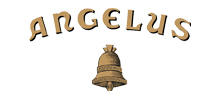 A 1945 Château Angélus, which was my grandfather's first vintage and still drinks wonderfully. I have only two bottles in my cellar that I cherish as no others.
Stéphanie de Boüard-Rivoal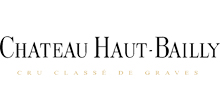 Château Haut-Bailly 2008 for the memory of a magnificent harvest in a never-ending summer, and for its balance, energy, the silkiness of its tannins, and its great elegance. This wine will always keep its promises.
Véronique Sanders