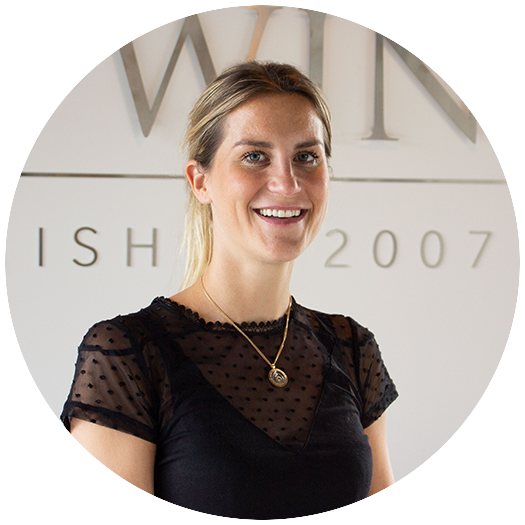 Cult Wines, the global leader in fine wine investment management services, has today announced the appointment of Julie Delaporte as Business Development Manager-South East Asia. Based in the Singapore office, Julie will focus on managing and developing partnerships with local and regional wealth managers, family offices, private banks and other financial intermediaries.

A Swiss national, Julie joins Cult Wines with extensive experience in managing large private client portfolios and client relationships, having previously worked at De Pury Pictet Turrettini & Cie in Geneva and the Banque Cantonale Vaudoise in Lausanne. Julie completed her studies at the prestigious Ecole Hôtelière de Lausanne and holds both the CIW (Certification of International Wealth Management) and WSET (Wines and Spirits Educational Trust) Level 3 diplomas.

Tom Gearing, MD of Cult Wines, said:
"We are delighted to welcome Julie to our growing team in the Asia Pacific region. An increasingly large part of our business is coming from our partnerships and alliances with the world's leading wealth and asset managers, family offices and private banks. With the strong economies of Asia Pacific, and especially the ASEAN region, many firms are looking to offer their clients an alternative diversification strategy."
"The appetite for fine wine as a collectible investment continues to grow, not only in the traditional markets of China, Hong Kong and Singapore, but across all of the ASEAN countries and from Japan to Australia."

Commenting on her appointment, Julie added:
"I am delighted to be joining Cult Wines at this very exciting time. I have followed the firm for many years and look forward to expanding our partnership activities throughout the Asia Pacific region."
Cult Wines now has regional offices in Hong Kong, Singapore and Shanghai. It is headquartered in London.
Julie Delaporte
Head of Business Development – South East Asia
Direct Phone:
+65 6909 8175
A Swiss national, Julie studied in the most prestigious hospitality business school, Ecole Hôtelière de Lausanne, where she discovered her passion for both Finance and relationship management. Having spent 5 years at a Swiss Private Bank managing UHNW clients, prior to joining a large Family Office and completing her Masters in Wealth Management, Julie brings her global expertise and experience to Cult Wines, expanding the company's network of partnerships with financial institutions in South East Asia.
Growing up in a Swiss wine-loving family, her passion, ambition and curious personality lead her to Cult Wines Singapore, where she was able to combine her interests in finance, alternative investments and relationship management. Personally, Julie is a successful sportswoman, as a double European champion showjumper and a past member of the Elite Swiss National Team.
Julie counterbalances her epicurean side with her love of the outdoors – not surprisingly for a Swiss, ski touring, hiking and climbing are her favourites. In her spare time, Julie enjoys travelling and loves to discover the local wines wherever her travels may take her. That being said Burgundy remains her number one choice, and natural wines are taking more and more space in her heart.