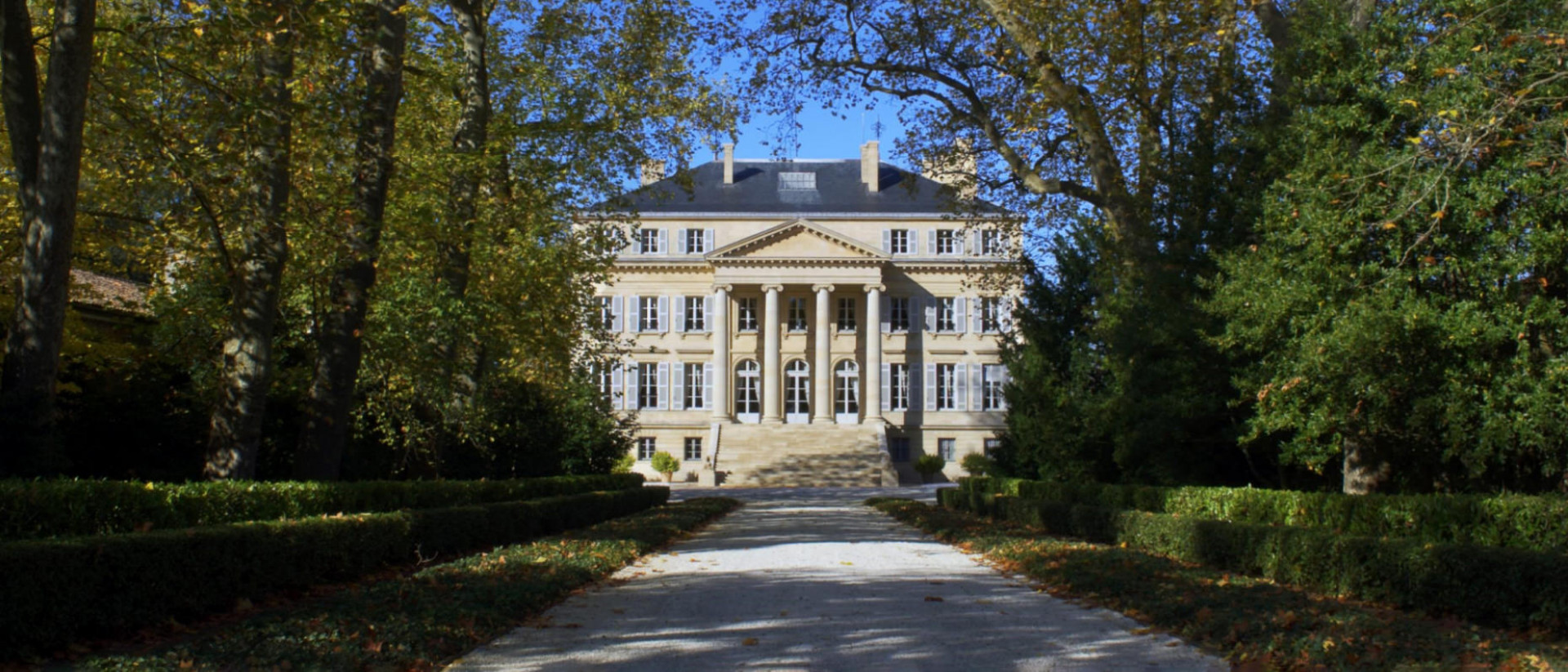 Producer profile
Annual Production (Grand Vin)
Pavillon Rouge du Chateau Margaux
A bottle of Chateau Margaux 1787 holds the record as the most expensive bottle of wine ever broken, insured at $225,000.

Chateau Margaux has made great wines in recent years and the fact that the property is now under single ownership bodes well for the future. In 2010, Chateau Margaux set up a representative office in Hong Kong as the company is enthusiastic about the Asian market and it is the first time in Chateau Margaux's history that a representative has been based abroad. Thibault Pontallier, who is the brand ambassador in Asia and the son of Chateau Margaux managing director Paul Pontallier, firmly believes that China is Chateau Margaux's second market in terms of volume and may soon become the first. In 2011, Chateau Margaux ranks No. 7 in the Liv-ex Power 100, a list of the most powerful brands in the fine wine marketplace.
In the 1970s, Margaux had underperformed, but after an ownership change in 1977, it was completely re-vamped. It has been argued that no other chateau has demonstrated such an improvement in such a short period of time. Also, Margaux is often criticized for its inconsistency by many wine critics. However, in the last 15 years there has been a noticeable improvement in scores from Robert Parker. The 1990 and 2000 vintages of Chateau Margaux received 100 points from Robert Parker and its current market price is increasing.
In 1976, the French grocery and finance group Felix Potin headed by Greek Andre Mentzelopoulos, acquired Chateau Margaux from the Ginestet family. During the economic depression for Bordeaux, Mentzelopoulos invested heavily in the vineyards, cellars and oak barrels, and the chateau was renovated. By the time of his death in 1980, Margaux had been substantially restored to its former reputation, with the 1978 and 1979 vintages declared 'exceptional'.
With the help from general manager Philip Barré and consultant Professor Emile Peynaud, Andre Mentzelopoulos' daughter Corrine Mentzelopoulos continued with the improvement. In 1983, Paul Pontallier, an agricultural engineer with a doctorate in oenology, joined the Margaux team, becoming the director in the place of Philip Barré. He put in tremendous effort in exchange for a tiny amount of extra quality, making Margaux one of the top quality wines of the Medoc. In 2003, Corinne Mentzelopoulos was able to buy back the majority stake in Margaux held by the Agnelli Group until that time, and became the sole owner of the successful first growth estate.
An investment like no other
We make investing in fine wine as effortless as drinking it - combining human expertise, data-driven tech and a love for fine wine.