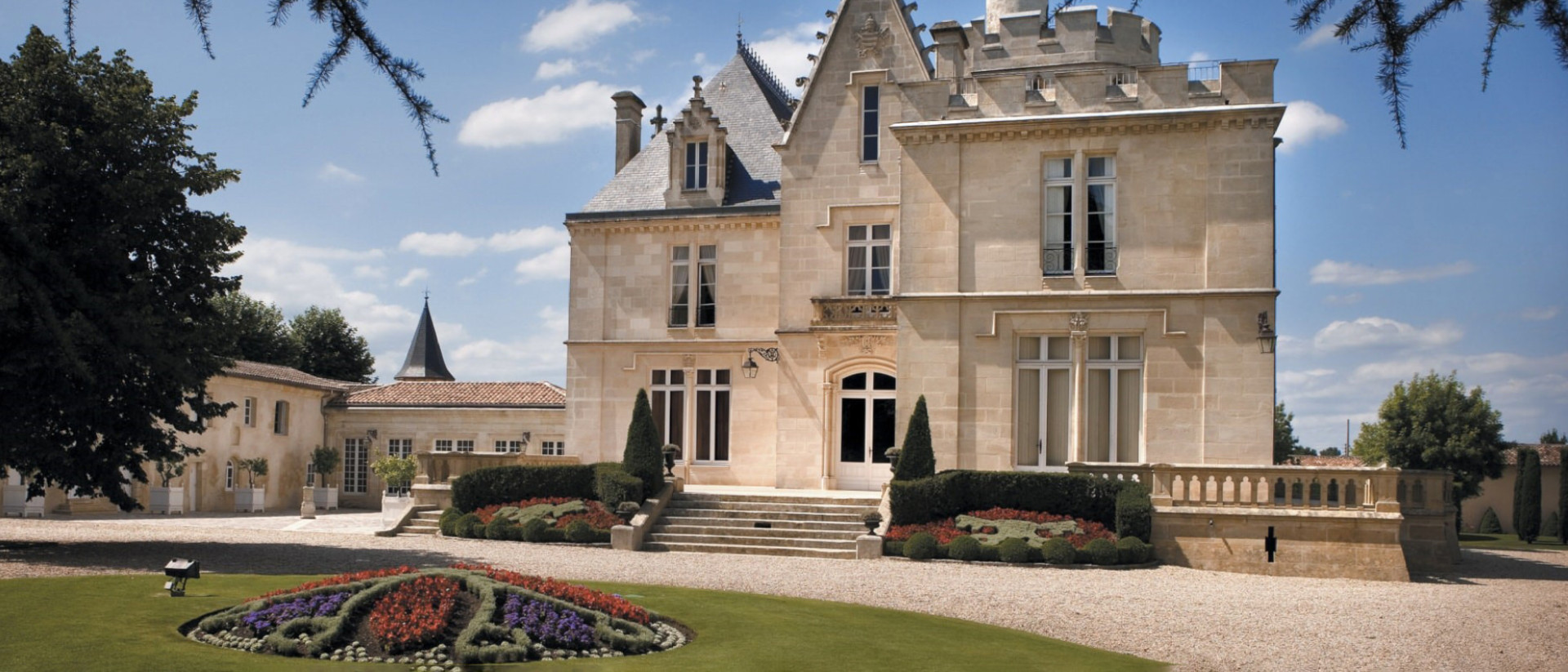 Producer profile
Annual Production (Grand Vin)
Le Clementin de Pape Clement
This wine was reserved for ecclesiastical ceremonies for almost 400 years, and wasn't available publicly until after the French Revolution.

Bernard Magrez, the owner of Pape Clement (in close partnership with his son-in-law Leo Montagne) is nothing short of a wine magnate, with a powerful global empire spanning continents from Napa Valley to Chile, from Japan to Morocco. In Bordeaux alone, Mr Magrez owns around 40 chateaux including La Tour Carnet and is one of the region's most influential proprietors.
A regular feature in Decanter Magazine's annual Power List, he was named by Robert Parker Jr in a 2012 interview as one of the most impressive Bordeaux owners and little wonder- under his tenure Chateau Pape Clement has gone from strength to strength to become one of the most desirable properties in the region. Magrez is a shrewd businessman and forward-thinker who in recent years has opened up Pape Clement to tourists as part of his Bernard Magrez Luxury Wine Tourism brand- a tactic he insists other chateaux should soon adopt - and famously hires Michel Rolland as consultant oenologist at each of his treasure trove of winemaking properties.
The winemaking here epitomises the phrase 'attention to detail'. Every bunch of grapes is de-stemmed by hand and chemical fertilising and aeration rejected in favour of horse-drawn ploughing. All this has resulted in an extremely strong brand identity. Pape Clement is known as one of the jewels of Bordeaux and though its appellation, Pessac-Leognan, was overlooked in the 1855 Classification, exchange platform Liv-ex has marked it as a probable Second-Growth estate in its reimagining of that classification.
At the turn of the millennium, Pape Clement asserted itself as one of the forefront properties in Bordeaux and proved the slump in quality here in the mid-20th century was nothing but ancient history. 2005 and 2010 were superlative wines, the latter with 100 points, exhibiting purity and opulent fruit. This is a wine which is renowned for its strong and surprising performances in blind tastings. Indeed the Grand Jury Europeen (GJE), introducing their rankings in 2008 of the best critically scored wines over five vintages in blind tastings, named Pape Clement in 5th place overall!
tastings.
"I certainly underrated the 2010 Pape Clement from barrel, rating it only 93-95+. (Thank God I put a "plus" there!) Having tasted it four times in Bordeaux, and rating it perfect three times and 99 the fourth time, this final blend of 51% Merlot, 47.5% Cabernet Sauvignon, and 1.5% Petit Verdot is perfection in a bottle. Tipping the scales at 14.5% natural alcohol, there are 8,000 cases of it. Its sublime elegance, the power, the medium to full-bodied texture, the silky tannins, the subtle notes of smoke, lead pencil shavings, black currants, charcoal, camphor, blueberry and cassis fruit are all remarkable. It is a rich, full-throttle wine, but the elegance and the great terroir of Pape Clement come through in abundance. It is slightly more developed and evolved than the 2005 was at a similar point in its evolution, but it certainly needs another 5-7 years to develop further nuances, which it surely will. This wine will last 30-40+ years." Robert Parker
Clement V became supreme pontiff in 1305 and was gifted the estate due to his widely-known interest in wine, but had to give it up following the relocation of the papal seat to Avignon. Clement left the estate in the hands of the Archbishop of Bordeaux who named it in his honour. Successive Archbishops cultivated its vines, creating tiny productions of wine reserved for ceremonial rituals. This arrangement ended in 1791 following the French Revolution, when all episcopal property was seized. In the centuries that followed, Pape Clement changed ownership a number of times and the wine gradually won a fantastic reputation, commanding Second-Growth prices. However, the chateau fell into hard times between the World Wars under a neglectful English owner and was badly damaged by a hail storm in 1937. Thankfully, a saviour arrived in the guise of Paul Montagne. He carried out extensive renovations completed in 1950 and hired the young Emile Peynaud as oenologist- a tradition of expertise today continued by the consultancy of Michel Rolland. Under Montange's stewardship and the following partnership between his son Leo and Bernard Magrez, the wine returned to top quality, produced with an expert combination of modern technique and traditionalism.
An investment like no other
We make investing in fine wine as effortless as drinking it - combining human expertise, data-driven tech and a love for fine wine.



Wine from this producer: Pape Clement