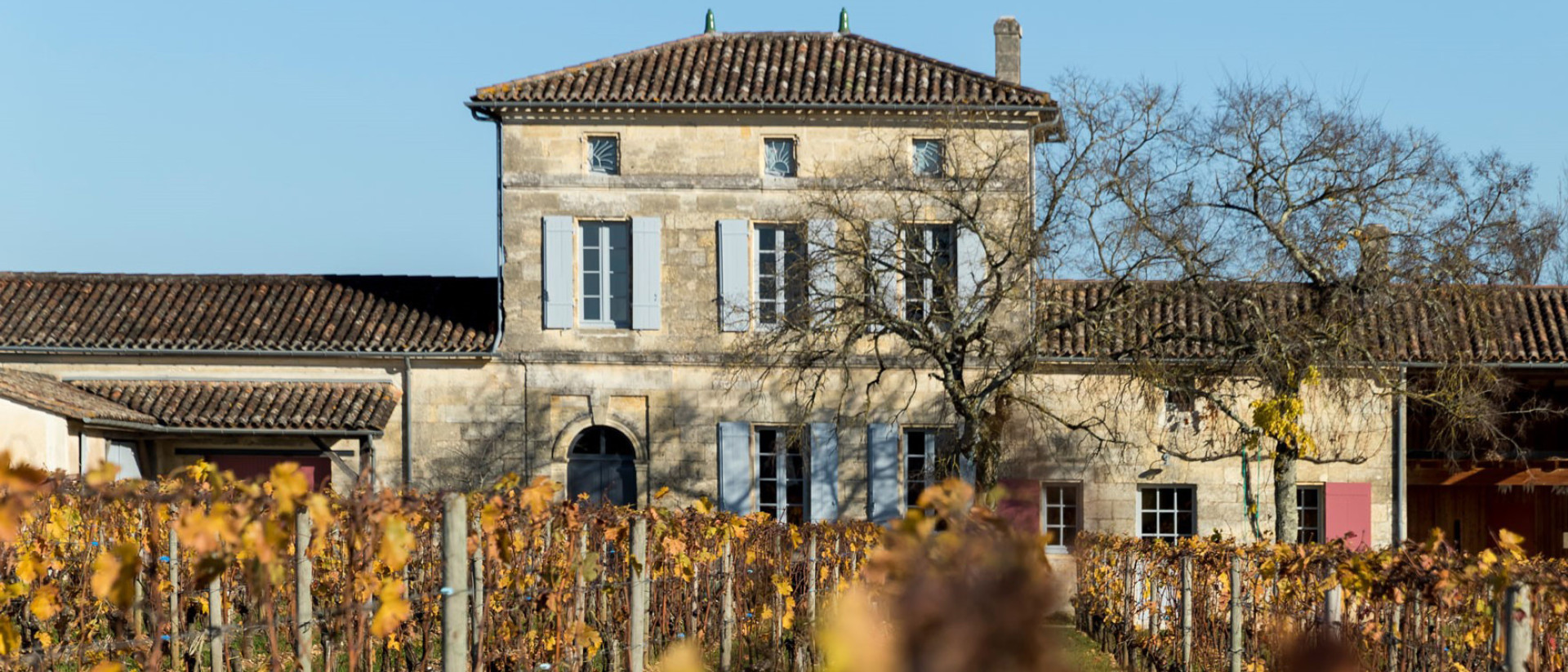 Producer profile
Jacques and Sylvie Guideneau
Annual Production (Grand Vin)
Lafleur is made in such minute quantities that even some of the most prominent wine critics in the world have not had the good fortune of tasting some of its legendary vintages - making it one of the rarest and most exclusive wines in Bordeaux.

One of the rarest wines in the world, thanks to the tiny production volumes and the degree of care and attention that goes into every bottle - reflected in the château motto, "qualité passe quantité" - Lafleur is a name that emanates exclusivity. In true artisan fashion, every vine is pruned manually and standards are some of the highest in Bordeaux. If the grapes aren't perfect one year then there may be no vintage at all, as happened in 1987, or just a handful of barrels will be completed.
A totemic estate, a shrine to a time in which wine-making was a labourious, personal affair where châteaux were owned by people rather than multinational corporations, each of the 12,000 bottles produced annually is a labour of love. Whilst Pétrus may be its equal in Pomerol, it is the quality of exclusivity which sets Lafleur apart, and for this reason surviving bottles of legendary vintages such 1945, 1947 or 1961 are highly prized with very few seeing the light of day, never mind the auction room floor. Even slightly more contemporaneous vintages such as the 1982 regularly fetch at least £2,400 per bottle.
In 2012 Lafleur was among a few select labels named by Anthony Hanson of Christie's as fine wine brands that present the most reliable returns both at auction and on the exchange market in general. International buying, particularly that from the Far East, is beginning to favour top quality producers outside the Left-bank First Growths. Indeed, Aussino cellars, one of China's biggest wine retailers, when announcing their intention to begin promoting Right-Bank estates over those on the Left, specifically mentioned Pomerol as an appellation of special market interest for the future. Therefore, whilst investors have always found reliable returns in Château Lafleur, the coming years could represent a new golden age for the tiny, legendary château.
For Robert Parker Jr., Château Lafleur is "one of the most distinctive, most exotic, and greatest wines – not only in Pomerol, but in the world." Michel Bettane and Thierry Desseauve say "the wine amply deserves its high prices". The wine's average critic ratings from the Wine Spectator for vintages from 2000 onwards have been just one point shy of the average for Pétrus over the same period and yet prices for Lafleur are average less than a third of Pétrus' asking price. So while it may be pricey, in terms of top Pomerol producers, Lafleur represents great value from a quality/price ratio perspective. The chateau has earned an average RJP score of 94 in its vintages since 2000, reflecting the consistency in quality produced here in the modern era.
Sitting at the top of the Pomerol pyramid, with only Pétrus approaching it in terms of quality and reputation; Lafleur's origins lie in Château Le Gay. In the mid-18th century, the Greloud family parcelled up their lands to divide between their two sons, Emile and Henri, birthing Château Le Gay and Domaine de Lafleur respectively. From the beginning, Lafleur was one of the most prestigious properties in Pomerol.
Upon his death, Henri Greloud bequeathed his estate to his son Charles, who in turn sold it in 1915 to André Robin, husband to his granddaughter and under whose tenure the standing of the château was in the ascendant. André left Le Gay and Lefleur to his daughters, Thérèse and Marie, committed spinsters, who held the properties until 1984, overseeing the production of monumental vintages such as 1947 and 1982. Upon Marie's death, Lefleur was rented out by her surviving sister to her nephew Jacques and his wife Sylvie Guideneau.
Over a number of years, the gentle and patient Guideneaux gradually renovated the vineyards and modernised the cellars. When eventually the owner Thérèse passed away, the Guideneaux sought to gain control at Château Lafleur, and succeeded though not without difficulty.
An investment like no other
We make investing in fine wine as effortless as drinking it - combining human expertise, data-driven tech and a love for fine wine.



Wine from this producer: Lafleur