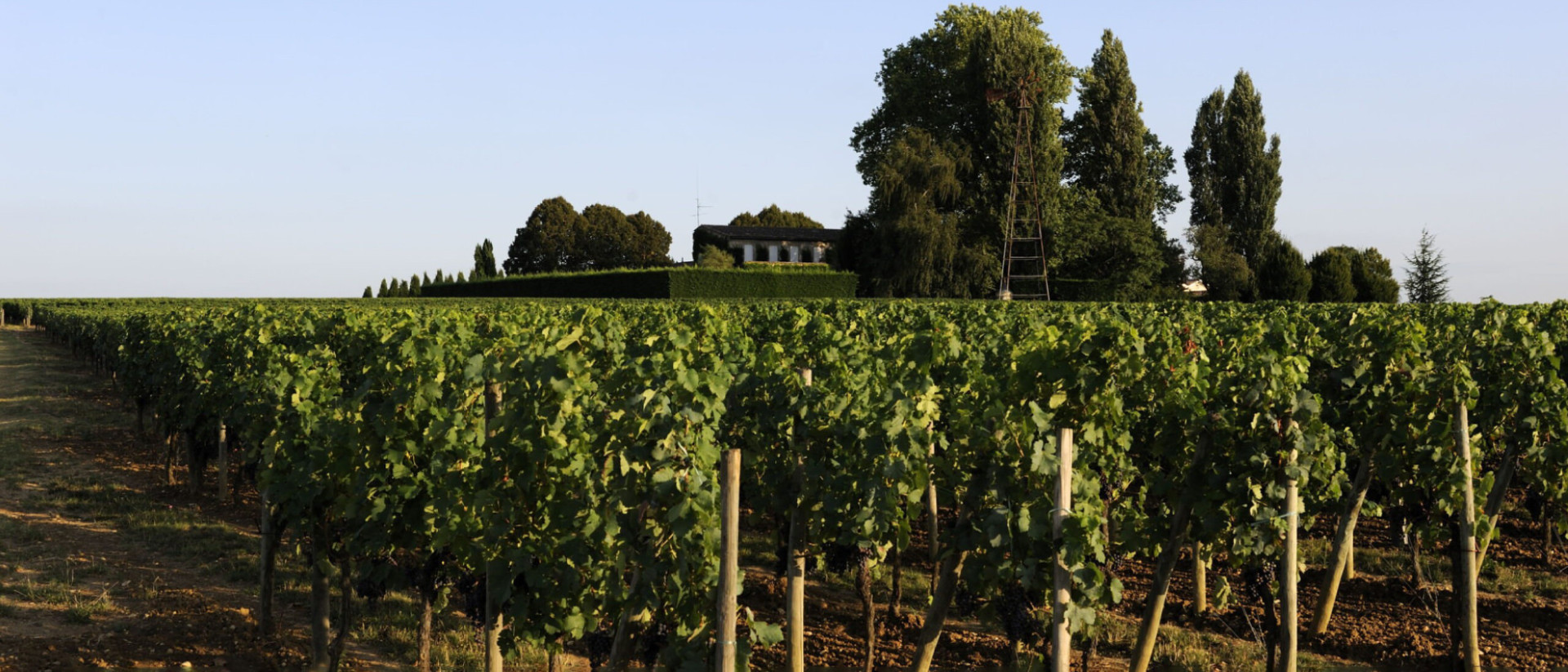 Producer profile
Christian and Edouard Moueix
Annual Production (Grand Vin)
The chateau's name is derived from the French for 'too annoying', and was probably given by the Giraud family, reflecting how difficult they found the thick gravel and clay soils to till.

Having done an invaluable service for the recognition of Right Bank estates, Jean-Pierre Moueix's prodigious legacy is today continued by his son, Christian (Decanter's 2008 Man of the Year- the first ever from the Right Bank) and his grandson Edouard. The father-son team earned an brilliant average RPJ score of 94 over last 5 physical vintages and have broken the mould in terms of quality following the introduction of their second wine in 2009.
The fact that the estate sits in the same JP Moueix stable and possesses a very similar terroir and style to Petrus, has invited favourable comparisons and helped improve the wine's stature on the international market. Of late, Left Bank First-Growths that saw their prices super-inflate following frenzied mass-buying from Far East investors have been falling steadily back to earth. Now estates on the Right Bank are beginning to fill that vacuum and we are experiencing a phase of maturing and diversifying buying behaviour from these very markets.
In 2011, Aussino Cellars, one of the largest and most powerful wine retailers in China announced its attention to shift the focus of promotion onto Right Bank properties, particularly those within Pomerol. Shortly afterwards Trotanoy made it onto Robert Parker Jr's 'Magical 20' which was presented in Hong Kong: a carefully crafted list of estates that 'produce wines of "first growth quality" although technically not first growths...and because of that are under-valued and very smart acquisitions'. This has greatly increased the brand's visibility- 2012 has seen the estate smash estimates at auctions. With this in mind, the high-scoring Trotanoy, favourably priced in comparison to Petrus, is an investment opportunity that demands consideration.
There are some legendary vintages of Trotanoy which are highly prized in the collections of connoisseurs such as the stellar 1982 and 1998. The former, now reaching maturity, is trading at 57% up on its release price whilst the latter, still with at least two decades to go, is up 48%. The 2009 vintage - which at 98+ points has outscored both the aforementioned classic vintages - shows wonderful long-term potential.
Robert Parker called it the greatest Trotanoy of the span of his professional career and invited wine lovers to 'Think of it as a more concentrated, "bigger" version of the extraordinary 1998'. A highly refined wine in a vintage boosted by the introduction of the second wine, L'Esperance de Trotanoy, Robert Parker described it as:
"An absolutely prodigious wine, the dense purple 2009 Trotanoy exudes extraordinary notes of minerals, forest floor, sweet black currants and black cherry jam along with floral notes and graphite. Very full-bodied, with silky tannins, fabulous opulence and palate presence, this terrific wine should be at its best in 7-10 years and last for 20 or more."
One of the oldest wine-making properties in Pomerol, Trotanoy was listed as second only to Petrus in all of Pomerol in the 1868 first edition of the influential wine manual Cocks & Feret. Despite this great reputation, Trotanoy was nonetheless often overlooked in the late 19th and well into the 20th century, as were many Right-Bank properties.
The Giraud family held the property for more than two centuries before selling to the Percesse family in the mid-20th century. They weren't in the driving seat for long however; financial difficulties struck the family and by 1953 Jean-Pierre Moueix had bought it for what was to be the second purchase in the empire he was building- JP Moueix.
The firm still holds Trotanoy today and Jean-Pierre's son and grandson co-manage the estate as they do a great number of properties in the JP Moueix stable. Today Trotanoy is considered one of the great-growths of Pomerol.
An investment like no other
We make investing in fine wine as effortless as drinking it - combining human expertise, data-driven tech and a love for fine wine.



Wine from this producer: Trotanoy