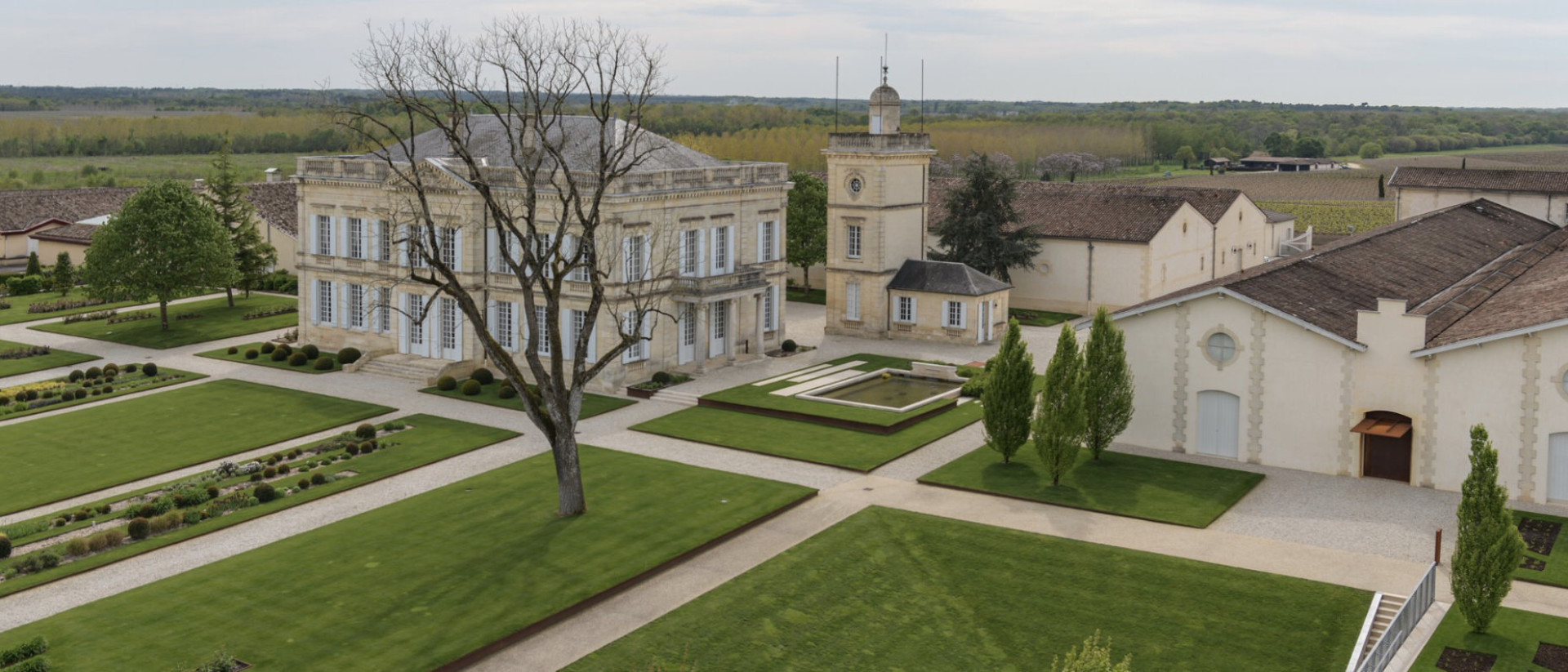 Producer profile
Annual Production (Grand Vin)
Sarget du Château Gruaud-Larose
The estate owns a 'hail prevention cannon'. When radars detect incoming hailstones, it releases sonar soundwaves to break the stones up, or even eradicate them completely.

Gruaud Larose comprises 84 hectares of vineyards located on a gravel-rich plateau to the west of Chateau Beychevelle. Its wine – a blend of Cabernet Sauvignon, Merlot and Cabernet Franc – has, despite its royal ties, been deemed by some as tannic and ungainly in youth, but with bottle ageing shows promise as a marvellously harmonious and beguilingly complex wine.
Indeed, the 1961, 1982 and 1986 vintages are regarded as remarkable Bordeaux wines close to First Growth in quality, but for some decades the estate's wines failed to stand out. This seems to have changed with the 2009 vintage and the 2015 and 2016 vintages, though, which has seen the estate's offering return to glory. Yet the chateau remains cautious in its pricing, and thus provides strong value.
Until the 2009 vintage, critics had largely been underwhelmed by Gruaud Larose's offerings. Despite a strong fan base, the wine failed to capture the imagination of Parker, who scored most of the 1990s vintages between 82 and 89 points, and those between 2002-2007 less than 90 points.
However, the 2009 vintage received widespread acclaim, with Parker dubbing it "the finest Gruaud since 1990". The following year's vintage, the 2010, was also met with strong reviews, and in that year's Liv-ex annual En Primeur survey was voted by the trade as their second favourite wine of the vintage in the value category.
Years 2011-2013 haven't seen quite as much applause, but garnered respectable scores from James Suckling (92-93), suggesting that Gruaud Larose is on its way out of the shadows and ready for the market spotlight.
The 15 and 16 vintages scoring in the mid 90's from the Wine Advocate will certainly push the brand. Lisa Perotti-Brown comments on the 2015 (93+): "Medium to full-bodied and possessing tightly wound red and black fruits layers intermingled with spicy accents, it has a firm, grainy frame and great vivacity, finishing long and perfumed. I'm probably being too conservative with my score here and expect this could blossom in 4-6 years into an even more impressive beauty!"
Gruaud Larose's earliest owner was Joseph Stanislas Gruaud, a knight who owned the land in 1725 and who was known for a number of eccentric sales techniques. To encourage buying, for example, he'd simply raise the price of unsold wines – and it seemed to have worked! He also built a tower in 1740 that looked out over the nearby vineyards and the village of Beychevelle. Flags were flown to indicate the style of wine currently in production, or to boastfully show neighbours the nationalities of his most recent customers.
After his death in 1778, the property was left to son-in-law Joseph Sebastian de La Rose, who purchased surrounding vineyards and renamed the estate Gruaud Larose. Under his management, the chateau's wine found favour amongst royalty and high society, and was allegedly proclaimed 'Le Roi des Vins, le Vin des Rois' ('the King of Wines, the Wine of Kings') – a motto which still adorns the label today.
The property was split up and changed hands numerous times over the ensuing centuries, before being reunited in the early 20th century by the Cordier family, and was – after subsequent ownership by several corporations – eventually sold in 1997 to the Merlaut Familiy's Taillan Group.
An investment like no other
We make investing in fine wine as effortless as drinking it - combining human expertise, data-driven tech and a love for fine wine.



Wine from this producer: Chateau Gruaud-Larose