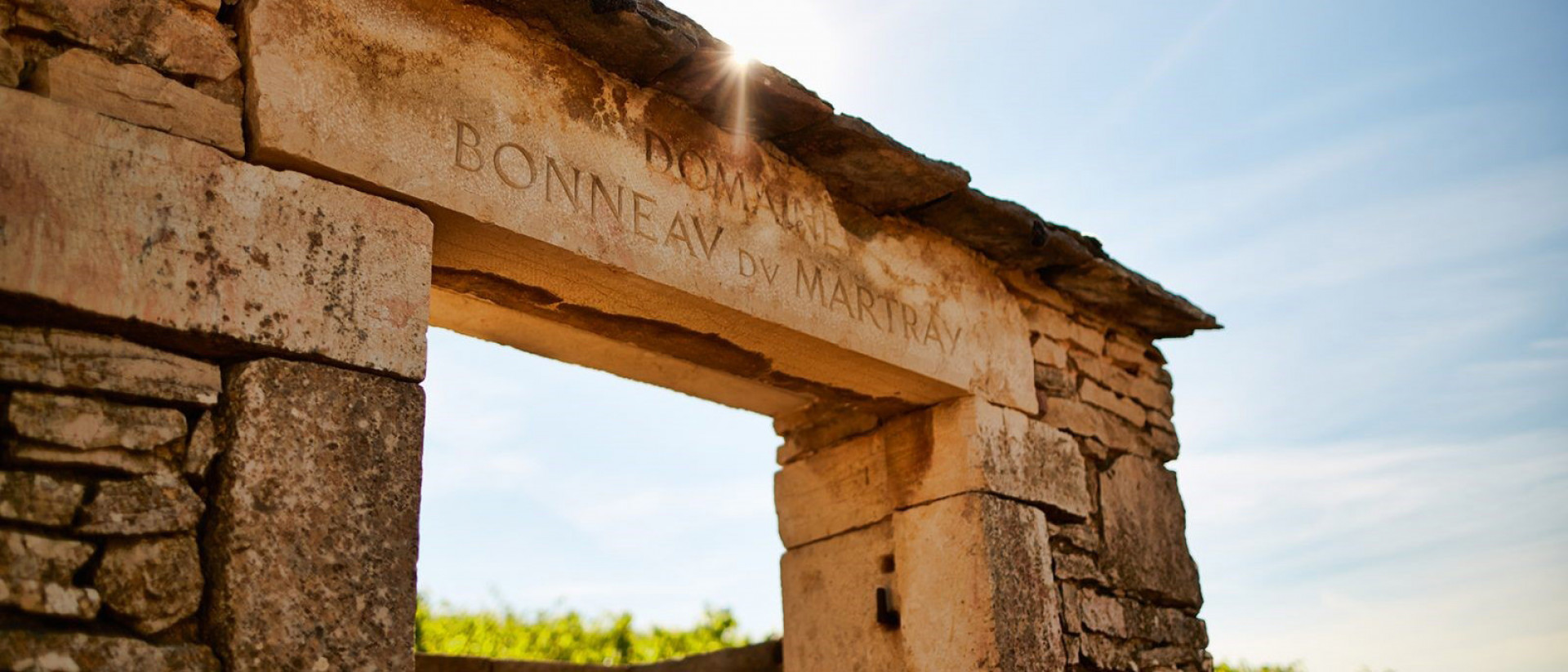 Producer profile
Jean-Charles de la Moriniere
Annual Production (Grand Vin)
The domaine is the only one in Burgundy to exclusively produce wine from Grand Cru vineyards.

The Bonneau du Martray grounds date back to ancient times, or so legend has it. Its reputation is outstanding internationally and its wines were served at a private birthday dinner party in 2006 for England's Queen Elizabeth II.
It's said that Emperor Charlemange donated the area to the Abbey of Saulieu in the year 775, and its boundaries have remained in place ever since. It's also said that the Emperor's wife persuaded him that white grapes were preferable to red, lest his beard become stained. Perhaps that explains how Chardonnay grapes came to be grown in what is otherwise Pinot Noir territory.
The climat of Corton-Charlemagne was under control of the church until the French Revolution, when it was acquired by Rene Bonneau du Martay. Childless, Rene bequeathed the estate – almost 24 hectares of vines – to his niece Comtesse Jean le Bault de la Moriniere, whose husband Jean took over in 1969. It was Jean who was responsible for the estate's renaissance, restoring the property to its former grandeur, and making a number of improvements to the winery, including enlarging the cuverie and cellars, and installing temperature-controlled steel tanks. More importantly, however, he also began to estate-bottle the wine (which had previously been sold to negociants), giving him total control over quality.
In late 2016, the estate announced the sale of the majority of its shares to American businessman Enos Stanley Kroenke.
Stan Kroenke already owns Screaming Eagle in California's Napa Valley, and has big plans to push Bonneau du Martray to the forefront of the Burgundy market.
Billed by critic Hugh Johnson as one of the leading producers in the region, and bestowing his highest rating of four stars, Bonneau du Martray is certainly a rising star on the Burgundy scene, creeping into the Liv-ex Fine Wine Power 100 index for the first time in 2013.
The estate's white offering has received consistent scores from Robert Parker: mid 90s, sometimes pushing 95. These are dependable vintages that perform equally dependably in an investment context. The 2000 has showed around 15% growth over the last five years, while the higher-scoring 2006 has seen a 36% lift. The most recent 2012 release entered the market at a higher value than many previous years' vintages, indicating strong potential.
The estate's red wine has struggled somewhat in the past, and prices have peaked and troughed accordingly. However renewed vinification efforts suggest future vintages are well worth watching.
Domaine Bonneau du Martray Corton-Charlemagne
A Chardonnay amidst what is otherwise a sea of red is, of course, rather unusual for Burgundy, but the estate's Grand Vin is lauded by some as one of the greatest in the region. Indeed, wine critic Clive Cloates describes Bonneau Du Martray's white Corton-Charlemagne wine as "one of the very greatest in all Burgundy". Made with lees stirring (Jean-Charles feels it creates extra complexity) and just 30% new oak, this aromatic, fruity wine tastes superb young and old.
Domaine Bonneau du Martray Corton
The estate's only red offering, the Corton had been criticised in some quarters until Jean-Charles turned production around. Now, yields are restricted by green harvesting to an average of 30 hectolitres per hectare, and a complete destemming is followed by a period of cold-soaking prior to fermentation. The result is a wine full of velvety tannins, deep colours and a rounded, fruity nose.
An investment like no other
We make investing in fine wine as effortless as drinking it - combining human expertise, data-driven tech and a love for fine wine.



Wine from this producer: Corton-Charlemagne