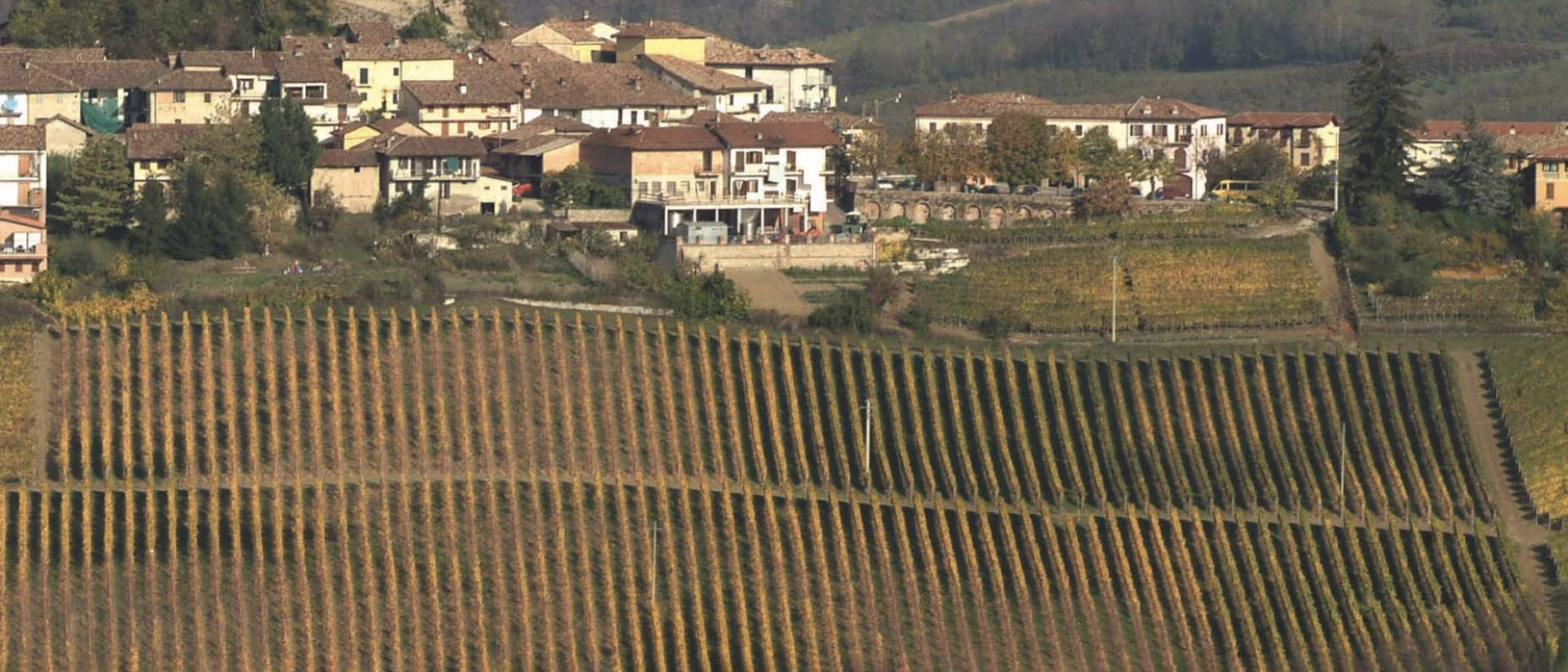 Producer profile
Annual Production (Grand Vin)
The name of Gaja's Cabernet Sauvignon-based red, Darmagi, first released in 1985, means "what a pity" in the Piedmont dialect, said to be Giovanni Gaja's reaction to the arrival of Bordeaux varieties in Barbaresco at the request of his son, Angelo.

One of the wine industry's brightest stars, Gaja has been credited with transforming not just the reputation of Piedmont wine, but of Italian wine altogether, having had a significant impact on the way Italian wine is grown, made, priced and marketed.
This celebrated estate was founded with just two hectares by Giovanni Gaja, whose ancestors came to Italy from Spain in the 17th century. The Gaja family opened a tavern in Barbaresco in 1859, serving its wine with food, and by the end of the 19th century Gaja wines were bottled and supplied to the Italian army in Abyssinia. It wasn't until 1937 that the estate put 'Gaja' in prominent red letters on its bottles – a famed branding exercise still in use today.
The family made a number of significant vineyard purchases following the Second World War, and under the careful watch of Giovanni's mother, Clotilda Rey, who instilled the principles of hard work and high quality, continued to attract desirable clientele and fetch high prices for their wine.
Angelo Gaja, Giovanni's son, began his career with the company in 1961, and is largely responsible for a viticulture revolution in Italy. Despite many disputes with his father, he experimented with green harvests and single vineyard production. He also bought malolactic fermentation to Piedmont in the 70s, bringing in thermo-controllable fermentation equipment and – controversially –French grape varieties to the business, subsequently leading to Grand Cru prices for the estate.
The relationship between Angelo and his daughters Gaia and Rossana has been considerably smoother, and the pair are now in charge of the day-to-day operations of Gaja, under the watchful and visionary eye of their father.
Gaja has consistently flown the flag for Italian wine, pioneering what were once seemingly-radical viticulture ideas and blending traditional processes with a modern approach to create an impressive portfolio of wines that have pleased critics around the globe.
Given the size of production, Gaja could easily be classified as a medium-sized winery, but the family insists its approach is essentially artisanal. The estate is focused on quality, and is not afraid to declassify or sell off in bulk vintages that don't meet its high standards, and its most sought-after wines are generally produced in relatively small quantities.
Its pricing, then, is ambitious, but the estate is on top form at the moment, with all of its top wines demonstrating steady value growth. The 2010 Barbaresco vintages in particular, which all received high 90s scores from Parker, have shown encouraging growth in the short time they've been on the market. The flagship Barbaresco – while starting at a lower price than its equally sought-after counterparts – grew 33% in value over 12 months since its release. The Sori Tildin, Costa Russi and Sori San Lorenzo all come in at higher prices, and demonstrated around 18% growth in the same period.
However, a slightly more affordable investment can be found in the estate's Sperrs offerings. The 2007 vintage in particular – scoring an impressive 97 points from Parker – is showing year-on-year value growth for a lesser outlay than the trio of Barbarescos.
Gaja Barbaresco DOCG
The flagship wine, which has been in production since the estate's founding in 1859, is a 100% Nebbiolo varietal sourced from 14 different Barbaresco vineyards and shows full-on Gajissimo personality with opulence and intensity contrasted against smoothness and finesse. According to Parker, "everyone wants to know its secrect".
Costa Russi
Born of a single vineyard purchased by the family in 1967, the sought-after Costa Russi is a 95% Nebbiolo and 5% Barbera blend, boasting layers of dark red fruit, minerals, flowers and spices in a lingering finish.
Sorì Tildìn
Another strong performer in the Gaja portfolio, the Sori Tildin is a fine example of Piedmont terroir, offering incredible power, length and class in its 95% Nebbiolo and 5% Barbera blend.
Sorì San Lorenzo
Like the Costa Russi and Sori Tildin, the Sori San Lorenzo has recently been reclassified from Barbaresco DOCG to Langhe DOC, giving Gaja more flexibility in the winemaking process. This is particularly noticeable in the Sori San Lorenzo, which boasts beautiful layers of dark raspberries, liquorice, herbs and tar in a sumptuous frame.
Sperss
While Gaja is best-known for its Barbaresco crus, its Barolo Sperss is well worth a mention. The purchase of the Serralunga vineyard in 1988 marked a longed-for return to Barolo making for the estate, so it's apt, then, that Sperss is Piedmontese for 'nostalgia'. Offering exceptional harmony and a sublime finish, the Sperss is a powerful expression of Serralunga fruit.
Gaia & Rey
The estate is known for its reds, but around 8% of its overall production is white. Of the four vini bianchi on offer, Gaia & Rey has been the best-received. A soft, articulate Chardonnay, it offers layers of rich, expressive fruit and will age remarkably well.
An investment like no other
We make investing in fine wine as effortless as drinking it - combining human expertise, data-driven tech and a love for fine wine.