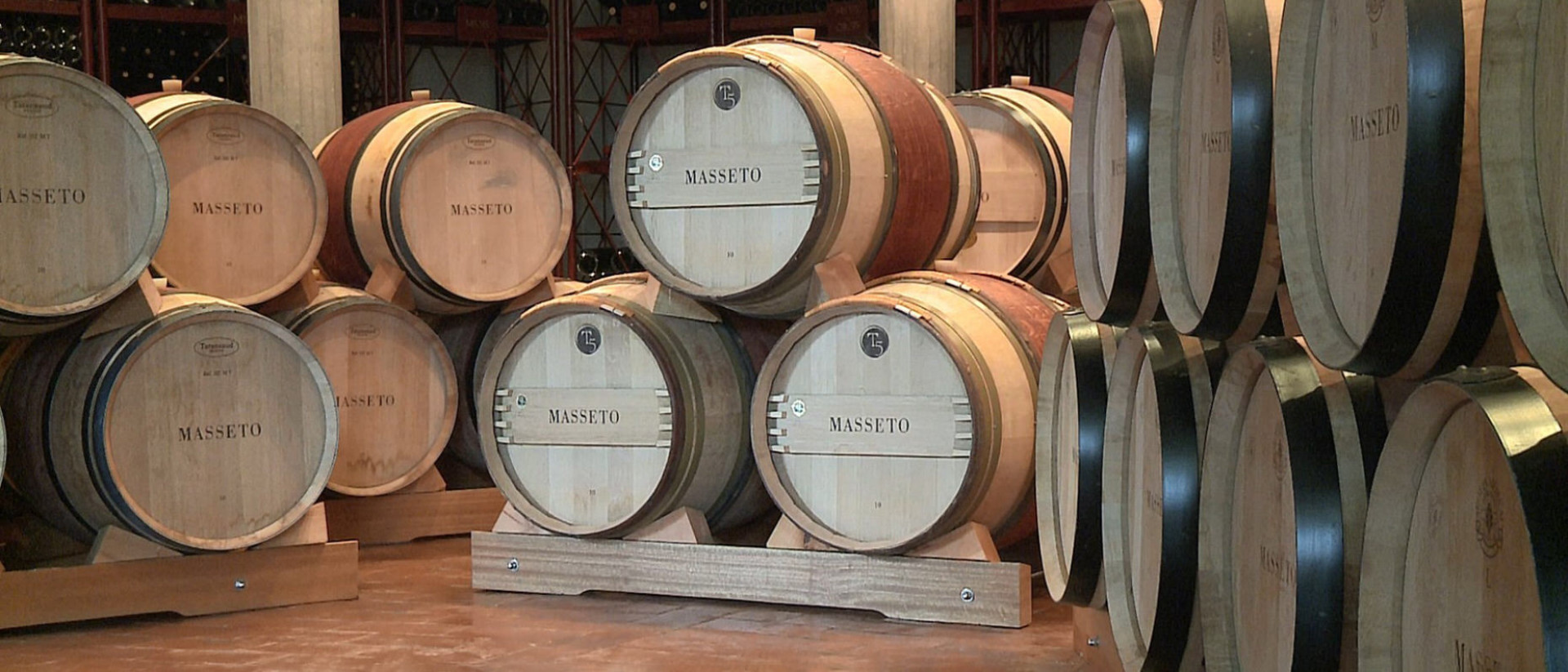 Producer profile
Annual Production (Grand Vin)
Masseto is one of the best performing components of the Liv-ex Italy 50 index.

This prestigious winery was founded by Lodovico Antinori, a man of some pedigree in Tuscany, his aunt having been wife to Marchese Mario, the man who at the Sassicaia estate was responsible for beginning the Super-Tuscan movement. He began as a winemaker in California, but returned to his native homeland in 1981.
Having inherited a plot of marshy Maremma coastland from his mother, Antinori began creating his wines in the Super-Tuscan mould, eschewing native varieties like Sangiovese for those more typical of Bordeaux. He cultivated Cabernet Sauvignon, Merlot and Cabernet Franc and released the first vintage of his flagship wine, Ornellaia, in 1985. The Merlot was planted as an experiment and in an effort to differentiate his estate from Sassicaia, the original Super-Tuscan where Lodovico Antinori's brother Piero was a highly successful consultant.
The wines were catapulted into worldwide fame in very little time, and Antinori found further success in the launch of Masseto, a single-vineyard pure Merlot wine. In 1997, a second wine was introduced in Bordeaux-fashion and the quality of Ornellaia was boosted to such a degree that Decanter made it their 'Wine of the Year' the following year. Robert Mondavi became a minority shareholder in 1999, but soon took over the estate in its entirety due to Antinori's wish to move onto other projects. A leading Tuscan wine family, Frescobaldi became Mondavi's partners in 2002 and three years later gained outright control of the estate. Today the wines, made under the watchful eye of Axel Heinz with consultation from famed Bordeaux oenologist Michel Rolland, continue to enjoy worldwide success, with more than two thirds of production destined for export to overseas markets.
Initially, American critics like Robert Parker and investors from the same region were responsible for the coining of the term 'Super-Tuscan' and for their rise and rise within the world of wine investment. Within these, Tenuto dell'Ornellaia is one of the most innovative and the main rival to Sassacaia, the estate where the Super-Tuscan trend was born. The wines of Italy have been become an ever-more appealing alternative to those of Bordeaux when it comes to investing and collecting over the past ten years. They are increasingly gaining visibility and favour in Hong Kong and the Far East market in general, where Super-Tuscans are seen as a safer buy and where a trend for pairing Italian wines with indigenous cuisine is emergent.
As a component of varied investment portfolios, these wines are becoming ever more significant. The Liv-ex Italy 50 Index, compiled of the last ten vintages of Ornellaia, Masseto, Sassicaia, Tiganello and Solaia, has performed with consistency and low volatility in recent years, making it a key addition.
Interest in Masseto and Ornellaia continues to be strong. Masseto's status as a single-vineyard cuvee, coupled with low production has driven desirability and dubbed the wine the 'Petrus of Italy'. As a result the brand has seen ever-strengthening prices and has become notoriously difficult to acquire on release.
Masseto
This single-vineyard Merlot cuvee is produced in much smaller quantities than its older brother, commanding around 3 times the price of Ornellaia on average. First appearing in 1986 (though first vintage was named simply 'Merlot'), clay-rich soil is responsible for the creation of a rich, opulent and seductive wine which enraptures the senses with black cherries and dark chocolate aromas. Finessed, balanced acidity with a hint of citrus on the finish reveals the Italian influence on this cuvee of French Merlot. Now the strongest performer within the Liv-ex Super Tuscan 50, the status that Masseto holds has led it to be nicknamed 'Italy's Petrus', reflecting the prices and scores it can achieve in truly great vintages such as 2006 and 2015.
An investment like no other
We make investing in fine wine as effortless as drinking it - combining human expertise, data-driven tech and a love for fine wine.



Wine from this producer: Masseto