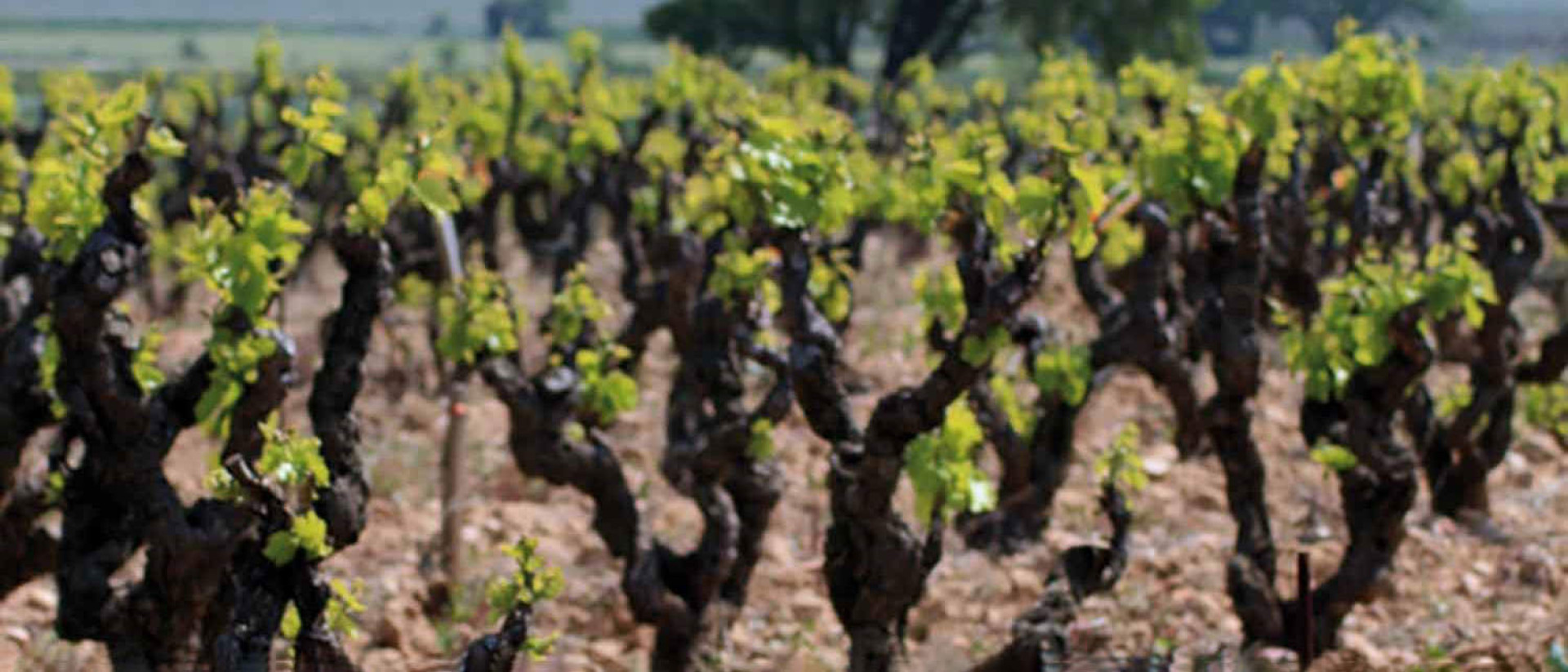 Producer profile
Châteuneuf-du-Pape, Rhone
Annual Production (Grand Vin)
Neither owner Paul nor daughter Laurence can agree on the right way to pronounce 'Pegau', with Laurence advocating 'pay-go' and her father 'puh-gow'.

Widely regarded as one of the top wine-making producers in Chateauneuf-du-Pape, Domaine de Pegau is made up of multiple vineyard parcels spread throughout the Courthezon, La Solitude and Bedarrides sector of the appellation.
On old name in Chateauneuf-du-Pape, the Feraud family is able to trace its roots all the way back to the 17th century, when their ancestors first planted grape vines next to their olive trees. The great grandparents of Paul – the man currently at the helm of the estate – were responsible for growing the vineyard to a 21-hectare size (it's now more than twice that), while Laurence's father Paul is credited for moving the property away from negociant sales and into its own production.
The label was given a makeover in 1987 when Paul's daughter Laurence came on board, and the existing name – Domaine Feraud – was changed to Pegau, an old provincial term for the ancient wine jug discovered during excavations of the 14th century Avignon Popes Palace. Between 1988 and 1989 the duo built a new winery for production and cellars for aging.
While Laurence continues to take on more responsibility at the estate, the pair work together combining their expertise to create an authentic, traditional wine for a modern, contemporary market.
Domaine du Pegau makes excellent wine and it has the awards to prove it: a handful of stars from the Guide Hachette des Vins and more than a handful of 100 point scores from critics cements its standing as one of the best producers in Chateauneuf-du-Pape.
Unsurprisingly, then, its prices match its reputation, especially when it comes to the Cuvee da Capo, which is one of the most expensive and in-demand wines in the entire Rhone appellation. Only produced in seven years so far (1998, 2000, 2003, 2007, 2010, 2015 & 2016), and with a small production of just 500 cases per vintage, this wine commands huge prices, although despite all years scoring a minimum of 98 points from Parker, there appears to be little correlation between vintage year and value. Average five year growth across the 1998, 2000, 2003, 2007 & 2010 is a solid 51.8%.
Elsewhere in the estate's wine portfolio, the Grand Vin – the Chateauneuf-du-Pape Reservee – sells for lower prices than the Capo, but displays strong value growth and similar critic acclaim. The 2003, 2009 and 2010 vintages each received 98 points from Parker, and have enjoyed a steady upward trajectory on the investment landscape.
Chateauneuf-du-Pape Cuvee Reservee Rouge
A predominantly Grenache blend, this Grand Vin – aged for two years in old oak – is almost purple in colour, offering black ripe fruits on the nose and a round, rich mouthfeel. Drinks well from bottling, or aged from 5-20 years.
Chateauneuf-du-Pape Cuvee Reservee Blanc
Despite the estate's reputation for fine reds, it also produces a white, composed of 60% Clairette, 20% Grenache Blanc, 10% Roussanne and 10% Bourboulenc. This unique blend boasts peach, citrus and white flower aromas with a lively, fresh minerality.
Chateauneuf-du-Pape Cuvee Laurence
Named for the estate's up-and-coming wine protégé, this garnet wine offers robust aromas of leather and fur, with spicy cinnamon and pepper notes on the palate. A versatile wine, Cuvee Laurence can be stored and aged according to taste.
Chateauneuf-du-Pape Cuvee Da Capo
A firm critic favourite (with no fewer than four perfect 100-point scores from Parker), the Cuvee da Capo is made from vines at least 100 years old growing on three types of soil. Aged for two years in old oak, the deep purple wine offers ripe black fruits on the nose and a focused, linear palate with great length.
Chateauneuf-du-Pape Cuvee Inspiration
A superb wine for those prepared to be patient, the Cuvee Inspiration – aged for three years – is designed to be stored for at least 30 years, whereupon it offers a huge personality with slightly sweet ripe black fruits and seemingly endless length.
An investment like no other
We make investing in fine wine as effortless as drinking it - combining human expertise, data-driven tech and a love for fine wine.