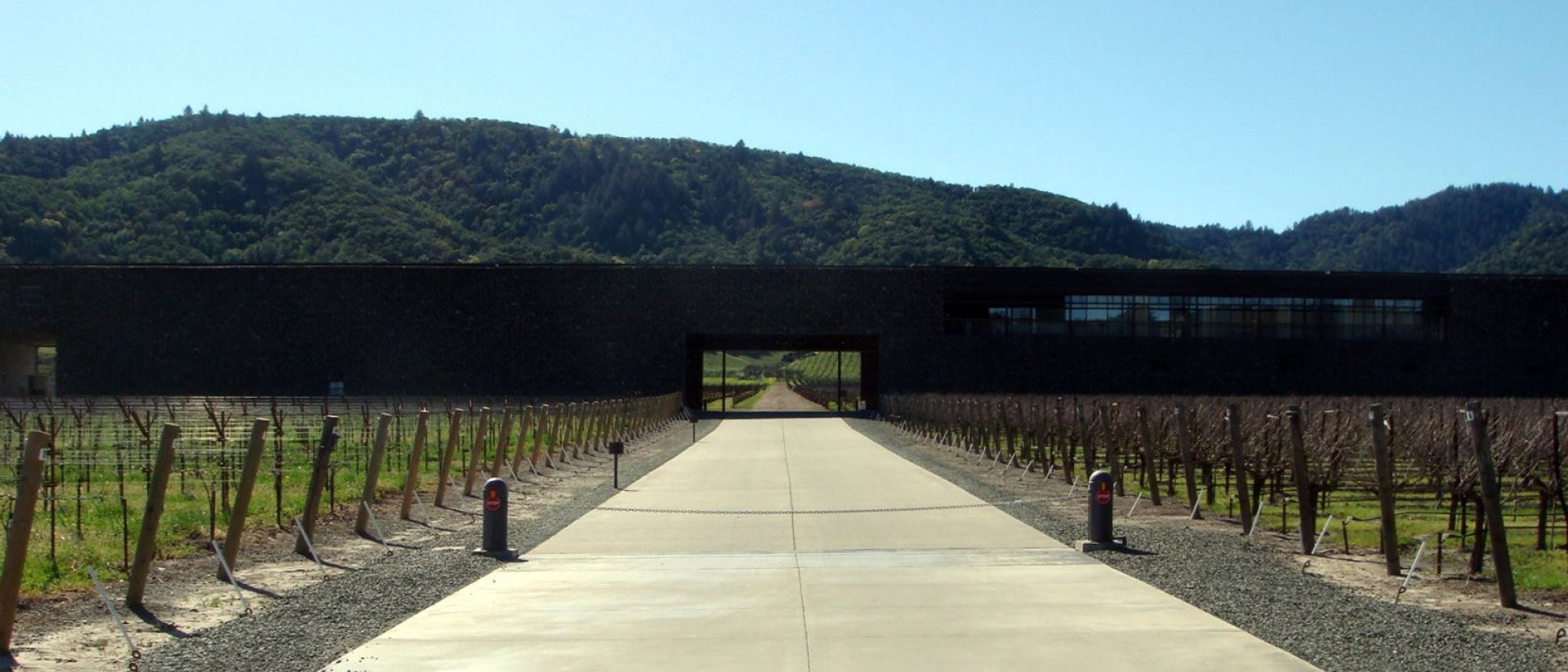 Producer profile
Annual Production (Grand Vin)
The estate takes significant steps to ensure its winemaking practices mirror those of authentic Bordeaux as closely as possible.

The Dominus estate, first known as the Napanook vineyard, dates back to the mid 19th century, with its vineyards likely planted around 1836 by founder George C Yount. Its owners since include Hugh La Rue – a pioneer in the use of rootstock – and Inglenook Winery owner John Daniel Jr., who bought the estate in 1946 and owned it until his death in 1970.
Meanwhile during the 1960s, Christian Moueix, son of famed wine merchant and producer Jean-Pierre Moueix, was attending the University of California and developed a love for the Napa Valley and its wines. He returned home to France for a time to manage the prestigious family vineyards, which included Chateaux Petrus and Trotanoy, but his affections for the Californian region lingered, and in 1982 he formed a partnership with Robin Lail and Marcia Smith, the daughters of the late Daniels.
In 1982, when recommended by Robert Mondavi* to establish production in Napa Valley, Moueix identified Dominus Estate as the pick of the bunch and entered into partnership with the then-owners Robin Lail and Marcia Smith before becoming the sole owner in 1995. Since then the winery has steadily improved its critics' scores from high 80s, through low 90s to high 90s until it achieved its first perfect 100 with the 2010 vintage.
With the help of architects Jacques Herzong and Pierre de Meuron, in 1996 Moueix built a stunning $5m, 50,000 square foot winery which blends seamlessly into the vineyard environment while protecting the estate's vines from Napa's scorching daytime heat and bitter night time cold.
Christian Moueix is one of the most respected wine producers in the world, well known for producing only the top quality wines in regions where his estates are present – Dominus is no exception. Indeed, one of the only other Californian investment grade wines trading in the UK is Screaming Eagle, for which you can expect to pay thousands per case.
Since Moueix has taken ownership of the estate, critic scores for Dominus have steadily risen from high 80s, through the 90s and finally reaching a perfect 100 with the 2010 vintage. The estate was ranked 33rd on the 2017 Live-ex Power 100 for critic consensus,affirming its status as one of the leading Napa producers.
In 2013 Dominus produced one of the highest critcally acclaimed wines in the world, receiving a hatrick of 100 point scores from the 3 leading critics, including Parker himself. The investment case is compelling across all well scored vintages as the brand continues to establish itself in the global market.
Dominus Estate
Often used in blind tasting against Bordeaux wines, Dominus' grand vin – a variable blend of Cabernet Sauvignon, Petit Verdot and Cabernet Franc – is born of the estate's unique volcanic terroir, 25-year-old vines and commitment to authentic Bordeaux-style winemaking practices. Consistently scoring well with critics, Dominus Estate drinks well young but boasts an excellent track record for ageing.
Dominus Napanook
A blend of Bordeaux varietals specifically selected for their lively fruit characters, Napanook is not as highly-sought after as its grand vin counterpart, but its youthful expression makes it an ideal choice for a casual, easy drinking wine, without sacrificing quality.
An investment like no other
We make investing in fine wine as effortless as drinking it - combining human expertise, data-driven tech and a love for fine wine.