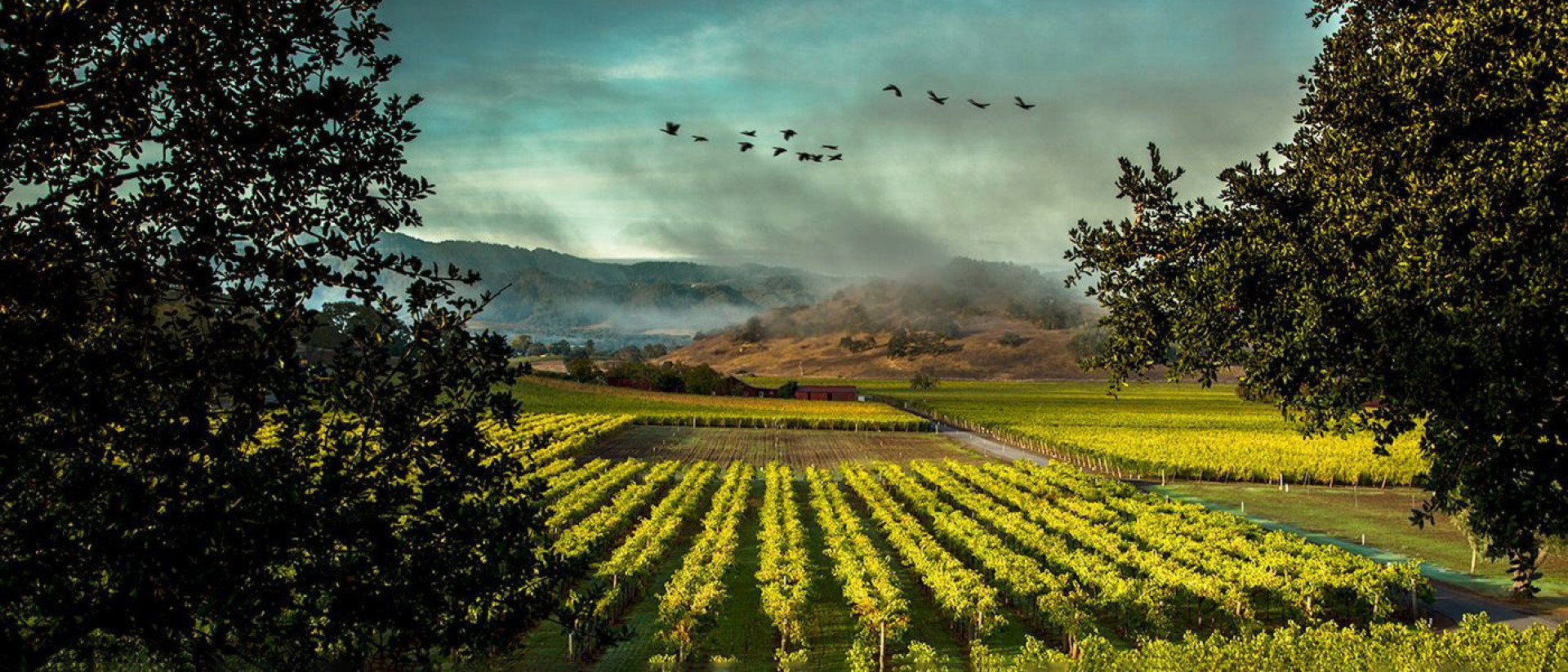 Producer profile
Annual Production (Grand Vin)
When original owner Jean Phillips asked employees at the Robert Mondavi estate for their opinion of Screaming Eagle, they were impressed with the wine but allegedly snickered at the name!

If any wine exemplifies the California cult wine phenomenon, it's Screaming Eagle, a wine brand synonymous with consistent, near-perfect critic scores, high prices, tremendous demand and, of course, short supply.
The 57-acre vineyard was purchased by original owner, founder and former real estate agent Jean Phillips, in 1986. At the time, the estate was planted with a mix of varieties, most of which Phillips sold to other Napa wineries – but not all. One single acre, home to around 80 vines of Cabernet Sauvignon , piqued her interest, and she sought the opinions of Robert Mondavi's employees on the commercial potential of a wine made from these vines.
'Potential', it seems, was something of an understatement: the 1992 vintage, released in 1995, received a 99-point score from Parker. At the time Phillips sold this vintage for $125 per bottle, and even then it was regarded as the most expensive wine produced in California! As the positive reviews flooded in and further fantastic vintages were produced, prices climbed higher and higher, and vintages continued to sell out.
In 2006, Phillips sold the estate to Charles Banks and Stanley Kroenke after they allegedly made her an offer she couldn't refuse. The sale is rumoured to have cost around $30m, but many speculate the figure was even higher. Three years later, Banks left to pursue other viniculture challenges, leaving Kroenke as the sole proprietor.
When Banks and Kroenke took over operations in 2006 they pushed the price of a single bottle up to $750, and still fans were undeterred. Nowadays, buyers can expect to stump up thousands of pounds per bottle, if, of course, there are any bottles to be had!
As is always the case for such cult wines, production is almost criminally low – just 500 cases per year. As such, waiting lists are tremendously long – it's little surprise single bottles sold via auction fetch such phenomenal prices.
Robert Parker's influence has been indisputable in pushing the brand skywards. Since naming his Perfect Napa dozen in October 2013, many of Screaming Eagle's 100-pointers have witnessed significant price rises. The value of a bottle of 2010, for example, rose 46% in just six months. Similarly, in late 2010 Parker upgraded the 2007 vintage from 96-98 to a perfect 100, and within months its value had risen by as much as 66%.
Price and availability remain formidable barriers for many investors, so would-be buyers would do well to look at the estate's second wine, Second Flight. When it comes to points per pound spent, this one received a Parker score of 96 for the 2014, 13 and 12 vintages and represents much better value for money, currently available for around £500 per bottle.
Screaming Eagle
One of the most revered Cabernet Sauvignons in California – if not the world – this wine is not about power (as its name might suggest), but instead elegance and purity. Enjoying an average Parker score of 98 points since its first vintage from 1992, Screaming Eagle offers a wonderful balance, soft texture and unique character, making it a truly world-class wine.
Second Flight
Since the 2006 vintage year the estate has been producing a second wine called 'Second Flight', made from young vines and declassified wine not up to standard for Screaming Eagle. Nonetheless, the wine has still impressed critics (climbing recently to 96 points from Parker), and offers depth, personality and an enveloping finish.
An investment like no other
We make investing in fine wine as effortless as drinking it - combining human expertise, data-driven tech and a love for fine wine.



Wine from this producer: Screaming Eagle