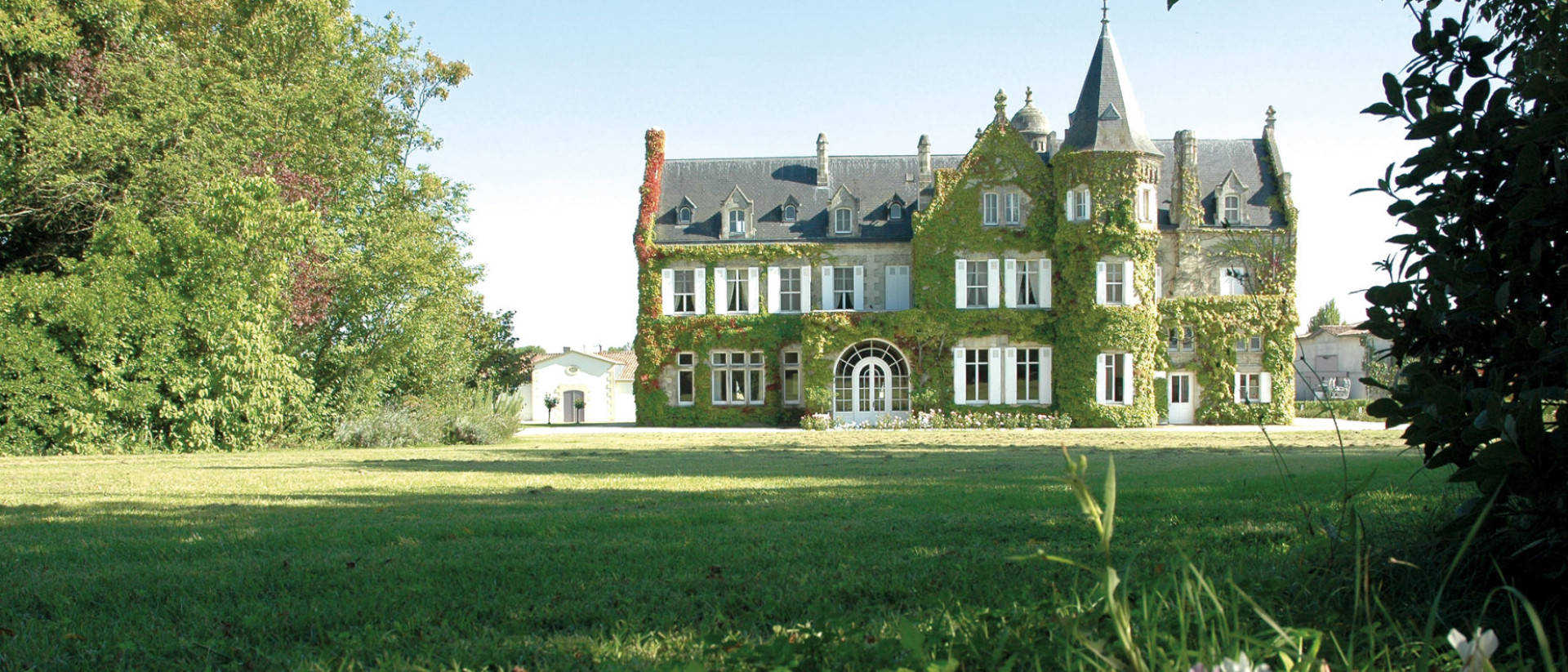 Producer profile
Mutuelle d'Assurances du Corps de Sante Francais (MACSF)
Annual Production (Grand Vin)
Deuxieme Crus (Second-Growths)
Before its 2011 sale to MACSF, the late Tony Ryan (founder of Ryanair), had a 40% share in the property. It was his favourite wine, and he held a personal stash of Chateau Lascombes worth €3 million.

In 2011 Lascombes lept up the Liv-ex Bordeaux Power 100 (a list of the most powerful and influential estates in the region) 27 places in one year, to rank in 43rd place. Having grown 31.9% in value year-on-year, its ranking is a further indicator of market confidence in this estate which has been gifted by a string of valuable investments made first by American firm colony capital, and, going into the future, MASCF. At the time of the sale the firm's CEO Marcel Kahn was quoted as saying "We have enormous respect for all the work and investment that has been put into Lascombes, which has returned it to its Second Growth status... we see this as a long-term investment, and are interested in ensuring continuity and future growth", a clear indicator of their interest in pushing these wines even further. The winery team is superb, with Dominique Befve, formerly of Chateau Lafite-Rothschild, Duhart-Milon and l'Evangile, kept on as winemaker through the changeover and Michel Rolland remaining as consultant oenologist.
In years gone by, Lascombes was a serious rival to nearby First-Growth Chateau Margaux and quality is now evidently moving back in that direction. Lascombes 2010 was awarded 96 pts by Robert Parker and became the estate's most critically appraised wine ever. Though release prices for this vintage were placed strategically high ahead of its sale to MASCF, it has still performed very well since release. Vintage releases between 2011 and 2017 have remained inconsistent but there is a feeling around the market that the wines are starting to show their potential under the MACSF ownership. Further investment in the estate will no doubt propel the wines to new heights in coming years.
The scattered plots of Chateau Lascombe, lying on a range of soil types and thicknesses, at varying latitudes and orientations, result in a remarkably complex and balanced wine. Its is oaky and dense but with remarkable sweetness and a wealth of fruity sensuality. The improvements that were made by the previous owner, Colony Capital can be seen by the Parker scores the wines have received since 2000, with many years thereafter seeing unprecendented scores. Its 2001 effort first became its best ever, a feat then replicated in 2002, 2005 and 2010 with each vintage attaining a new 'best-ever' score. Lascombes 2010 achieved a 96 point score upon bottling and thus became the best ever scored vintage. "The wine hits all cylinders in 2010. The average alcohol for the bottled wine is 14%. It has a gorgeously sweet nose of creme de cassis, spring flowers, subtle barbecue smoke and charcoal followed by full body, beautiful intensity, great purity, stature and length. The influence of any oak is minimal, despite the fact that 90% new French oak was used. Needless to say, this is an example of modern-styled winemaking at its finest, and arguments that such wines will not age well, do not represent their terroir , and are soul-less, are totally groundless. Give it five or so years of cellaring and drink it over the following 25-30 years. This is one of the great Margaux wines of the vintage.
Probably the greatest Lascombes made to date, the 2010 is a blend of 55% Merlot, 45% Cabernet Sauvignon and the rest Petit Verdot. The production from this huge estate totals nearly 400,000 bottles." Robert Parker Jr. 96 pts
Owned by the Lascombe family from the 17th to the mid-18th century, Chateau Lascombes then went through a string of owners until 1844, when it came into the hands of the Hue family who oversaw its classification as a Second-Growth in 1855. Stability never lasted long, with the estate going through a succession of owners, many of whom paid the estate little attention. Thus, understandably, Chateau Lascombes was languishing somewhat when Alex Lichine, with the support of an American shareholders committee, purchased the estate in 1952, a year after his acquisition of Chateau Priere-Lichine.
Winemaking facilities were modernised and the tiny, fragmented vineyards were augmented by new land. Whilst the quality of the wine improved somewhat, the new terroir was planted with grapes ill-suited to it which hindered a complete renaissance. Lichine's group of backers were bought out by American brewer Bass Charrington in 1971. They continued improvements, refurbishing the cellars, but lacking expertise continued to invest in poorly suited terroir with too-young vines. After 10 years of wavering, Bass Charrington hired the expertise of Rene Vannetelle and started putting things right- installing a new chai and addressing the problem of ill-suited parcels; delineating plots and rejecting poor fruit.
Colony Captital, an American pension fund, acquired the property in 2001 and invested €35 million in Lascombes over 9 years, spent on a massive overhaul of the winery and vineyards. Finally, the wine was beginning to meet its potential, receiving excellent Parker scores - with release prices tripling between 2000 and 2009. In 2011, the estate was sold for a mighty €200 million, coming back into French hands for the first time in 60 years. The buyer was MACSF, a health insurance group, who have made clear their intention to make a long-term investment in Lascombes, keeping on Dominique Befve as president and Michel Rolland as consultant.
An investment like no other
We make investing in fine wine as effortless as drinking it - combining human expertise, data-driven tech and a love for fine wine.



Wine from this producer: Lascombes