Chateau Grand Puy Lacoste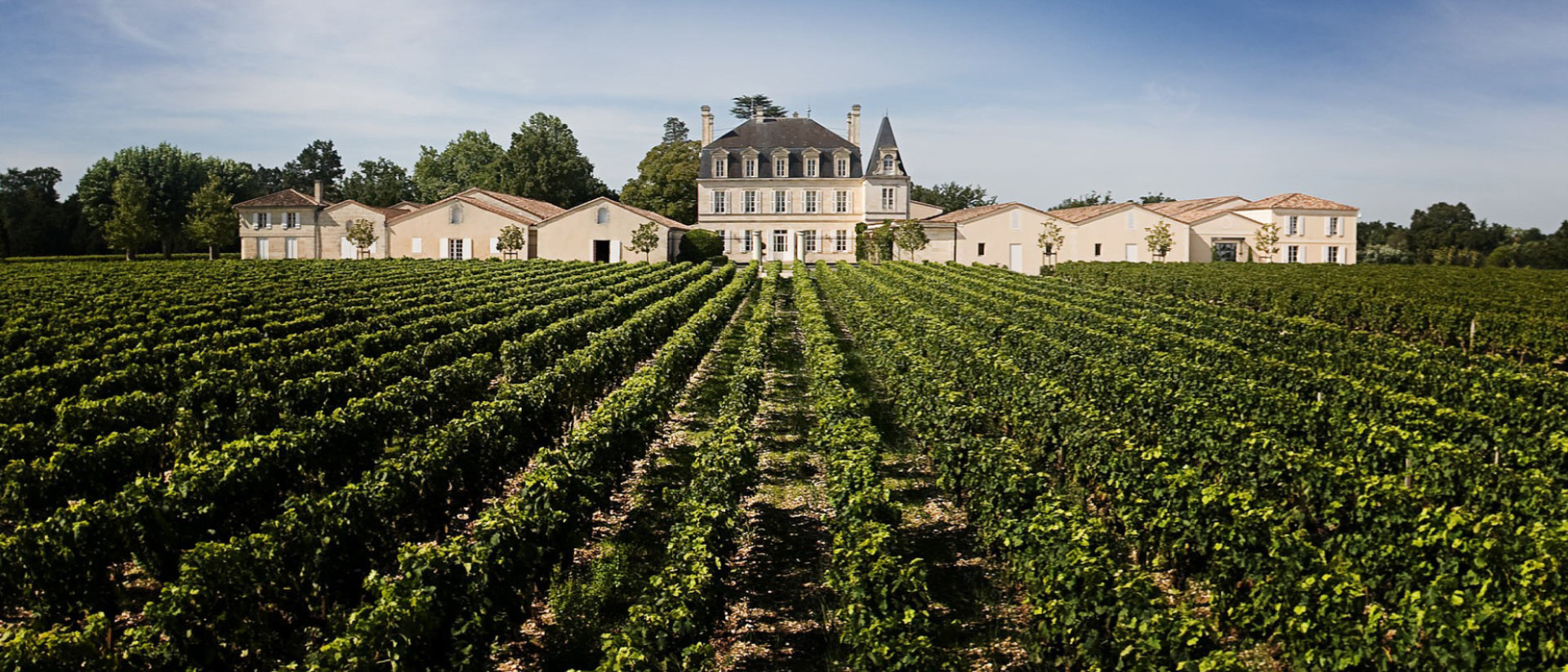 Producer profile
Annual Production (Grand Vin)
Cinquièmes Crus (Fifth-Growths)
In China, Grand Puy Lacoste is nicknamed 'the crocodile wine' due to the Lacoste name it shares with unrelated sportswear company Lacoste, popular in the country, whose famous crocodile logo is embroidered on garments.

Among Pauillac's Fifth-Growths, Grand Puy Lacoste is a frontrunner and commonly named among the so-called 'flying fifths'. Its image is one of constance- indeed, very little has changed here since the 1855 classification. With a no-nonsense distate for PR stunts and flashy media-attention-seeking behaviour, the Borie way is one of managing the estate with a focal concern for its long-term standing and pedigree. Having surprised observers by ceding control of Château Ducru Beaucaillou to his younger brother Bruno in 2003, François-Xavier has since lavished time and money on the property. Under his hand, the estate consistently outperforms its Pauillac Fifth-Growth peers.
Grand Puy Lacoste is an attractive, investment-grade wine. As part of the Liv-ex Bordeaux 2011 survey of professional wine-tasters upon their return from first tastings of the new vintage, Grand Puy Lacoste topped the best value for money category (averaging £50 per bottle) - the second year in a row it has done so, a reflection of the investment potential of this wine with its beguilingly high critic point-score to price ratio. This renown as an excellent value wine is also paying dividends to the international standing of the wine. Grand Puy Lacoste saw Chinese demand in particular appreciate drastically in 2011. As Far Eastern fine-wine buying behaviour matures, consumers in those regions are staring to seek out quality wines from less prestigious, yet still critically acclaimed Bordeaux producers. Another boon in this market is the Borie family's approach- the family regularly travel to Beijing leading tastings there, a move which has garnered them respect and enhanced the family brand.
The epitome of a top-flight Pauillac at its very best, Grand Puy Lacoste has produced singular, stellar wines in vintages such as 1982, 1990, 1995 and 2000. Classic, structured and masculine, it is a wine that bears the hallmarks of its appellation though is perhaps lighter and more easy-going than most. Now a famous calling card, in truly top vintages, a glorious crème de cassis note can be detected in the Grand Vin. The 2011 will offer fantastic value for money but the 2009 vintage rewarded Grand Puy Lacoste particularly handsomely and it remains one of the best critically scored to date. Robert Parker Jr. compared it to the famed 1982 and added "Precise and elegant as well as backward and foreboding, it should put on weight in the bottle and evolve for two decades. Very concentrated as well as velvety-textured, it is a beauty of finesse, balance, purity and nobility. It will benefit from 5-7 more years of bottle age."
The château's name comes from the amalgamation of 'Grand Puy', the name of a low-rising gravelly hill on which it sits, and Lacoste, the name of the family which owned it for two centuries of its early history. Grand Puy Lacoste was particularly badly hit by the plague of phylloxera and thanks to the extensive damage done to the vines, the Lacoste family were forced to sell. It was bought by Raymond Dupin in 1932, noted Bordeaux bon vivant. In 1978, he sold half his share in the estate to the Borie family who have owned it ever since. Originally owned by Jean-Eugène Borie, his son François-Xavier (brother to Bruno of Ducru Beaucaillou fame) took over not much later and began extensive renovations, addressing the cultivation needs of the vinyards that had been neglected under Dupin. Whilst Grand Puy Lacoste retained its cachet during the Dupin era, under Borie stewardship the estate's stature rose and rose and it is now considered among the upper class of the Fifth Growths that are so prevalent in Pauillac.
An investment like no other
We make investing in fine wine as effortless as drinking it - combining human expertise, data-driven tech and a love for fine wine.



Wine from this producer: Grand Puy Lacoste