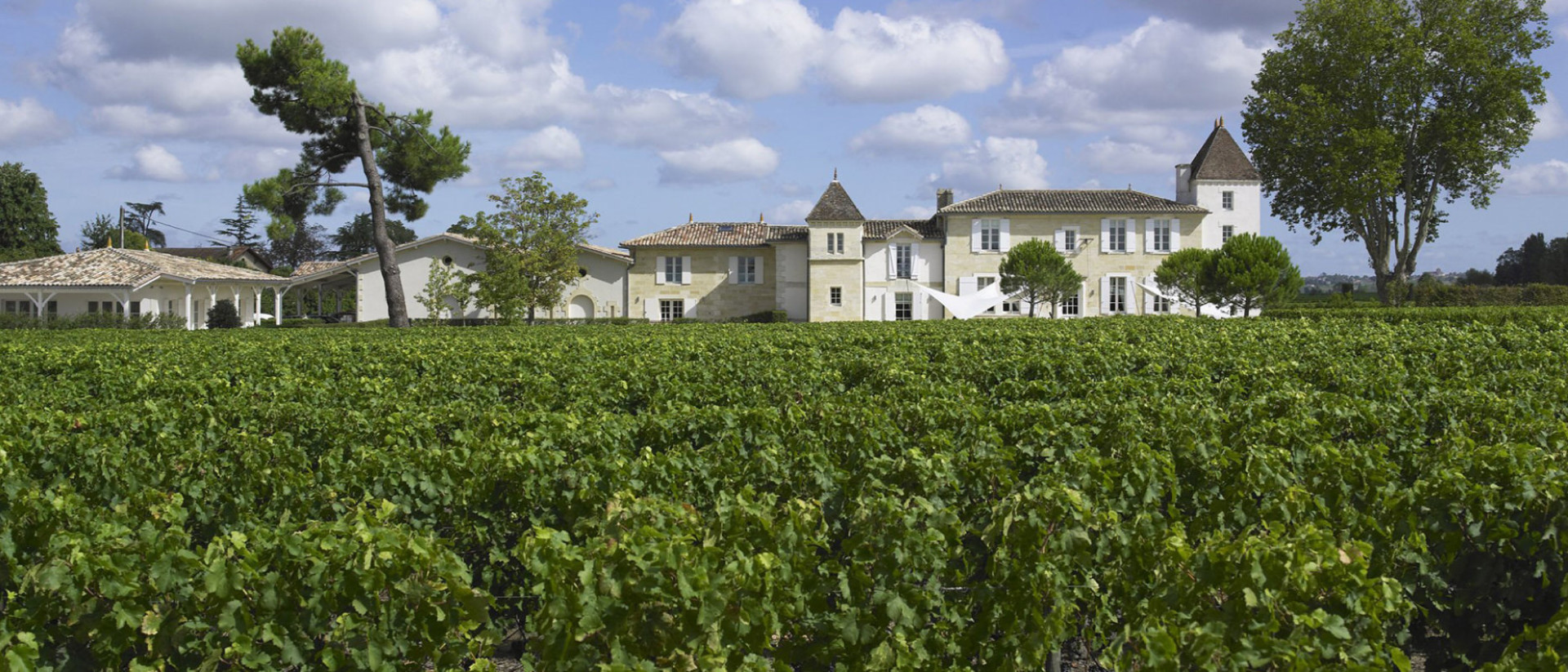 Producer profile
Annual Production (Grand Vin)
Premier Grand Cru Classe 'B'
The estate was formerly a military base, a history reflected in its original name, Camfourtet, meaning "camp fort".

Philippe Cuvelier has proved he has the determination and the resources to fully exploit the potential of this Saint-Emilion estate, as well as the good sense to keep on estate manager Tony Ballu and winemaker Daniel Alard. He could not have been better rewarded than he was by the 2009 vintage, a watershed for Clos Fourtet. The first ever 100-point wine created here, it led Robert Parker to call it "one of the greatest young Bordeaux I have ever tasted". The only other Saint-Emilion producer to get a perfect score in this 'vintage of the century' was GCCA ranked neighbour Pavie, which with a higher price tag does not offer anywhere near the value of Clos Fourtet.
Following the publication of Parker's scores for the 2009 vintage, prices for Clos Fourtet's operation shot up, almost doubling to £156 per bottle within a month - and they have continued to grow at a sustainable rate since. Recent vintages have appreciated in value by more than 14% overall since the beginning of 2012, and figures reveal Clos Fourtet to be a consistently reliable investment- in a difficult climate, all vintages from 1999-2009 have shown a profit, an indicator that success for Clos Fourtet is here to stay.
Today Clos Fourtet is one of the most exciting wine producers in Bordeaux, producing a critically-praised, opulent wine displaying freshness and purity with rich fruit and spicy aromatics. The 2009 vintage has been praised as a transcendental wine, which belied its classification as a Grand Cru Classe 'B' and outperformed the offerings of nearby GCCA-ranked estates Angelus, Ausone and Cheval Blanc. The wine continues to show an upward price trend and is a perfect candidate for medium to long-term investment as it displays a wonderful potential for ageing and will be forever remembered for being a vital milestone in the history of Clos Fourtet, an estate that is truly going places.
"After tasting it three times from bottle, I am convinced this prodigious wine is one of the greatest young Bordeaux I have ever tasted. Inky blue/purple with notes of camphor, forest floor, blackberry, cassis, sweet cherries, licorice, the wine has stunning aromatics, unctuous texture and an almost inky concentration, but without any hard edges. With considerable tannin and just enough acidity to provide definition, this wine transcends even its premier grand cru classe terroir. It is certainly the finest Clos Fourtet ever produced. Give it 5-7 years of cellaring to allow some of its baby fat to fall away. There is certainly enough structure underneath to keep for 30-50 years. Bravo!"
Robert Parker Jr. (100 points)
With a history as a military base, the estate was previously known as Camfourtet ("Camp Fort") and is one of the few walled clos vineyards in Saint-Emilion. Its name was changed by the Rulleau family who brought viticulture here in the mid-18th century. The 20th century history of Clos Fourtet begins with the Ginestet family, who purchased in in 1919, but sold it not long after in exchange for a 40% holding in First-Growth Chateau Margaux.
Thus Clos Fourtet was in the hands of the Lurtons, who brought their expertise to bear on the property, increasing the ratio of Merlot which was better suited to the terroir and rebuilding the chai. Despite having made such valuable investments, they sold the estate in 2001, reportedly for more than £40 million, with Pierre Lurton going on to work for LMVH at Chateaux Cheval Blanc and d'Yquem. Philippe Cuvelier, the new owner was a self-made Parisian stationery magnate who sold his company in order to fund both the purchase and a no-expense-spared attitude to management. The quality of the wines has increased in real terms under his tenure at the property, culminating in 2009 with the estate's first 'perfect' 100-RPJ point wine, a major milestone.
An investment like no other
We make investing in fine wine as effortless as drinking it - combining human expertise, data-driven tech and a love for fine wine.



Wine from this producer: Clos Fourtet