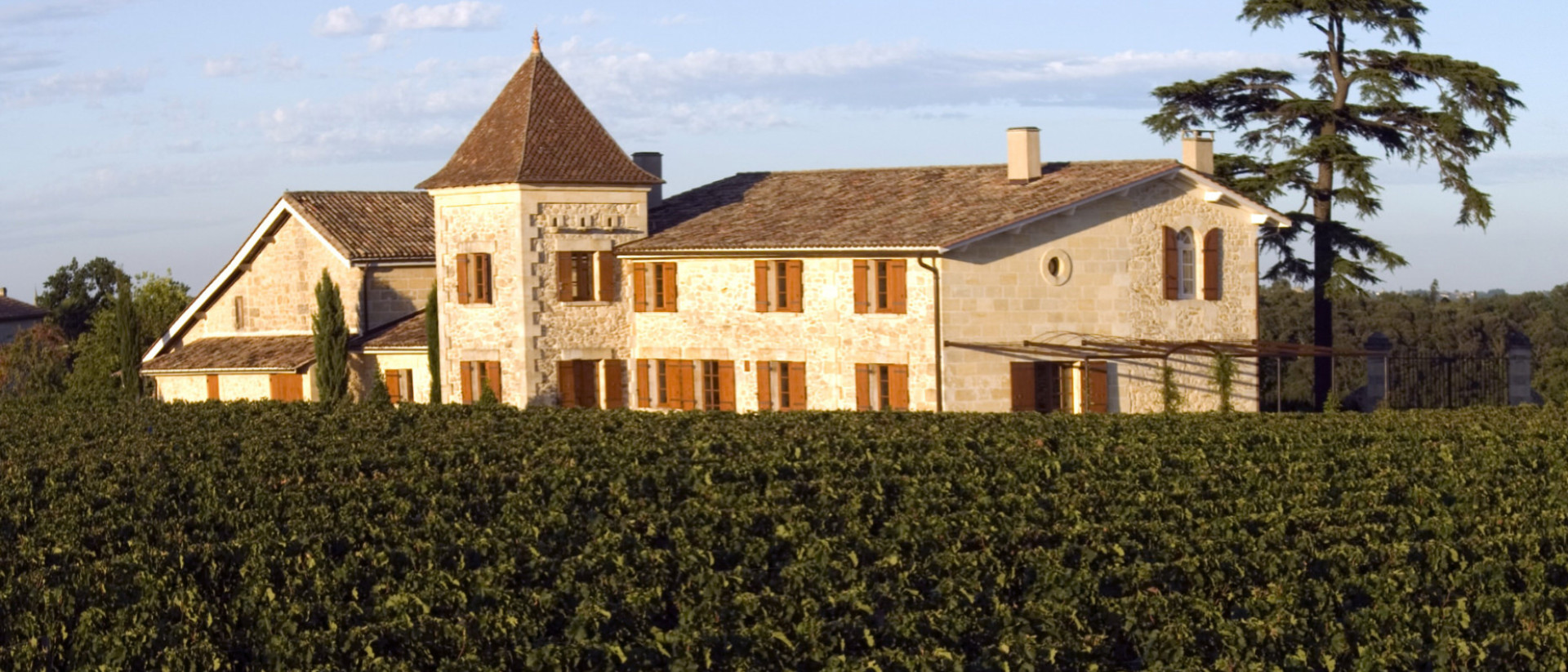 Producer profile
Annual Production (Grand Vin)
Premier Grand Cru Classé (B)
La Mondotte produces some of the lowest yields in Saint Emilion, often as little as 18 hectolitres per litre.

The popularity of La Mondotte hinges largely on its rags-to-riches story (plus, it's not often that the INAO can be thanked for the creation of an exciting new domaine). That, and the wine's extreme characteristics composed of Merlot and Cabernet Franc, which arguably lead the charge of the garagiste movement.
Of course, the astonishingly small yield – often as little as 18 hectolitres per hectare – means the estate produces less than 1,000 cases of wine per year, and thanks to a number of extremely favourable reviews, demand consistently far outstrips supply, creating around the wine an aura of intrigue and status which has piqued the interests of collectors and investors for many years.
But the wine's success does not rely solely on its reputation. Its graphite, liquorice and black cherry flavour, coupled with a thick mouthfeel, cool climate minerality and surprising freshness, speaks for itself.
As evidenced by the estate's elevation to Premier Grand Cru Classes status, La Mondotte has performed exceptionally well with critics since the chateau's overhaul, setting the industry abuzz with its 1996 vintage. Since then, the estate has enjoyed consistently high scores (and several perfect 100 point accolades), with the 2005, 2009 and 2010 vintages in particular capturing the attention of Robert Parker.
La Mondotte's roots can be traced back to the 19th century, and much of the current vineyard was planted before the First World War, but the estate as it is known today is born of a much more recent history.
Chateau La Mondotte was purchased in 1971 by Count Joseph-Hubert von Neipperg at the same time that he bought the neighbouring Canon-la-Gaffeliere, Clos de l'Oratoire and Chateau Peyreau. In 1983 he passed the reigns to his son Stephan von Neipperg, who soon found himself in charge of a handsome portfolio of properties. However, his attentions were lavished mainly on (what was at the time) the more prestigious and potentially lucrative Canon-la-Gaffeliere. Until the mid 1990s, then, Chateau La Mondotte – at a tiny 4.5 hectares – was very much an 'also-ran', and so Stephan submitted an application to the INAO (Institut National des Appellations d'Origine) to amalgamate the two estates.
But his request was denied, largely on the basis that the two estates bore such different terroir, and that Canon-la-Gaffeliere was a St Emilion Grand Cru Classe, while the humble Chateau La Mondotte – at that point – could never entertain such lofty ambitions.
But Neipperg was not dissuaded. If the INAO would not allow him to join the two properties, then Chateau La Mondotte would be given an extreme makeover and developed to the point where it could stand on its own legs. An investment of this degree – a new chateau, winemaking facilities and dedicated cellars had to be built – meant the wine eventually produced would have to be extremely impressive.
And it was. With the assistance of renowned oenologist Stephane Derenoncourt, yields were slashed, new oak was introduced, the fertile clay-limestone terroir was exploited to the full, and the 1996 vintage (released simply as La Mondotte, heralding a new start for the estate) was received with tremendous critical acclaim.
A series of stellar vintages since helped La Mondotte elevate from an unranked position directly to Premier Grand Cru Classe (B) in the 2012 St Emilion classification, levelling the playing field with popular neighbour Canon-la-Gaffeliere, and heralding the birth of a new Bordeaux heavyweight.
An investment like no other
We make investing in fine wine as effortless as drinking it - combining human expertise, data-driven tech and a love for fine wine.



Wine from this producer: La Mondotte