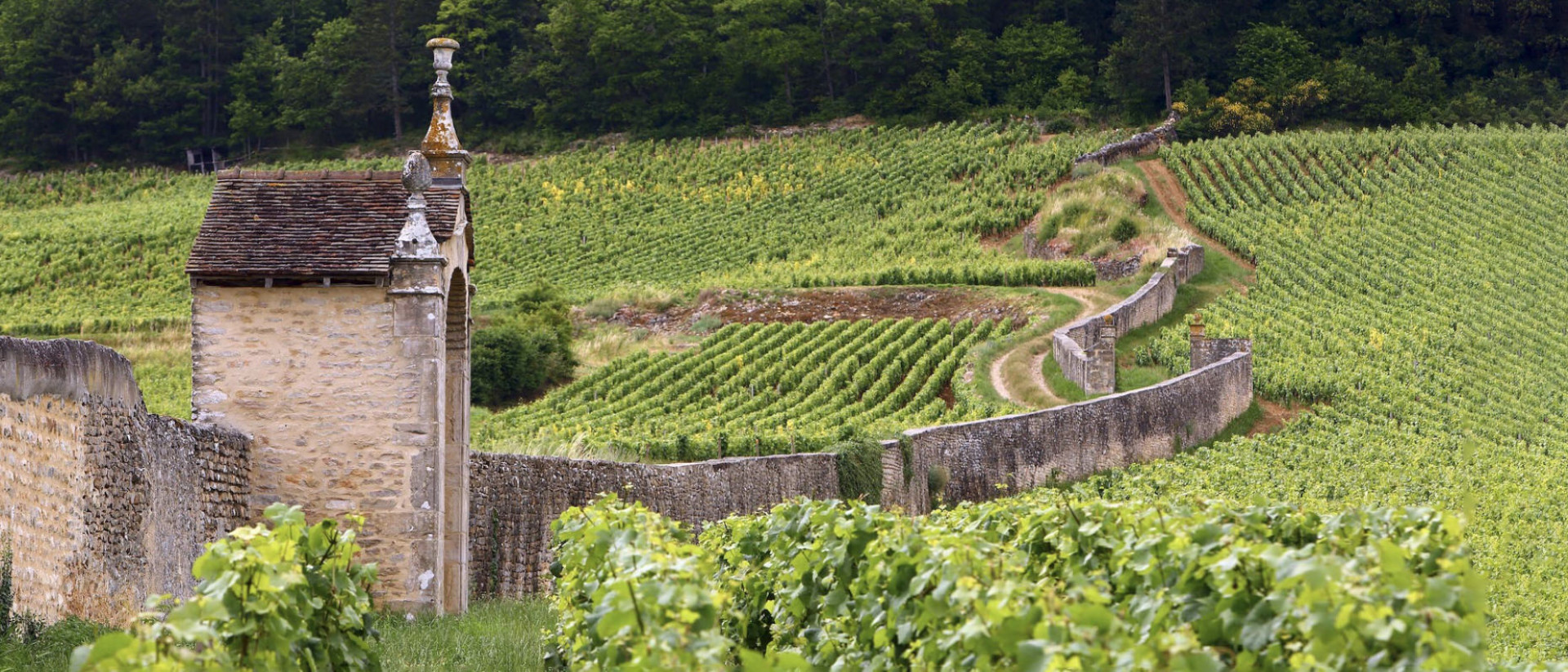 Producer profile
Annual Production (Grand Vin)
Armand Rousseau was a great innovator- his domaine was among the very first to bottle its own wine and thereby got a head start in the exports market.

Armand Rousseau came from a family of small wine growers and in his youth acted as a negociant a role and began gradually to collect fine parcels. Even better, he received cellars and wine-making facilities as a dowry payment at the time of his 1909 wedding. By 1921 he had built up significant and valuable holdings in Chambertin, Charmes-Chambertin and Clos-de-la-Roche and his friend Raymond Baudoin suggested he try bottling some under his own label and selling it direct to the restaurant trade, in Baudoin had a fine network of contacts. Thus Armande became one of the first producers to bottle in-Domaine, significantly increasing profits.
Thanks to this Rousseau was able to do great business at the end of U.S. prohibition, shipping vast loads of their wine to the states. Their ventures were a great success, so much so that a string of plot purchases followed over the years, with the final purchase the Premier Cru Clos Saint Jacques in 1954. Armande suffered an untimely death in a car accident just five years later and was succeeded by his son, who had studied oenology at Dijon.
Charles Rousseau proved himself a passionate winemaker and manager, focussing heavily on export sales through constant travel, promoting his wines. He added a string of plots over the years, more than doubling his father's original holdings and during the 1980s invested heavily in new equipment for the winery and two additional cellars. Now, together with his son and daughter, he continues to uphold the wonderful reputation started by his father- maker of the finest Chambertin anywhere in the Cote d'Or.
Burgundy is currently rapidly outpacing the rest of the fine wine investment, a crucial name-check for Western and Far Eastern collectors alike with its top wines showing a 23.7% increase overall in value over the last 12 months alone. Within the region, Domaine Armand Rousseau is the most consistent within the domaines of Gevrey, perhaps even the entire Cote d'Or. In the high-paced world of 21st century Burgundy with its new faces and high prices, Domaine Armand Rousseau represents a welcome refuge in the story of the self-made wine legend in whose veins flowed the very essence of Burgundy and whose beautiful wines hark back to a simpler, more romantic time. Now managing the domaine's holdings, the third generation, Eric Rousseau has a passionate attachment to continuing the noble tradition begun here by his grandfather and the winemaking remains unchanged. Whilst some wineries have been criticised for adapting their wines to suit critic's palates, the wine of Domaine Armand Rousseau is the same as it ever has been, and is all the better for it. One thing that has changed is price- the value of the domaine's Burgundies has raised considerably, just as have others in the region. Nonetheless, compared to some of its neighbours, Armand Rousseau actually represents good value when you take into account the quality and consistency of the production here. These are wines that hold their own, even in weaker vintages, and some of the premier crus, like Clos-Saint-Jacques, are considered by a great deal of collectors to be more akin to Grand Crus under the careful treatment of the Rousseau family.
An innovator of wine exportation, being among the very first domaines to take responsibility for bottling its wine meant that first Armand and then Charles Rousseau got a head start on their competitors in the overseas markets. It is a tradition which continues to this day- 80% of the total production is exported, to more than thirty countries worldwide. The domaine began exporting a significant quantity to Asia as early as the 1970s, a coup the advantages of which Armande himself could not have foreseen. As the Asian fine wine market continues not only to grow, but to mature and diversify, we predict that Domaine Armand Rousseau, with its established reputation and relationships in the Far East, will continue to grow in value and benefit from ever-increasing demand.
Chambertin Grand Cru
The limestone rich soils of these plots are tilled by horse and all the grapes harvested by hand. Called the 'Napoleon of wines', this is a firm, structured and masculine wine with liquorice aromas, which stands up well to ageing, requiring ten years in the bottle to mellow and continuing to mature for 20-30 years. It averages over £1,500 per bottle for the latest vintage.
Chambertin Clos-de-Beze Grand Cru
Along with Chambertin, Clos-de-Beze has the most powerful reputation of any of the domaine's wines. It is considered the feminine partner of Chambertin, a rich, velvety wine with a long, elegant finish and a wealth of jammy red fruit flavours accented by Asian spice aromas. This subtle and beguiling wine can currently fetch more than £1,500 per bottle for the latest vintage.
Mazis Chambertin Grand Cru
Thin, gravelly soil on a bed of limestone makes for powerful wine with good minerality and freshness with a rich and sweet meatiness which makes it ideal for pairing with game. Currently averages around £500 per bottle for the latest vintage.
Charmes-Chambertin
Charming and accessible whilst still relatively young, this is a wine with a powerfully complex nose and mineral purity which has made it a favourite of many fine wine connoisseurs who enjoy the label at around £300 per bottle on average across all vintages.
Gevrey-Chambertin 1er Cru 'Clos-Saint-Jacques'
Though not a Grand Cru (as the majority of the Armand Rousseau holdings are), Clos-Saint-Jacques has a mighty reputation for quality that has seen many fans calling for its ranking to be upgraded. At close to £700 per bottle, it certainly has out priced many of its Grand Cru brothers. One taste of the wine is explanation enough. Bearing a significant resemblance to Chambertin, the coolness of the land produces a robust wine with firm tannins and assertiveness in the mouth. Age for 10-20 years to unlock its secrets- red and black berries, yielding to cherries, baked figs and even black tea.
An investment like no other
We make investing in fine wine as effortless as drinking it - combining human expertise, data-driven tech and a love for fine wine.