Domaine de la Romanee-Conti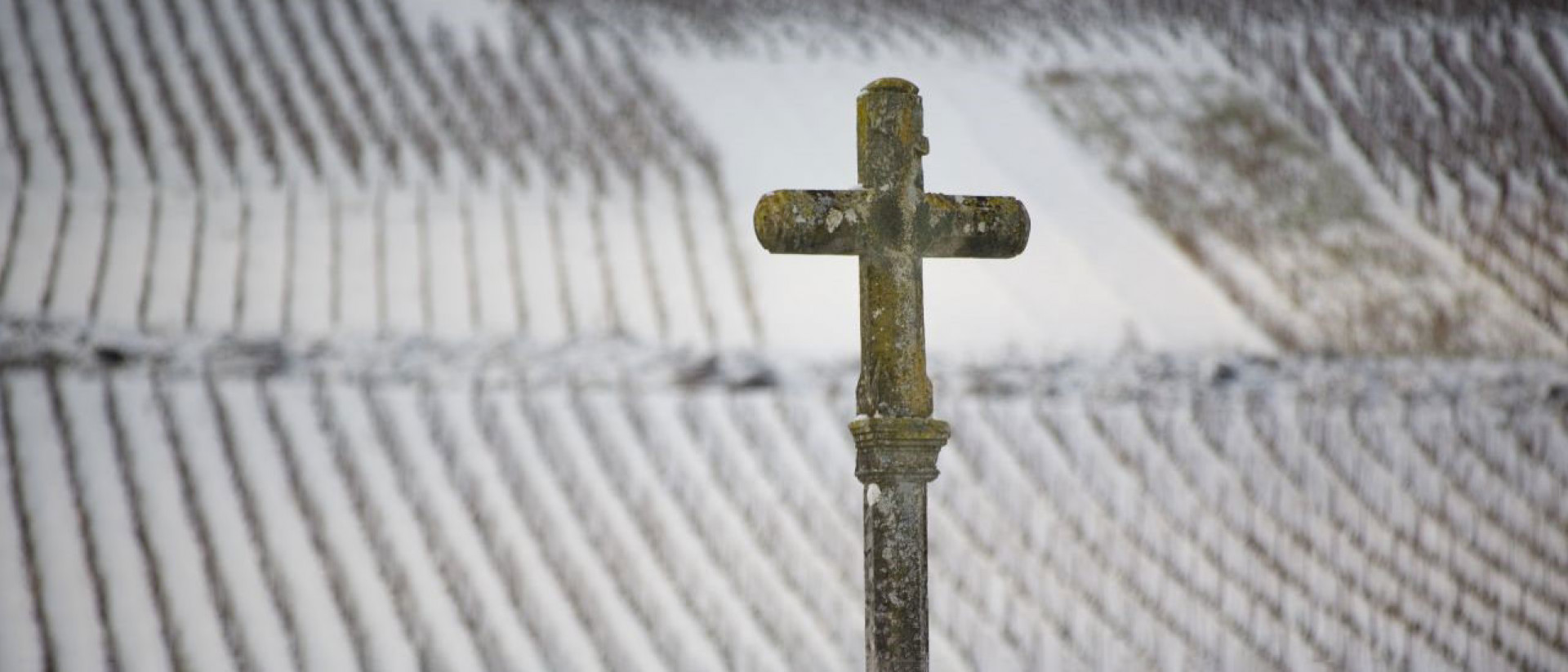 Producer profile
Aubert de Villaine and Henri-Frederic Roch
Annual Production (Grand Vin)
Domaine de Romanee-Conti was in 2012 named the 'most important wine producer in the world' by the world's largest wine auction house Acker Merrall & Condit, a reflection of the influence of the wines they produce and in particular the exclusive DRC Romanee-Conti.

Domaine de la Romanee-Conti has one of the richest and most complex histories in all of Burgundy, with monastic origins in the 13th Century; the vines themselves having originally being cultivated by the Romans. It may be from them that the name 'Romanee' derives- in any case it was bestowed on the Domaine by the Croonembourg family who took ownership in 1631. The 'Conti' part of the name is a reflection of another of the estate's previous owners, the Prince of Bourbon (Louis XV's cousin, AKA La Prince de Conti) who held tenure in the 18th century.
The modern era is begins with Jacques-Marie Duvault-Blochet who bought the estate in 1869 (it has never been sold since) and who developed it into a state we would recognise today, purchasing vines from neighbouring Grand Crus including Richebourg and Grand Echézeaux.
Today DRC is managed by a Société-Civile made up of descendants of Duvault-Blochet. In 1942 a half share in the estate was sold to Henri Leroy, a negociant whose financial backing was instrumental in building the estate's reputation and in accruing its current status as the leading producer in Burgundy. The current co-owner Aubert de Villaine took over from his father at the estate in 1953; the other, Henri-Frederic Roch took over after the 1992 expulsion of his Aunt Lalou Bize-Leroy (progenitor of the rival Domaine Leroy).
Domaine de la Romanee-Conti is one of the most enigmatic names in the wine world, conjuring up notions of exclusivity and desirability. Indeed, it is the only Burgundy wine producer with a cachet comparable to the top Bordeaux producers. Its prestige, and historical links with royalty, has made it the foremost name in Burgundy, a region which in itself has been experiencing significantly increased demand over recent years, becoming a priority for international collectors.
Recent Liv-ex figures shows that wines from the region have posted a 23.7% increase in value over the last 12 months alone, with DRC wines accounting for a quarter of all the region's trade on Liv-ex. DRC produces seven wines which offer differing levels of value, with the most sought-after brands being Montrachet, La Tache and Romanee-Conti.
Currently, Its leading wine, DRC Romanee-Conti is produced in extremely tiny quantities (less than 500 cases per year), which ensures gargantuan levels of demand: as of 2018, DRC Romanee-Conti is the most expensive wine in the entire world, averaging nearly £19,000 per single bottle for the most recent release. On the other end of the scale, Echézeaux trades for just under £2,000 per bottle. It has continued its record breaking performance, most recently with a case of Romanee-Conti 1988 sold for £264,000 at auction.
Romanee-Conti (450 cases)
"Romanée-Conti is a wine that doesn't want to show off; it doesn't have lipstick or makeup. It has a hidden elegance." Aubert de Villaine.
Foremost among the wines within the DRC stable, as of 2012 Romanee-Conti is the second most expensive wine in the entire world, averaging nearly £19,000 per single bottle. This is largely thanks to its tiny production size (fewer than 500 cases each year), which guarantees that demand is never even close to being met. Its international standing and prestige are unsurpassed. A DRC monopole, it regularly achieves stratospheric prices upon release.
La Tache (1,800 cases)
"La Tâche is a wine that is always showing tannins that usually have the character of liquorice. In the center, it is very vertical and sharp, but surrounded by a lot of lace and velvet." Aubert de Villaine.
Like DRC Romanee-Conti, La Tache (which means literally 'the task') is created from vineyards which DRC have a monopoly over - an unusual situation in Burgundy. With twice the availability of Romanee-Conti, it inevitably is somewhat easier to get hold of and alongside that wine it is, according to Acker Merrall & Condit CEO John Kapon 'the sought-after wine for collectors around the world'. Up until 1929, part of La Tache was labelled 'Les Gaudichots' and bottles that bear this name are extremely valuable. A case of 1929 thus labelled fetched $88,125 at auction
Montrachet (250 cases)
With an even smaller production size than Romanee-Conti, but not produced from monopole vineyards, DRC Montrachet is able to command the very healthy price of £7,700 per bottle. Based on Chardonnay, Montrachet is the most expensive dry white wine in the world and the only white in the DRC stable.
Richebourg (1,000 cases)
"Richebourg is a wine that every year is very masculine and arrogant. I often describe it as musketeer, the bodyguard of Romanée-Conti, and a wine that wants to laugh." Aubert de Villaine.
DRC is the most famous producer of Richebourg wine, and its offerings average £2,200 per bottle. It must be given time to develop in the bottle, requiring at least 10 years cellaring.
Romanee-St-Vivant (1,500 cases)
"Romanée Saint-Vivant has two faces; one face is very elegant and fine, close to Romanée-Conti in finesse; the other side is more abrupt, monastic even" Aubert de Villaine.
Domaine de la Romanee-Conti bought 5 hectares of the vines here in 1966. The most recent vintage can fetch around £2,000 per bottle.
Grand Echézeaux (1,150 cases)
"I have been telling people for years that this domaine's "best buy," if such a label can be applied here, is the Grands Echezeaux. While it is not Romanee-Conti or La Tache, it often comes very close to those two titans, at a fraction of the price." Robert Parker
One of the least pricey DRC wines, and yet mighty at full maturity, the average bottle sells for just over £1,700.
Echézeaux (1,300 cases)
"A wine that is usually their lightest and quickest to mature, stunningly marrying elegance with richness and density." Robert Parker
Of the wines produced by DRC, the Echézeaux requires the least investor outlay, averaging under £1,600 per bottle.
An investment like no other
We make investing in fine wine as effortless as drinking it - combining human expertise, data-driven tech and a love for fine wine.