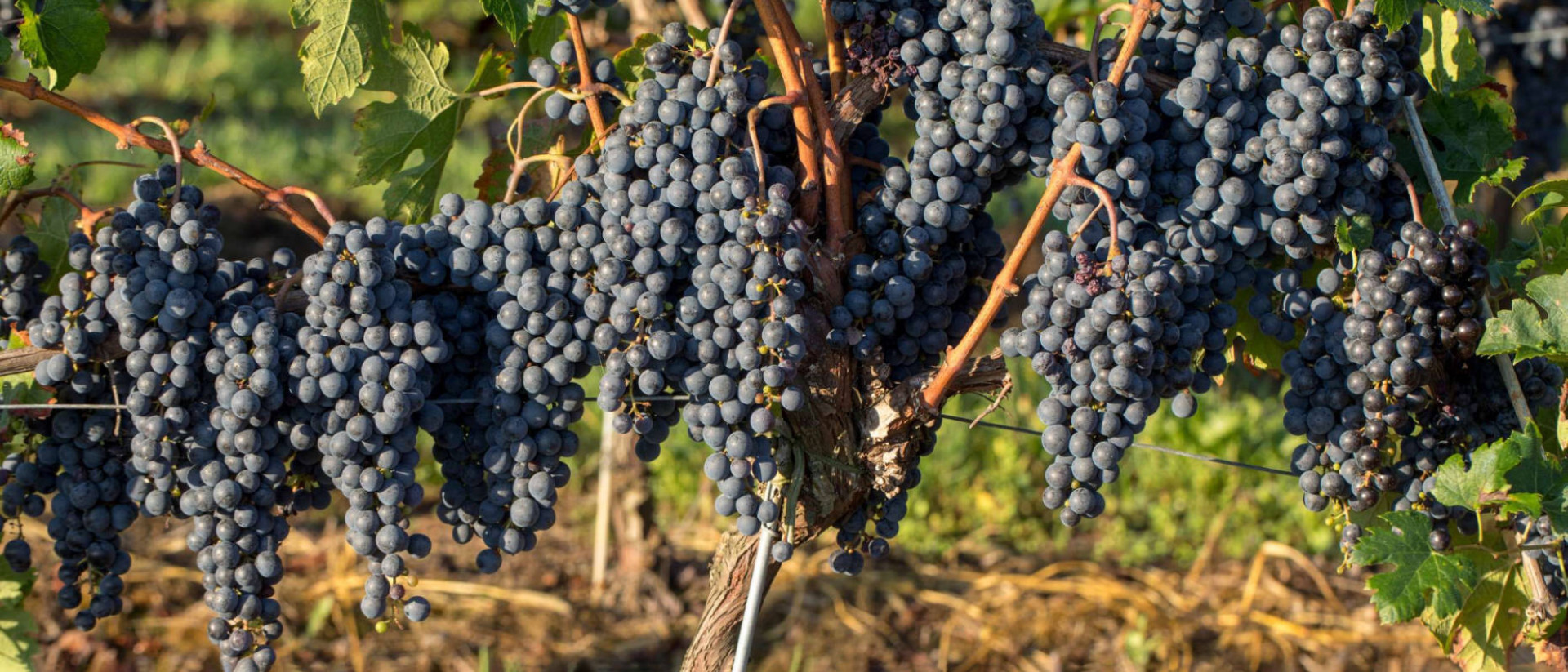 Producer profile
Emmanuel Rouget (Since 1996)
Henri Jayer wines are so rare, they cannot be featured in Wine Searcher's 'most expensive' list.

Wines were released under Emmanuel Rouget's own label from 2001 following the death of Henri Jayer.

Henri Jayer fell into the world of wine almost by accident. His father Eugène, a man of middling class, took the opportunity to buy some parcels of land in Vosne-Romanée, Echézeaux and Nuit-St-Georges that were going for a song during the interwar period, having been ravaged by the phylloxxera plague at the turn of the century.
With the onset of WWII, Henri's brothers went to fight on the frontline, leaving the sixteen year old to look after the family's holdings. Marriage to a winemaker's daughter, Marcelle Rouget, and oenology tutelage fostered a love for viticulture in him and following studies in Dijon he bought more fallow land in 1951 which he began to reclaim as wine territory. This useless land was the now-hallowed Cros Parantoux!
From the 1950s, Henri began to sell wine under his own label, using forward-thinking practices such as eschewing filtration completely and completely destemming his harvest before maceration, which few other Burgundy winemakers had adopted at the time. His influence and stature were great and his wines began to command prices on a par with Domaine Romanee-Conti.
In 1996, Henri transferred his vineyards to his nephew Emmanuel Rouget in name because of French pension laws, though he continued to work on the Domaine. The last vintage Jayer had an input in before his death, 2001, is now infinitely collectable.
Henri Jayer is a name synonymous with Burgundy, and perhaps one of the best-loved wine personalities of the 20th century thanks to his innovative viticulture approaches and firm beliefs when it comes to what makes a strong or weak wine. Burgundy is becoming an ever more important region for fine wine investment, a crucial name-check for Western and Far Eastern collectors alike with its top wines showing a 23.7% increase overall in value over the last 12 months alone.
Within the region, the stature of Domain Henri Jayer cannot be denied. It is perhaps the only other Burgundian producer with a comparable international profile to Domaine de Romanee-Conti- particularly in the Far East, the global region currently responsible for the Burgundy push. Thus, Henri Jayer is one of the key beneficiaries of the broadening of the fine wine investment market and the diversification of Asian buying behaviour.
Far Eastern collectors have been looking for alternative high-class reds to Bordeaux for their portfolios, and Burgundy, with its small production sizes and prestigious cachet more than fits the bill. It is said too that the softer character of the typical Burgundy palate is also becoming a preference in Asia, particularly for pairing with the delicate seafood flavours of the indigenous cuisine.
Since the Lafite bubble burst, with prices dropping and counterfeiting on the rise, Burgundy auctions are becoming the preferred arena for investors and collectors thanks to the guarantee of authenticity they can provide. This was never better demonstrated than in June this year, when an ex-cellar private collection of Henri Jayer wines saw records come crashing down, raising more than $35 million at auction, vastly ahead of the previous £6.3 million in 2012. The top lot, a cache of 15 magnums of Henri Jayer Cros Parantoux 2001 sold for the astronomical figure of 1.16 million CHF, including buyer's premium.
Henri Jayer wines were produced in very small quantities while the great man was still alive and as what stock remains gradually diminishes, it is likely that vintages produced by his protege nephew Rouget, who works the same terroir to the fashion instructed by his uncle, will too see price rises. In certain cases, such as Cros Parantoux vintages between 1988 and 2001 where some wine was bottles under Jayer's name and some under Rouget, there is still a great discrepancy between prices (Jayer commanding at least 6 or 7 times as much as Rouget) despite the quality and viticultural practices of each being almost identical.
For those who are curious to try the 'Jayer' style of wine, Rouget could be a good option.
Richebourg Grand Cru
Having been ranked as Wine Searcher's most expensive wine in the world in 2012, Henri Jayer's Richebourg is now so rare, that they are unable to draw enough data from trades to include it in this list. Today, it averages over £14,000 per bottle, putting it easily amongst the top three with Leroy's Musigny and Domaine de la Romanee-Conti's Romanee-Conti.
Vosnee-Romanee Premier Cru "Cros Parantoux"
Cros Parantoux was originally an artichoke field that Jayer cleared himself by wheelbarrow and bottled his first vintage from in 1978. His nephew Emmanuel Rouget starting bottling his own wine from this vineyard in 1986, with the last 'official' Jayer vintage being 1995, although Jayer kept a third of the vineyard for himself and bottled 'Henri Jayer Reserve' until 2001. A small premier cru vineyard just over one hectare, it is considered a Grand Cru in all but name. Cros Parantoux also fails to break into the 'most expensive' list due to lack of availability. An exceptionally long-lived wine thanks to its terroir, which enables longevity through a cool climate, rocky soil, naturally low yields and a concentrated end product. Though Cros Parantoux is undoubtedly the most famous and successful of Henri Jayer's Vosnee-Romanee wines, during his time there two other Premier Cru cuvees which have been produced: "Les Brulees" and "Beaumonts", precious wines which very rarely appear at auction.
Georges et Henri Jayer Echezeaux
Echezeaux is one of the largest grand crus in the entire Cote d'Or region, split into 11 different plots of which the Jayer offering comes from low-lying sandy soils which are ideal for the creation of wines with a refined, elegant character. Part of this plot was owned by Georges Jayer, Henri's brother and on whose behalf he made wine for much of his life. Thus, many bottles are labelled 'Georges et Henri Jayer'. The wine continues to be bottled today by Emmanuel Rouget, which have the name of Georges Jayer's daughter, Claudette Dulka on the bottle.
An investment like no other
We make investing in fine wine as effortless as drinking it - combining human expertise, data-driven tech and a love for fine wine.