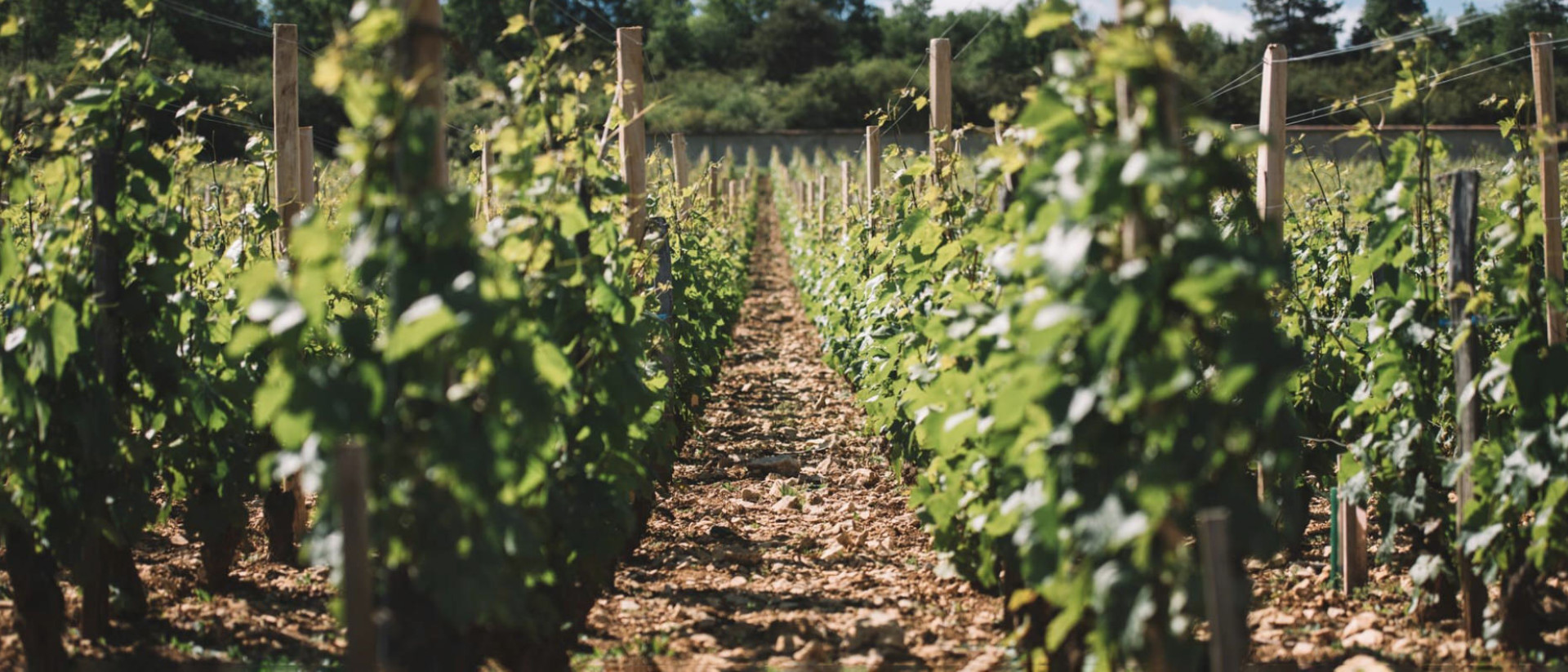 Producer profile
Annual Production (Grand Vin)
Mostly Premier Cru and Grand Cru
As of 2021, 7 of the Top 20 most expensive wines in the world are produced by Leroy.

Maison Leroy was founded in 1868 by Francois Leroy and within little over a generation it was one of Burgundy's top wine merchants, winning several gold medals by the turn of the century.
In the 20th century, Henri Leroy started working in the family trade and made a big impact on its future fortunes, expanding its holdings, establishing a close working relationship with Domaine Romanee-Conti and in particular a solid friendship with its co-owner Edmond Gaudin de Villaine.
In 1942, the other co-owner, Chambord, sold his half-share in DRC to the Leroy family, sowing the seed for the intertwined futures of the Leroy and de Villaine families. Henri's daughter Lalou worked in the Leroy negociant business from a young age and then in 1974, succeeded her father as co-manager of DRC where she worked closely with Aubert de Villaine.
The families long history of friendship was put under pressure during this era; Lalou and Aubert had strongly differing opinions on how the Domaine's wines should be distributed. That Lalou continued to focus on making acquisitions for her own Domaine whilst working at DRC further soured the relationship.
In 1992 Lalou Bize-Leroy was voted off the board of directors at DRC and was succeeded by her niece. Finally free to pursue her own viticultural mission, Lalou's raison d'etre became to outdo her former charge, Domaine Romanee-Conti.
She made substantial further acquisitions towards her own Domaine with the financial backing of Japanese firm Takashiyama, bringing her total property to 22 hectares, peppered in small parcels over Burgundy. She pushed yields in her holdings (which adhere to biodynamic viticultural practices, of which she is a passionate advocate) down to the bare minimum, from 1988 creating miniscule quantities of powerfully concentrated wines which had the critics heralding her as the future of Burgundy.
From the 1990s, Domaine Leroy was at the top of its game, rivalling DRC both in the price and quality stakes. The 1990 and 1993 vintages in particular marked her out as the true queen of Burgundy, a throne which has hardly been contested since.
Burgundy is becoming an ever more important region for fine wine investment, a crucial name-check for Western and Far Eastern collectors alike with its wines showing a 23.7% increase overall in value over the last 12 months alone.
Within the region, Lalou Bize-Leroy is the figure that towers over all others. Whilst Bordeaux First-Growths regularly produce thousands and thousands of cases each year, the Leroy production is microscopic, even by Burgundy standards. Across her 22 hectares, comprising holdings in 25 different vineyards, Madame Leroy produces less than 600 cases per year.
With her single-minded vision of the winemaker simply acting as a mediator to allow the terroir to communicate itself in the purest sense, she pushed yields down as far as 15hl/ha, which was previously unheard of in Burgundy.
Lalou Bize-Leroy has done no less than push the very boundaries of what a Burgundy wine could be and has been justly rewarded by the stratospheric price rises in her wines. As rare as blue diamonds, simply finding a case of Domaine Leroy Musigny Grand Cru or Chambertin Grand Cru is a thrilling experience. Actually owning one could be life-changing. By means of illustrating the meritorious position the Leroy wines hold, consider that as of 2012, within the Top 50 most expensive wines in the world, ten are Domaine Leroy productions.
Each of the Domaine Leroy wines has a unique character as a result of the owner's aim to bring out the true 'voice' of the terroir in which they originate. However, the very low yields maintained in all vineyards, mean that across the board, Domaine Leroy produces a rich, concentrated wine with a reasonably high natural alcohol content. Here we describe just a handful of the leading Grand Cru offerings.
Musigny Grand Cru
A rich, powerful wine with explosive black cherry flavours and florals with white pepper notes. This astonishingly dense and powerful wine is a world-beater. Luca Gardini, who in 2010 won the title of World's Best Sommelier, named Domaine Leroy Musigny Grand Cru 2008 the 3rd best wine in the world. Made in miniscule quantities (just two barrels were made in 2009) Leroy Musigny fetches £13,718 per bottle on average across all vintages and is currently ranked as the most expensive wine in the world.
Chambertin Grand Cru
In the far north of the Cote-de-Nuits, the wines of Chambertin are generally darker, firmer in structure and with more pronounced tannins than their neighbours. Because of this, these wines have among the greatest capacity for aging in all of Burgundy. Luca Gardini considers the 2008 to be the 4th best wine in the world and averaging more than £6,709 per bottle (on average across all vintages), it is the 6th most expensive wine worldwide.
Richebourg Grand Cru
This wine, of which less than 100 cases are produced each year has a palate-coating, indulgent character with lots of blackcurrants and redcurrants. It is highly structured and haughty, it needs at least 10 years in the bottle to settle down. It averages just over £4,669 a bottle.
Clos de la Roche Grand Cru
Robust and tannic in its youth, this wine mellows whilst becoming increasingly complex as it ages, revealing truffle aromas. In the sense of its firmness and structure it is slightly reminiscent of Leroy Chambertin, and price wise is currently hovering around £2,886 per bottle on average.
Romanee-Saint-Vivant Grand Cru
Rich, ripe red fruit with hints of nutmeg and Asian spice. It goes without saying this is another extremely concentrated wine with a good balance of fruit and minerality that is slightly closed on release and greatly benefits from as much patience as you can afford it! Averages £4,025 per bottle.
An investment like no other
We make investing in fine wine as effortless as drinking it - combining human expertise, data-driven tech and a love for fine wine.