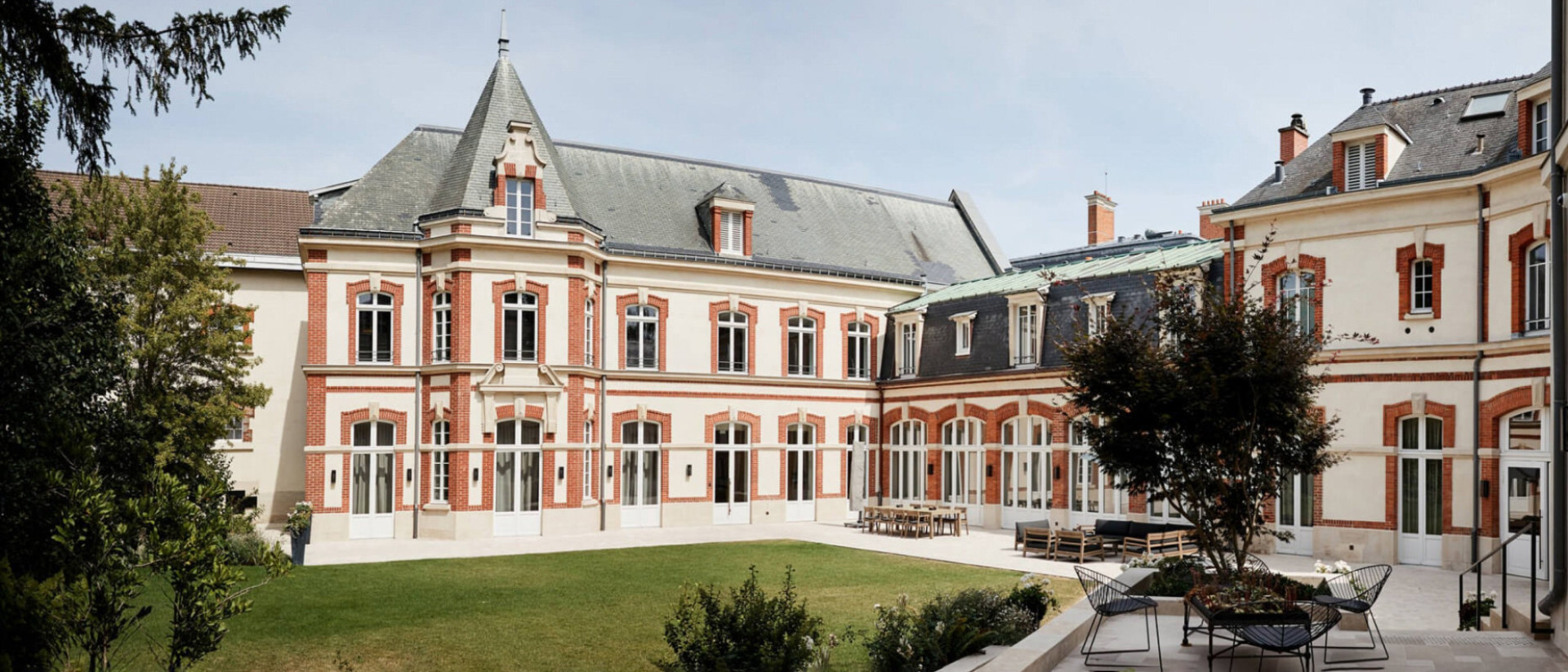 Producer profile
Annual Production (Grand Vin)
Krug ages their vintage Champagne offerings in the Krug cellars for an average of 10 years. This is a few extra years than most Champagne producers and notably longer than the legal requirement of 3 years.

While Krug is now one of the world's most famous luxury champagne houses, the brand's history stems from much more humble roots. The House of Krug was founded in 1843 by Johann-Joseph Krug, a butcher's son. Born in Mainz in 1800, Joseph (who dispensed with the name Johann) travelled to Paris in 1834 to work as an accountant for Champagne Jacquesson, in Chalons-sur-Marne.
It wasn't long until Joseph's work began taking him out of the office and around Europe where he learned about composition and taste, and he formed a much deeper interest in Champagne – and, it is said, an understanding that the essence of Champagne is pleasure itself. In 1843, after a year of negotiations, Krug et Cie was founded. That Joseph was fluent in several languages, including Russian, gave the company a key overseas advantage. The business was passed down to Joseph's son Paul – who has largely been credited for shaping the Krug company and its wines into what they are today – and then to Paul's son Joseph II.
From father to son the business has moved, every figure regarded as a popular and respected player in the Champagne industry, until 1962 when Henri Krug, son of Joseph II's son Paul II, joined the management. In January 1999 the House became part of the prestigious LVMH brand, but in keeping with the true family spirit of the company, Henri and brother Remi remained on the tasting committee, and in 2009 Henri's son Olivier became House direct.
With only 42,000 cases produced for their vintage Champagne, the competition for allocations when released is incredibly fierce. The availability of older vintages on the secondary market is exceptionally low meaning that every new release from the house is worth consideration by investors. Prices for older vintages can reach £500+ per bottle highlighting the strong global appetite for the wines and lengths collectors and consumers will go to in order to access the wine.
Krug also produce two single vineyard and thus tiny production cuvees. one is 100% Chardonnay (Clos du Mesnil) and one is 100% Pinot Noir (Clos d'Ambonnay). These wines are exceptionally rare and sought after, ad as a result the prices are significantly higher than other Champagnes. with investment merit similar to that of the low production Grand Crus from the Cote d'Or, these wines are rarely seen in OWC format on the open market - not for the fainthearted, these wines are always high up on the list of the most discerning Champagne drinkers.
Krug Grande Cuvee
Consistently regarded as one of the world's best champagnes, Krug Grande Cuvee is a masterful blend of over 120 wines from 10 or more different vintages, some up to 15 years old. More than 20 years are needed to craft a bottle, including a stay of at least six in the cellar.
Krug Rose
Now recreated on a yearly basis, Krug Rose is the result of an experiment carried out by Henri and Remi Krug in the 1970s, although the first bottles were not presented for tasting until 1983. A blend of three grape varieties, several vintages and a fine Pinot noir, Krug Rose spends at least five years in the House's cellars.
Krug Vintage
Crafted from a variety of wines from a single year, Krug Vintage is "not the selection of the best wines of a particular year, but rather the expression of that year", according to Krug. Each vintage is cellared for at least a decade.
Krug Clos du Mesnil
An extremely rare Champagne, Krug Clos du Mesnil is made from 100% Chardonnay, harvested in a single year from a small 1.84-hectare vineyard, and kept in the House's cellars for over a decade.
Krug Clos d'Ambonnay
Even rarer still is Krug Clos d'Ambonnay, made from Pinot noir harvested in a single year from a tiny 0.68 hectare vineyard in the heart of Ambonnay, a village well-regarded for this grape variety.
An investment like no other
We make investing in fine wine as effortless as drinking it - combining human expertise, data-driven tech and a love for fine wine.