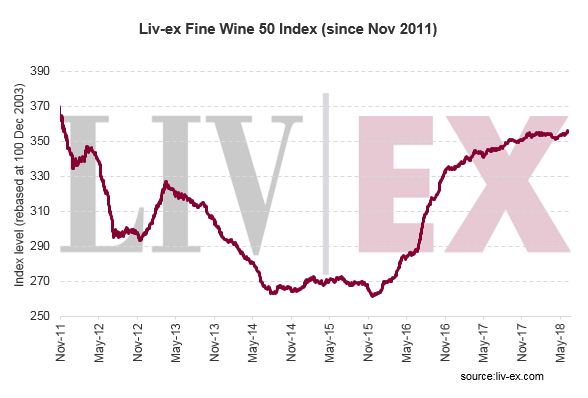 Last week saw a tranche of Bordeaux 2017 releases, and until Thursday it seemed that this would have an adverse effect on secondary market activity – until Friday, when a flurry of high value transactions saw weekly trade soar to a record high for 2018.
Prices for First Growths increased for the second consecutive week, with the Liv-ex Fine Wine 50 closing the week on 356.22, putting the index at its highest level since November 2011.
Haut Brion 1989 was the week's most active wine. Its last trade price of £25,000 per case of 12 represents an all-time high, and a 19% jump on May's record.