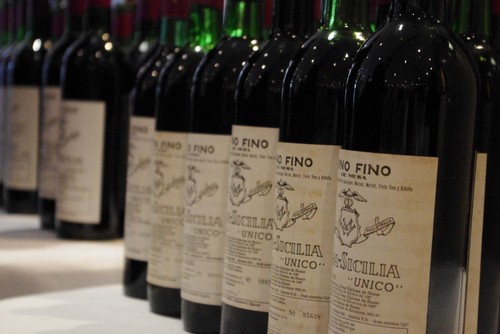 Spanish police have thwarted a counterfeit wine gang found to be making fake versions of top wines, including Pingus and Vega Sicilia. Four people have been arrested and four more charged in connection to the case, which infiltrated La Coruna, Madrid and Malaga.
According to local media, it's thought that the group – operating since 2014 – had bought wine at €19 a bottle and then repackaged it as a top label, selling it on for as much as €1,900 a bottle. Labels known to have been counterfeited include Pingus 2004 and 2006 and its second wine, Flor de Pingus, as well as Vega Sicilia's 'Unico'.
It is not known how many bottles may have been faked but it is thought to be in excess of 1,500 for Pingus and even more for Vega Sicilia. Sales were carried out through questionable online platforms and through a restaurant owned by the gang in La Coruna.
According to a 2016 report from the EU's Intellectual Property Office, while France is most frequently associated with high end fake wines, it is actually Spain that's hit the hardest by counterfeiting, with producers losing an estimated €263 million to fakes.