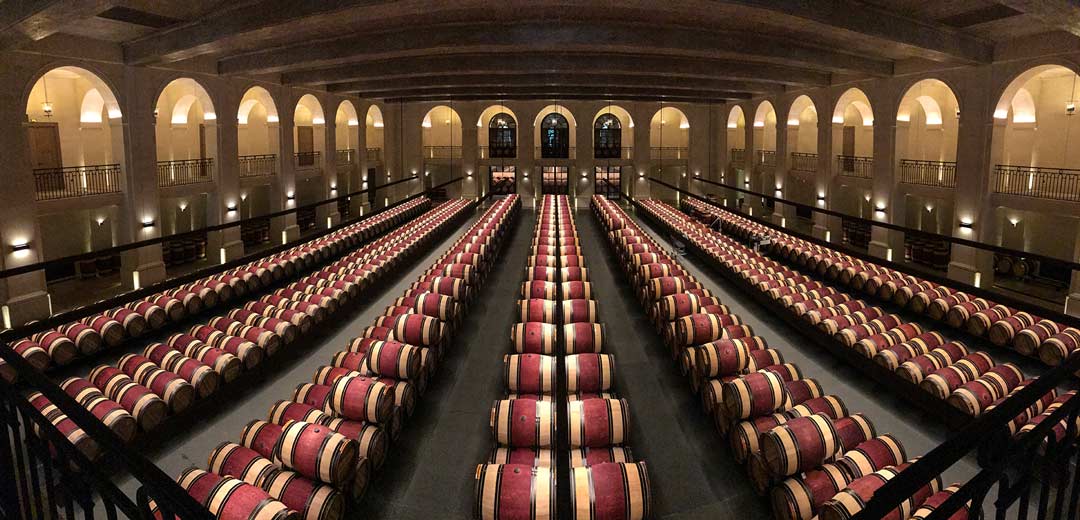 En Primeur, or 'wine futures', is a widely-established feature on France's wine landscape. Chateaux taking part (for not all of them do) offer customers the opportunity to invest in a vintage before the wine is bottled, thus giving guaranteed access to limited vintages and (what is usually) a timely investment. Historically focused around Bordeaux, the En Primeur system has also been adopted by producers in Burgundy, the Rhone Valley and Port, with other regions showing increasing interest in recent times.
Ancient roots
Evidence of En Primeur-like wine-buying systems dates back thousands of years. There's a record of a vintage from 58 AD being so exquisite, for example, that every grape from the vineyard in question was bought while it was still on the vine. Wine historian Emily Kate believes that the practice dates back even further, to the third century BC.
However, the En Primeur system that we know today is much, much younger, and while post-harvest springtime transactions have taken place throughout history, they are largely an exception to a rule.
The modern En Primeur trade was initiated by dominant Bordeaux merchants some 60-odd years ago. After the Second World War, many chateaux were poorly run and poorly financed. Merchants – who in those days were far more powerful and dynamic than even the most prestigious First Growths – agreed to buy wines from the top producers in advance. This provided much-needed cash relief to struggling chateaux, and allowed merchants to set their own prices.
An expanding market
Come the 1970s, the global market for Bordeaux – and media interest in fine wines – was growing, and producers had the upper hand for the first time. What had been primarily a source of financing for the chateaux became an efficient way for the wine merchants to secure large stocks of wines from the best estates, and producers could set their own prices. Using these profits, they could invest in new winemaking facilities and improve vineyard management, subsequently producing greater quality wines.
The 1982 vintage was a particularly key moment for the system. Widely regarded as one of the greatest Bordeaux vintages ever, it offered quantity and quality, and catalysed increased interest from the US market. Indeed, Americans who bought the 1982 En Primeur made a very good return on their investments.
An uncertain future
Until the mid-2000s, the En Primeur system represented the best way to purchase Bordeaux wines at affordable prices. But as the bull market of 2009 and 2010 saw increasingly high prices for fine wine, buying in advance became something of a gamble, with higher risks for potentially-low rewards.
Ever since, the En Primeur system has been in a state of flux, with chateaux facing pricing challenges and – thanks to digital data and real-time market monitoring – a consumer base more informed than ever before on the likelihood of ROI. Some experts claim the system still has a crucial place in the wine investment arena; others believe it's time to adopt a new approach. Indeed, renowned First Growth Chateau Latour opted to forsake the En Primeur business in 2012, instead choosing to release wines when it deemed most optimal, thus giving the estate more control over price and supply.
Striking the balance
But despite uncertainty around the system, En Primeur remains an attractive option for those looking to secure a supply of sought-after wines and those in short supply, and indeed those looking for a solid return on investment – providing they know where to look, and how to understand the price positioning of chateaux on this increasingly crowded landscape.
For this reason, professional, expert advice is invaluable. Contact Cult Wines to discuss your requirements below and to create a portfolio that works for you and your investment objectives.