As part of our ongoing coverage of the Bordeaux 2020 en primeur campaign, we are highlighting a selection of some of our favourite Bordeaux châteaux across our different producer categories - Right First Growth, Left Bank First Growth, Right Bank Super Seconds, Left Bank Super Second, and Quality-Price Ratio. Here we look at Chateau Canon, Right Bank Super Second.
Château Canon – Right Bank Super Second
Cult Wines View: Aromas swirl out of the glass with amazing energy of ripe red fruits, plums and spices. The Merlot's silky tannins envelope the palate beautifully with a vibrant velvety texture and flavours of red and dark cherry alongside appetising vanilla and cedar notes. The Cabernet Franc emerges on the finish with zippy, spiced redcurrant that makes you crave another sip!
Château Canon is synonymous with luxury. With pristine Saint-Émilion terroir, this Right Bank Super Second consistently produces rich wines known for their silky, luscious textures and exquisite balance of the best expressions of both Merlot and Cabernet Franc.
Merlot is the most common grape variety in Bordeaux, but it may be most at home in the soils of the Saint-Émilion plateau. The clay and limestone terroir here can produce velvety smooth tannins and add mineral complexity. The sometimes-overlooked Cabernet Franc also performs very well in the limestone soils of Saint-Émilion, delivering structure and fresh tartness, balancing the more luscious Merlot.
The 2020 Canon (68% Merlot, 32% Cabernet Franc) is a perfect example of this harmony, which has not gone unnoticed by leading wine critics. Vinous' Antonio Galloni called it 'silky and soaring' (95-97 points) while colleague Neal Martin said that 'Canon nailed it this year, the best since the benchmark 2015/2016 vintages' (96-98 points).
Maybe the most exciting critic score came from Lisa Perrotti-Brown, who awarded it 98-100 points, the highest ever Wine Advocate score for Château Canon, which could evolve into a rare perfect score.
"Deep garnet-purple colored, it bursts from the glass with vivacious notes of Morello cherries, redcurrant jelly, wild blueberries and black raspberries, plus hints of powdered cinnamon, clove oil, star anise and dusty red soil. The medium to full-bodied palate is an exercise in grace, delivering exquisitely ripe, finely pixilated tannins and bold freshness to support the tight-knit black, red and blue fruit layers, finishing long with loads of exotic spices and mineral sparks. An exhilarating triumph!" – Lisa Perrotti-Brown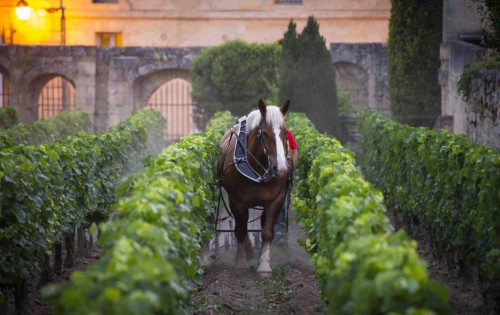 Although the result may be a triumph, winemaker Nicolas Audebert echoed the sentiments of so many across Bordeaux that the 2020 vintage was a challenge from beginning to end. "It was a tough year! We had many battles to maintain both quality and volumes," he said, referencing the spring mildew concerns, summer drought conditions, late September rain and the pandemic restrictions.
Unsurprisingly, Nicolas credits the topflight terroir with keeping the wine balanced and smooth despite the many obstacles. But as climate change impacts conditions in Bordeaux, Nicolas can draw on his experience at Cheval des Andes in Argentina, where hot summers and extreme weather are common.
Nicolas spoke about the Canon team's focus on delivering what the Premier Grand Cru estate can do best rather than following wine culture fads. This makes sense given Chateau Canon's long and rich history. Vines have been planted on the site for many centuries, but Canon's name reportedly comes from Jacques Kanon, a privateer - another name for a pirate - who purchased the property in 1760. Chateau Canon passed through many owners until the Fournier family acquired it in 1919 and made many improvements to the estate.
Canon's modern life begins in 1996 when Alain Wertheimer and Gerard Wertheimer, owners of the iconic luxury goods brand Chanel, purchased the estate two years after they bought Chateau Rauzan-Segla in Margaux. The Wertheimer brothers oversaw a series of modernisations and vineyard improvements in the ensuing years in addition to bringing in Nicolas in 2014.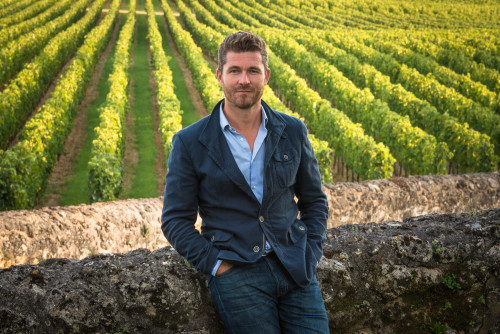 A blockbuster 2015 vintage at Canon put it squarely on the radar of top right bank wines, and it hasn't looked back, scoring 96 points or higher from Wine Advocate ever since. And 2020 just might the best yet, firmly asserting Château Canon as a source of silky-smooth luxury.