09 August 2022
Five surprising US wine regions
Texas
Texas is the largest contiguous state in America, but its area under vine cultivation is smaller than Sancerre in the Loire Valley, France. There are eight American Viticultural Areas (AVA) in Texas, most of which are at high elevations.
Texas High Plains, which borders New Mexico, is well suited for producing quality wine. With elevations between 2,900 and 3,500 feet and long sunny days during most of the growing season, grapes like Cabernet Sauvignon and Shiraz can ripen successfully resulting in thick silky tannins balanced by surprising freshness. The style is often similar to top quality Malbec from Mendoza, Argentina.
From the "hidden" (escondido) valley in the Texas High Plains comes this beautiful, classy Bordeaux blend. Gravitas is only made in the best years, and this 2021 is just the third Gravitas to come out of this estate. The winemaker is so confident in the quality of this vintage that he aged it in primarily new French oak barriques for 36 months!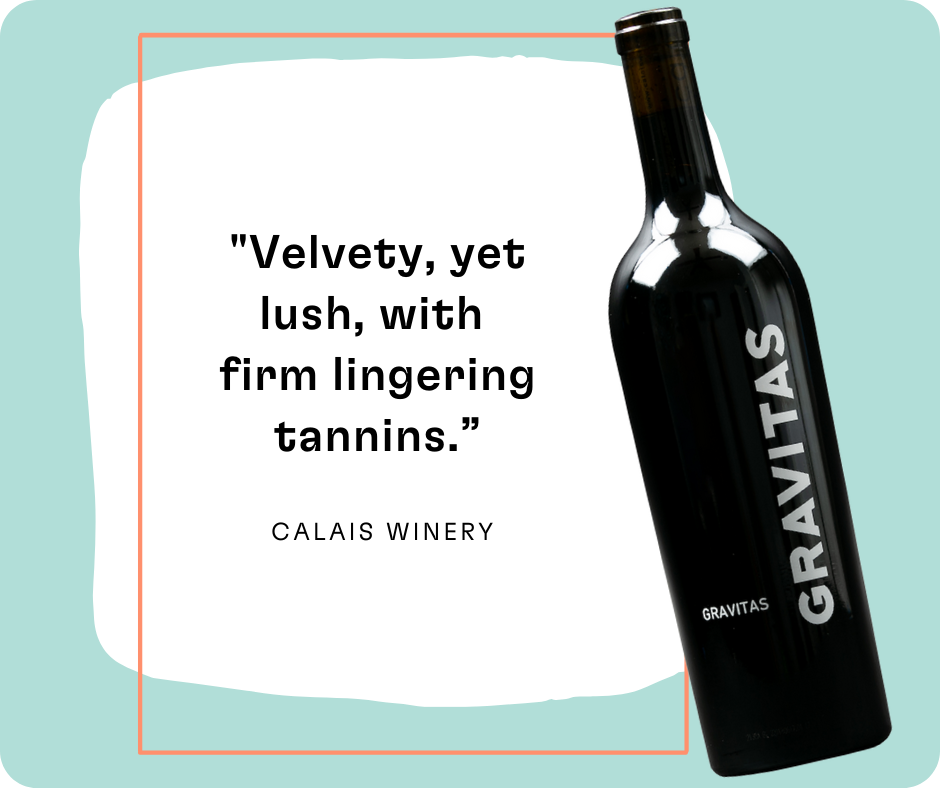 Calais Winery Gravitas 2021, Escondido Valley
Score: 90pts by Cellartracker
Blend: Bordeaux blend, exact ratio not disclosed
Fun fact
Among the 36 species of grapevines or genus Vitis used in the AVA, 15 are native to Texas. This is more than any other region on earth!
Arizona
Grapevines have been growing in Arizona for over four centuries. The state's original two AVAs are Sonoita and Willcox, which sit south of Tucson near the Mexican border.
The finest vineyards are 5,000 feet above sea level! In 2021, the Verde Valley was named the state's third AVA. Sitting between Phoenix and the Grand Canyon, this wine region also benefits from high altitude.
Produced with grapes grown in desert-like vineyards 3,000 feet above sea level, this wine is made to last. 2006 is the most highly rated vintage and ready to impress.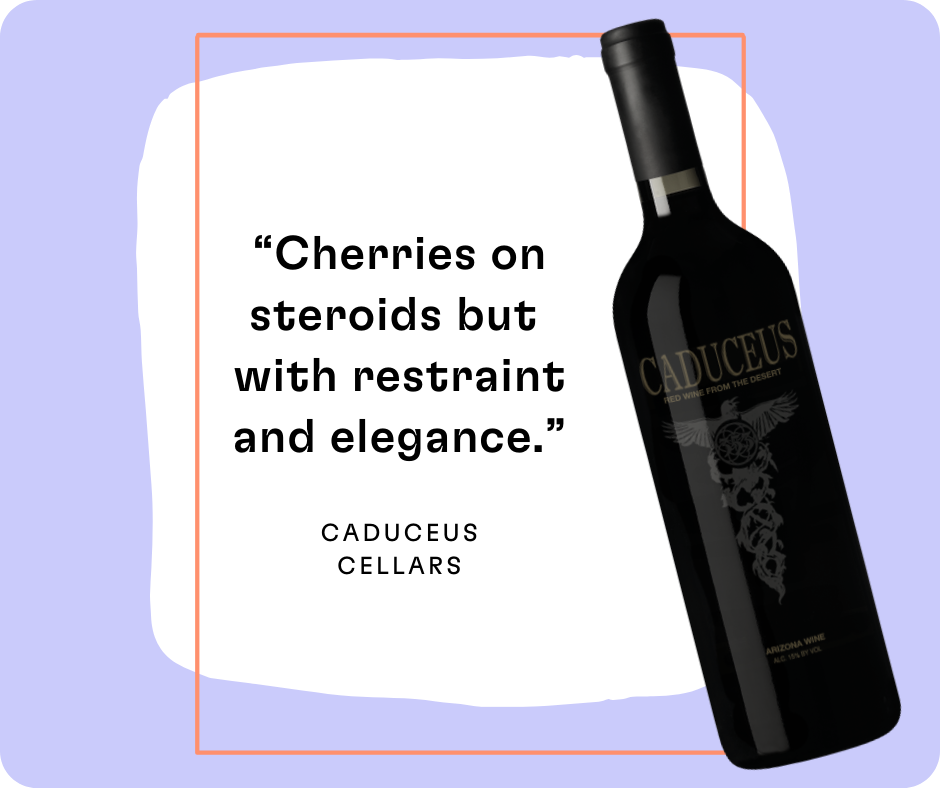 Caduceus Cellars Nagual de La Naga 2006, Cornville
Score: 90pts by Wine Spectator
Blend: Cabernet Sauvignon and Sangiovese blend
Drinking window: Now
Fun fact
The 2010 documentary Blood into Wine tells the story of the founders of Caduceus Cellars trying to grow grapes in the Arizona desert. The movie's original soundtrack was written by the winery owner Maynard James Keenan!
Missouri
The relatively flat landscape of the midwest means that winds from the Gulf of Mexico can reach vineyards in Missouri. This creates a significant temperature difference between night and day, prolonging the ripening process and aiding the accumulation of flavours.
Unlike California, Oregon and Washington, which made their names with international varieties such as Cabernet Sauvignon, Pinot Noir and Chardonnay, Missouri is determined to bring native varieties to the global market.
Besides the state grape Norton, the most commonly planted varieties in Missouri are Chambourcin, Seyval Blanc, Ravat Vignoles and Traminette.
Grapes used for this wine are from a tiny parcel of vines planted around the time of the American Civil War. Only 36 cases are made every year.
Norton is a rarity among American grapes. It does not have the "foxy" taste typical of American native varieties and possesses comparable concentration, body and tannin level to some of the most highly regarded European varieties. It also has an exceptionally high level of resveratrol – the compound in grapes that is thought to be good for heart health!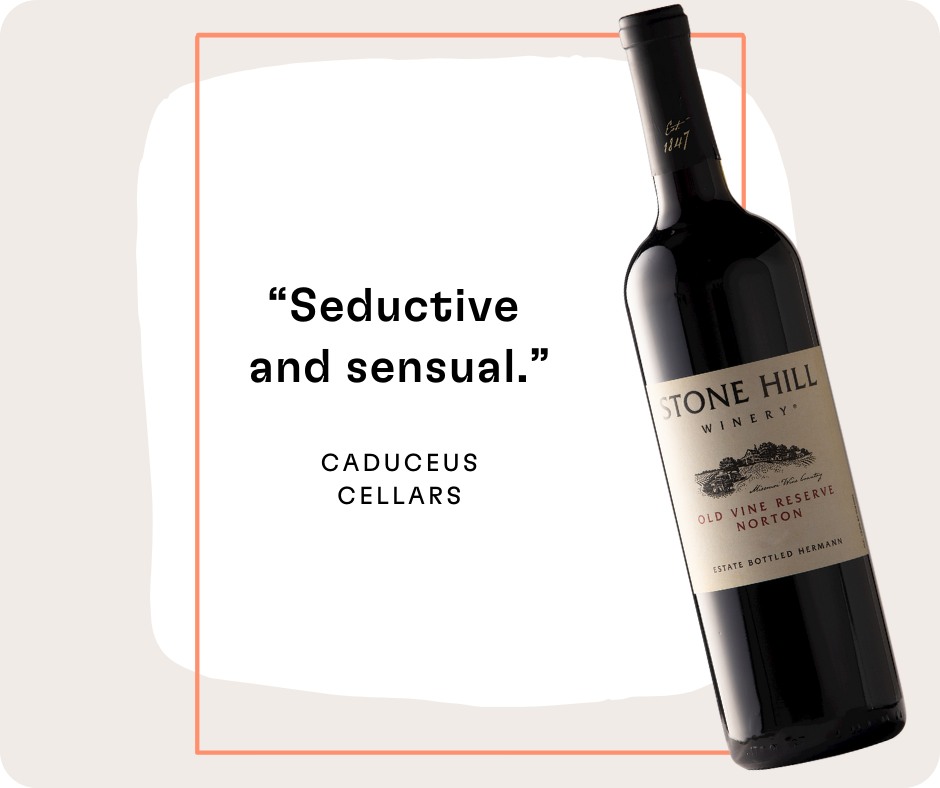 Stone Hill Winery Norton Old Vine Reserve 2015
Score: 88+pts by Wine Advocate
Blend: 100% Norton, the state grape of Missouri
Drinking window: 2020-2028
Fun fact
Charles V Riley, who played a pivotal role in ending the phylloxera pandemic by discovering that native American vines were immune to the louse, was from Missouri.
Virginia
It's hard to imagine that powerful and balanced Viogniers and Chardonnays as well as Nebbiolos and Vermentinos can be made in places within a one-hour drive from Capitol Hill! But today there are over 200 wineries scattered north and south of Washington DC in nine AVAs.
This is a remarkable jump from just five wineries in 1980, and the number keeps growing despite the hot, humid summers challenging producers with constant disease pressures.
Barboursville is arguably the most historic and best producer in Virginia. This award-winning wine has consistently scored highly with critics, making it a standout among Barboursville's Italy-inspired range - highly collectible!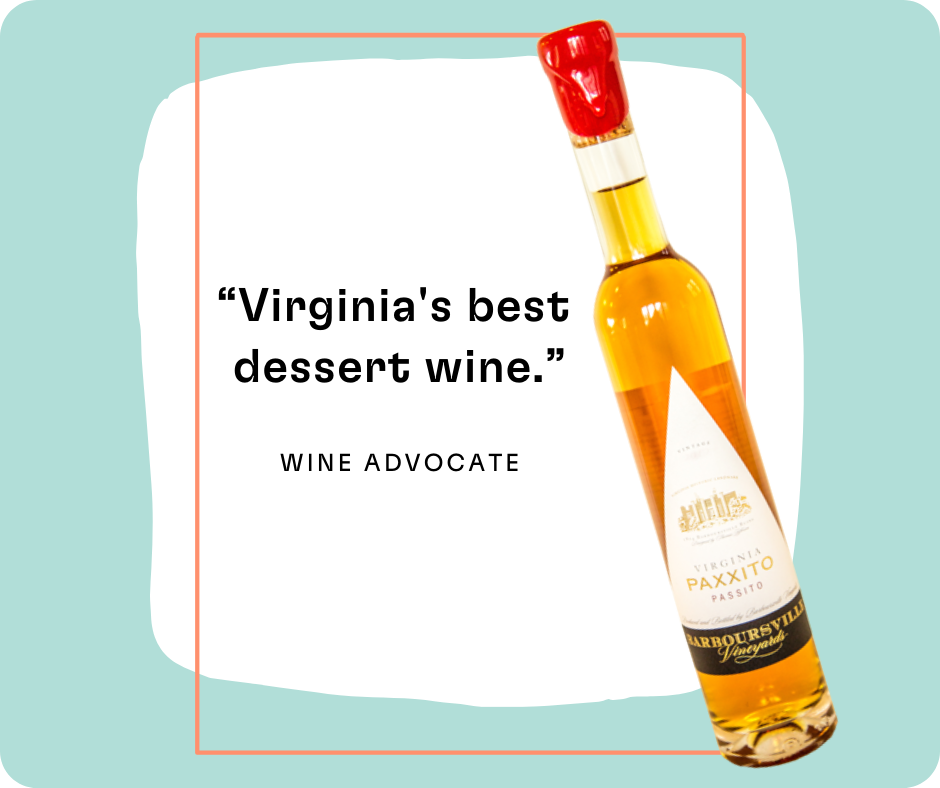 Barboursville Vineyards Paxxito 2017
Score: 93pts by the Wine Advocate
Blend: 50% Muscat Ottonel and 50% Vidal Blanc
Drinking window: 2021-2035
Fun fact
Many of the rich and powerful living in DC have decided to add Virginia wineries to their portfolios. Both Donald Trump and Steve Cases, the former CEO of AOL, have wineries in Virginia. Fancy trying their wines?
New York State
The State of New York is the most established region of the five mentioned in this article. Its grape production is third highest in the US after California and Washington State, although two thirds of New York's grapes are used for making juice and food flavouring rather than wine.
There are 11 AVAs in the state. The majority of wineries are around the Hudson River and Finger Lakes, which provide a source of warmth in the winter and cooling air in the summer.
In addition, Long Island is increasingly attractive to aspiring winemakers. Its geology and maritime climate are well suited for Bordeaux varieties like Cabernet Sauvignon, Merlot and Petit Verdot.
With 600 cases produced every year, the Riesling grapes that went into this potent wine came from a single vineyard planted in 1977. Its pristine fruits, racy acidity, and mineral backbone have the ability to take on complexity in bottle in the decades to come.
2019 is a standout vintage for Finger Lakes. All the more reason for the curious to taste one of America's finest cool-climate Rieslings!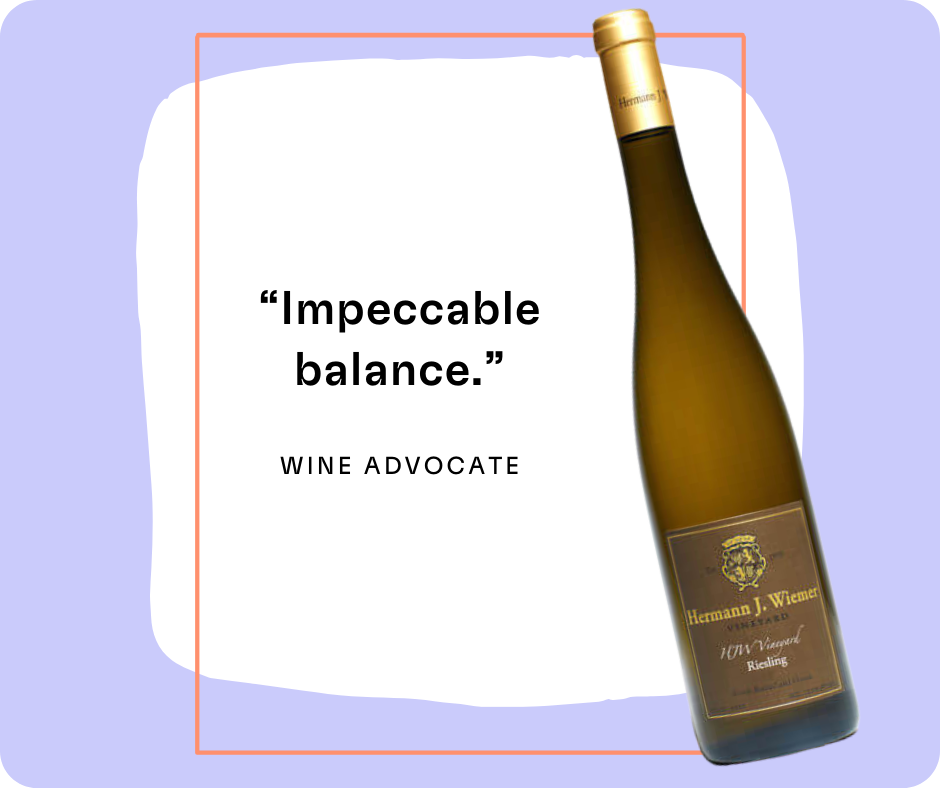 Hermann J. Wiemer HJW Vineyard Riesling 2019, Seneca Lake
Score: 94pts by Wine Advocate
Blend: 100% Riesling
Drinking window: 2021-2039
Fun fact
On average, New York experiences frost around 200 days a year! No wonder no one believed that grape vines could thrive here until the Ukrainian viticulturist Dr Konstantin Frank started planting hardy Riesling and Chardonnay in the 1960s.
Curious about other US regions?
Our US Fine Wine Investment Report 2022 explores the most beloved regions like Napa Valley, Sonoma County, Santa Cruz Mountains, Willamette Valley and Walla Walla.

What's more, we list age-worthy wines from key producers and analyse their investment potential. Perfect for wine aficionados who want to collect the best wines!