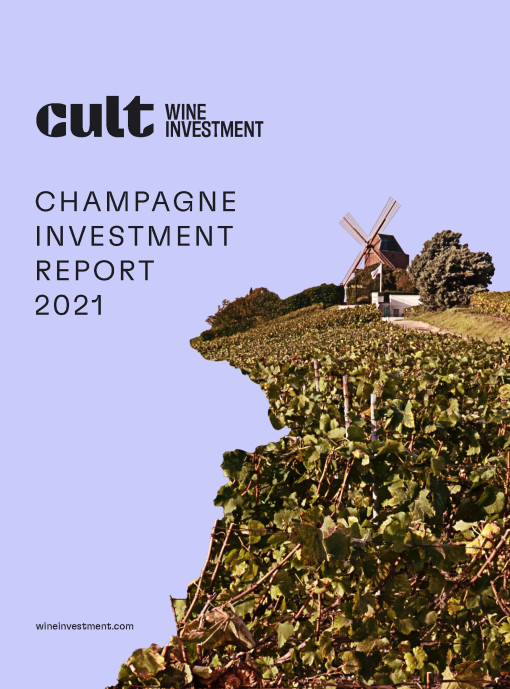 Champagne Investment Report 2021
Our 2021 Champagne Investment Report delves into the current market rally and our outlook for the iconic sparkling wine region.
Our essential guide for the fine wine investor and Champagne lover:
Champagne is posting huge returns! Over the past two years, Liv-ex's Champagne 50 index has jumped over 30%, easily topping the Liv-ex 1000's 13.68% growth over the period.

Resilient demand and supply constraints are driving the current rally. Although the pace may ease, the best back vintage Champagnes can continue to deliver impressive returns.

Champagne forms a safe and lucrative long-term investment thanks to its scarcity, ageing potential, and unrivalled prestige among sparkling wines.

Cult Wine Investment's selections among select back vintages have outperformed the wider rally. Our dedicated focus on Grower Champagnes has also produced strong returns and boosted our outperformance.
Champagne investors are celebrating. Soaring prices over the past two years have delivered some of the best returns across the red-hot fine wine market. Champagne's status as a prestigious celebratory drink has long made it a safe and stable investment option, but it is now establishing itself as one of the most exciting sources of growth.
Your smartest investment yet
To reach investment goals, we identify wines with the best relative value and growth prospects. We do that by using proprietary AI-driven statistical models derived from millions of data points.