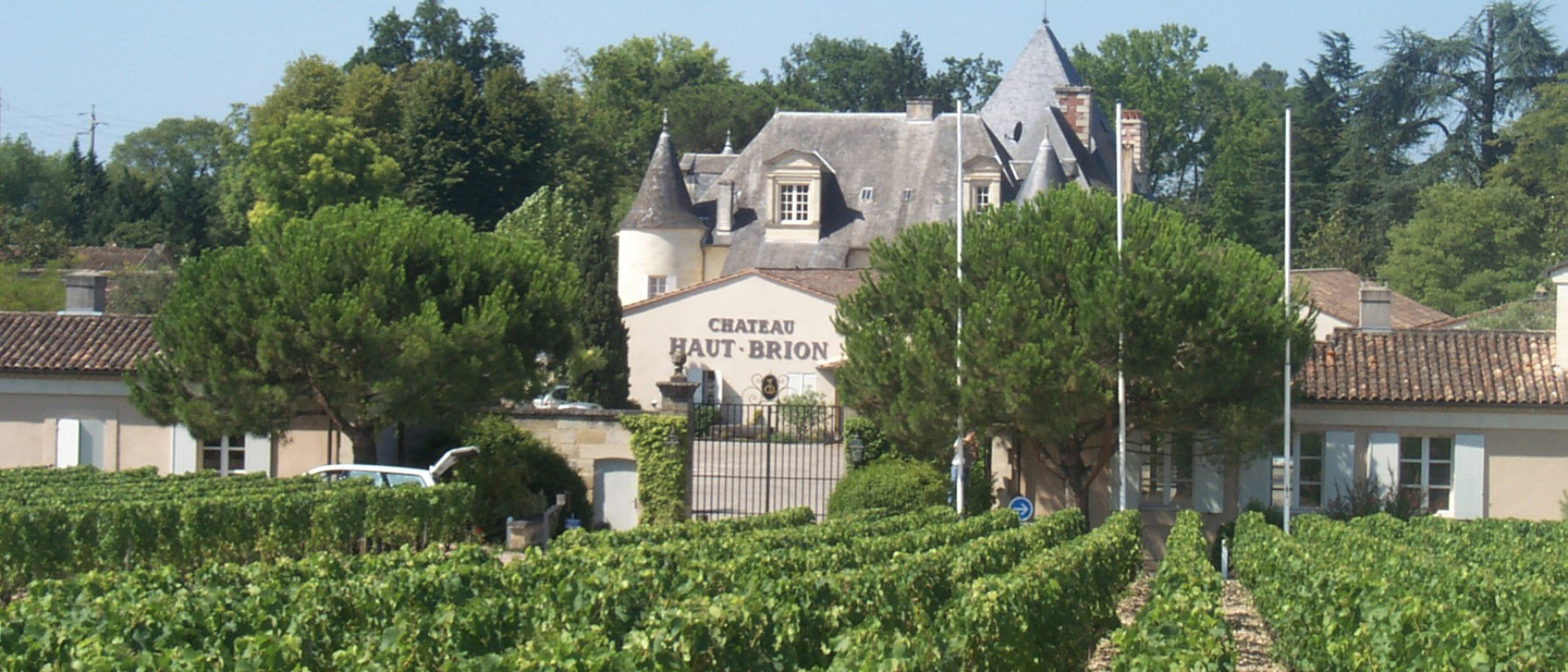 Producer profile
Prince Robert of Luxembourg
Annual Production (Grand Vin)
Le Clarence de Haut Brion
Labels of 1850 Haut Brion show at least a portion of the production was bottled by the chateau. This could make Chateau Haut Brion the first major Bordeaux estate to bottle their own wine.

Chateau Haut-Brion is the oldest of the First Growths and considered by many as the most unique due to the grandeur of its wine, illustrious history and unusual bottle shape. It has the smallest average annual production of the First Growths as well. Over the last 30 years, Haut-Brion has forged a reputation for being one of the most consistent Chateaux in all of Bordeaux, producing fantastic wines year on year. In 2017, Chateau Haut-Brion ranks No. 8 in the Liv-ex Power 100 (a list of the most powerful brands in the fine wine marketplace).
Both Chateau Haut-Brion and Chateau La Mission Haut-Brion are owned by the French company, Domaine Clarence Dillon SAS. They produce a total of nine wines including two of the finest Bordeaux whites (Chateau Haut-Brion Blanc and La Mission Haut-Brion Blanc) as well as recently acquired right bank estate Chateau Tertre Daugay, which was renamed Quintus. This follows recent name changes to the second wine of Haut-Brion from Bahans Haut-Brion to Le Clarence de Haut-Brion in 2007 indicating a more homogenous brand – a Clarence Dillon Brand.
The 1989 vintage of Haut-Brion (RPJ 100 points) currently trades at £22,500 per case, a 6150% increase on the release price. The legendary 1945 also with 100 points has a last sale price of £45,000 per case. Critically, Haut-Brion has gained a strong reputation throughout the centuries – from Samuel Pepys and Thomas Jefferson through to Parker, Coates and Robinson.
Haut Brion is listed as number 8 on the Liv-ex power brands in 2017.
Clarence Dillon, an American banker, bought Chateau Haut-Brion in May 1935. Dillon made his nephew Seymour Weller president of the new company 'Societe Vinicole de la Gironde' (later Domaine Clarence Dillon SAS). Weller held the position for five decades and retained Georges Delmas, the director of Haut-Brion since 1921. Georges Delmas retired in 1961, and was succeeded by his son Jean-Bernard Delmas.
In 1975, at the age of 83, Seymour Weller retired as President of the company. His cousin's daughter and granddaughter of Clarence Dillon, Joan Dillon, then Princesse Charles de Luxembourg and later Duchesse de Mouchy, replaced him. Manager Jean-Bernard Delmas retired in 2003, and was succeeded by his son Jean-Philippe Delmas. Prince Robert of Luxembourg became President Directeur General of Domaine Clarence Dillon in 2008.
An investment like no other
We make investing in fine wine as effortless as drinking it - combining human expertise, data-driven tech and a love for fine wine.