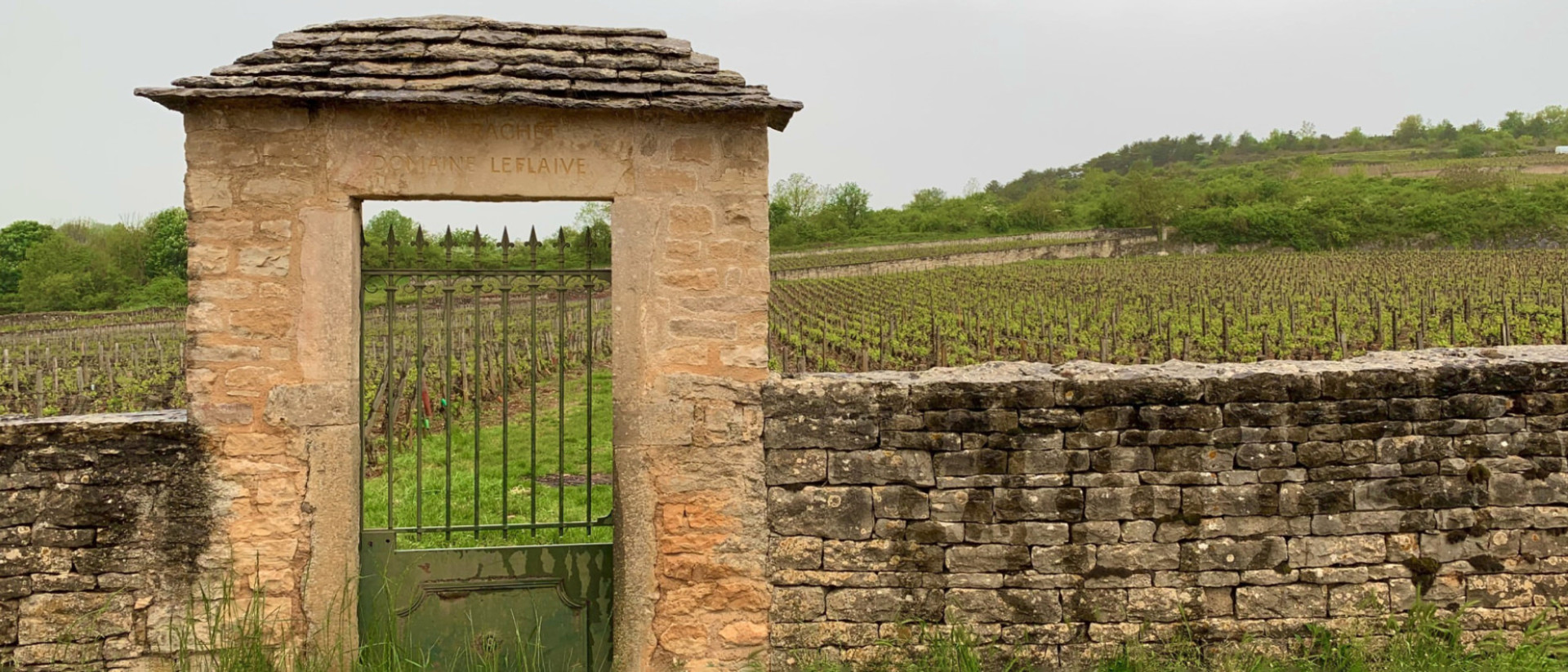 Producer profile
The estate was the first to create an egg-shaped cellar, which has been shown to produce better tasting wines.

One of the most respected estates in Puligny-Montrachet and indeed perhaps the most famed white wine maker in Burgundy, Domaine Leflaive dates back to 1717 with the Le Flayve family. Subsequent generations of the family we now know as Leflaive accumulated a significant number of holdings around the appellation, but due to bewildering inheritance laws, the holdings had to be divided between siblings upon the death of each owner. Come the turn of the 20th century, the estate had been reduced to just two hectares.
It wasn't until 1920 when Joseph Leflaive took the reins that the estate began to take the shape it does today. Despite a career as a navel engineer (where he helped design the first French submarine), he began buying up parcels of vines, replanting his own and bottling under his own label instead of selling fruit to negociants. By the time he passed away in 1953, the estate comprised 20 hectares of vineyard.
The estate was then taken over by Joseph's sons Joseph and Vincent, and the domaine was given a company structure to avoid splitting it up with subsequent inheritance. During this period the business flourished, establishing itself as one of the top white wine producers not only in the region, but in all of Burgundy.
In 1990, Vincent's daughter Anne-Claude and her cousin Olivier took over, and while Olivier focused his efforts on his own negociant business, Anne-Claude – named Winemaker's Winemaker 2014 – threw herself into Domaine Leflaive, pursuing a new, biodynamic approach to winemaking and fortifying the estate's reputation as one of the best in France.
Domaine Leflaive's Puligny-Montrachet Premier Cru wine, Les Pucelles, famously competed in the historic Judgment of Paris, coming eighth. Wines from the estates have also competed in the Great Chardonnay Showdown and Grand European Jury Wine Tastings. Owner Anne-Claude has been named Winemaker of the Year, and the estate has garnered praise from the wine industry for its illuminating research into the effect of cellar shapes on the ageing process (the estate was the first to use an egg-shaped cellar, which most agree produces a more elegant wine). Throw in consistently high critic scores and it's quite easy to see, then, why the estate's reputation precedes itself throughout France.
Enjoying a comfortable middle spot on the Liv-ex Fine Wine Power 100 2013, Leflaive has shown impressive growth on the investment landscape. The 1996 Chevalier Montrachet, for example, has seen 43% growth in the last five years, which bodes well for its more recent 2009 counterpart, which has seen 20%.
A look at the estate's Grand Vin shows comparable potential, with the similarly-scoring 1996, 2007 and 2010 vintages of Domaine Leflaive Bienvenue Batard Montrachet all showing more than 30% growth over the last five years. The 1996 vintage in particular, with a Parker score of 95, has rocketed 43% – exciting news for more recent vintages that have scored slightly higher.
Leflaive, then, is an extremely well-respected estate, producing exceptional wines for drinkers and investors alike.
Bienvenues-Batard-Montrachet
Domaine Leflaive's Grand Vin, old vines here have an average age of more than 50 years, which is reflected in the taste. A fine Bienvenue with a floral, creamy nose of real intricacy and a full, golden palate.
Batard-Montrachet
With slightly younger vines than the Grand Vin one might expect a simpler wine in the Batard-Montrachet, but they'd be wrong. This offering boasts a floral, nutty perfume, zesty and rich, with a lovely minerality and succulent density.
Chevalier Montrachet
The wine most closely associated with Anne-Claude's father Vincent, the Chevalier-Montrachet offers a dry, masculine reserve with richness and profundity, a rich biscuity nose and a layered palate. Overall an intense and concentrated wine.
Montrachet
One of the domaine's most consistent high scorers, the Montrachet, manually harvested and fermented in 100% new oak casks, is a medium-bodied, juicy and expressive wine, crammed with mineral, toast and blossom flavours.
An investment like no other
We make investing in fine wine as effortless as drinking it - combining human expertise, data-driven tech and a love for fine wine.