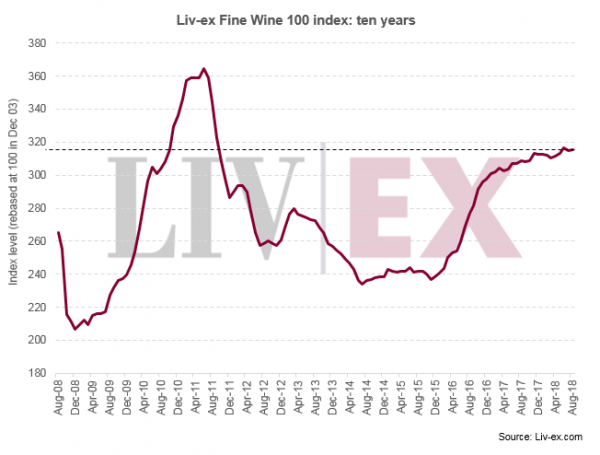 The fine wine industry benchmark, the Liv-ex 100, closed August on 315.98, up 0.48% on the previous month. A modest gain, although the index has run largely flat this year, up just 0.8% overall.
Top movers came from a range of regions, including Italy, Rhone, USA, Champagne and Bordeaux. August's biggest riser was Giacomo Conterno Barolo Riserva Monfortino 2010, up 14.4% to reverse the losses it saw in July.
Beaucastel, Chateauneuf Du Pape Hommage J Perrin 2012 also performed well, up 14%, followed by Screaming Eagle 2015, which rose 11.2%.
July's top riser, DRC Richebourg, was August's biggest faller, dropping 14%. Lynch Bages 2009 and Domaine Jean-Louis Chave Hermitage 2015 followed behind, down 6.3% and 8.1% respectively.