Ornellaia reveals label designs for 2016 vintage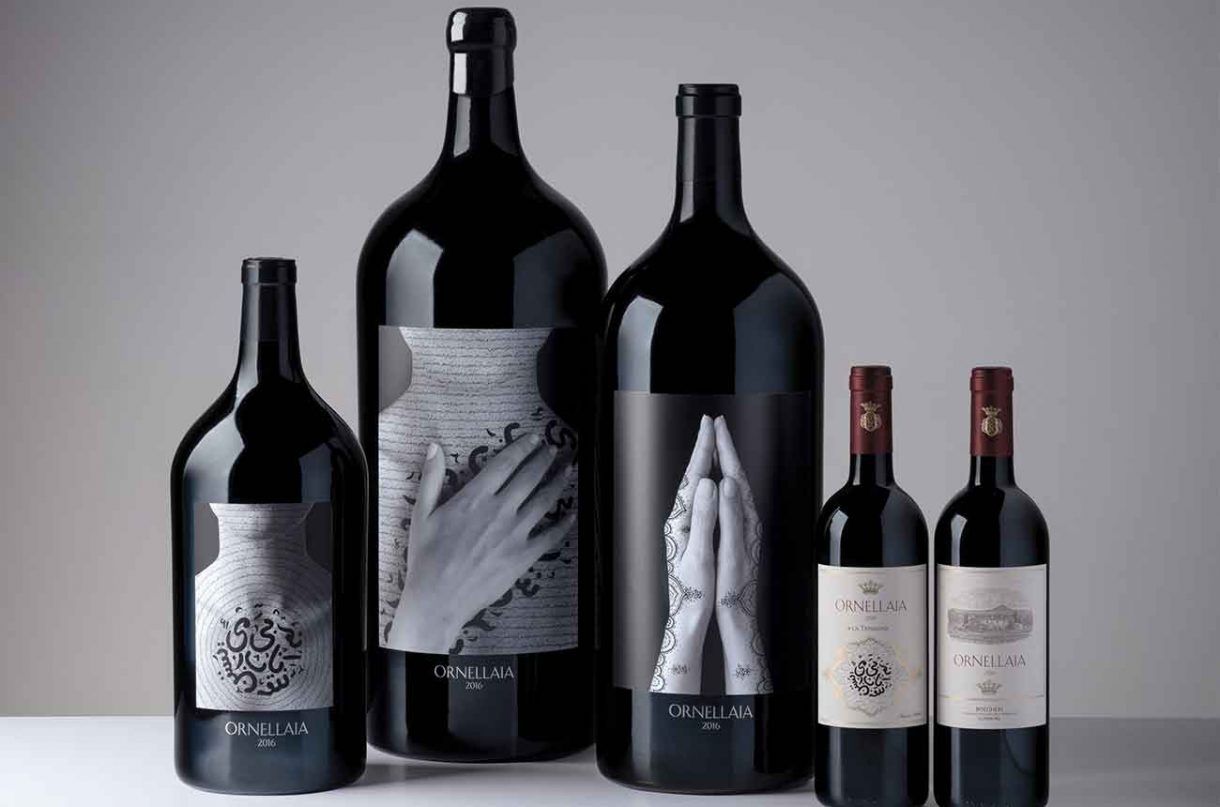 Tuscan estate Ornellaia has commissioned American artist Shirin Neshat to create designs for its 2016 vintage. This is the 11th edition of the estate's Vendemmia d'Artista project, which sees an artist commissioned every year to design labels for its limited edition bottles.
The theme of the 2016 vintage is La Tensione (tension), with Neshat's concept focusing on wine as a moment of social sharing. Commenting on the design, the photographer, filmmaker and video artist said: "In the work created for Ornellaia, I inscribed a poem by the legendary poet, Omar Khayyām (from 10th century,) titled: 'Without pure wine I cannot exist.'"
Meanwhile, Axel Heinz, Ornellaia's estate director, said that the 2016 "represents another immensely successful vintage" and that the wine "shows lush ripeness and crisp firmness, opposing forces creating a sense of dense raciness we like to describe as 'tension'".
Domaine de la Romanee-Conti pushes Sotheby's to new heights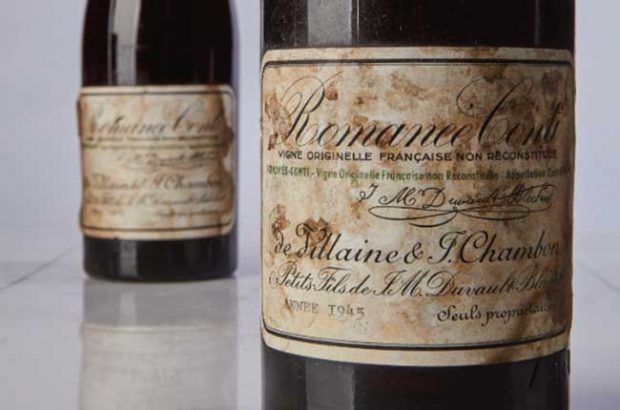 Sotheby's yearly wine and spirits sales broke through the $100 million barrier for the first time in 2018, thanks to the increasing rise of Domaine de la Romanee-Conti.
The Burgundian estate topped the auction house's list of best-selling wines for the sixth consecutive year, contributing $24 million to Sotheby's total wine and spirits takings – more than the combined sales of its three nearest challengers.
Undoubtedly, Sotheby's world record-breaking sale in October – where two bottles of 1945 Romanee-Conti fetched $558,000 and $496,000 respectively – will have contributed a significant amount to this achievement.
Other top sellers were Petrus, which contributed $8 million in sales; Lafite Rothschild and Latour with $7 million each; Mouton Rothschild at $5 million; Leroy at $4 million; and Margaux and Haut Brion at $3 million each. The Macallan and Cheval Blanc each brought in $2 million.
Tokara launches new £200 flagship wine
Stellenbosch estate Tokara has launched a new flagship red designed to put the South African winery "at the world's top table".
The product of more than two decades' refinement and costing more than £200 per bottle, 'Telos' is a blend of 92% Cabernet Sauvignon, 5% Malbec and 3% Merlot.
Tokara's general manager, Karl Lambour, said: "In 2000, owner GT Ferreira's brief to the young wine team at Tokara was 'make a world class wine'. So in essence the vision for Telos was born out of those exact sentiments expressed almost 20 years ago.
"Finally, after many years of trialling individual parcels, various fermentation techniques and maturation regimes we found what we believe to be the magic formula – the parameters necessary to craft the most expressive wine from the Tokara site."
Just 1,000 bottles have been produced, with the wine already receiving very positive feedback from critics such as Tim Atkin and Neal Martin. In his recent South Africa Report, Atkin said that Telos is "definitely a world class wine" and that, "the Cape belongs at the world's top table, not just in its bargain basement."
Rare wine corkscrew fetches $23,000 at auction
Rare and sought-after wines will regularly bring in thousands of dollars at auction, but what of the humble tools used to open said bottles? It seems there are significant figures involved in this little-known collector's market, as demonstrated by a recent sale which saw an English-made wine corkscrew sell for $23,000.
The 'Japanned' Thomason corkscrew attracted 74 bids from around the world in November, eventually selling to an American buyer for $23,244 – only slightly less than a bottle of highly-acclaimed DRC Romanee-Conti 2015.
The Japanned Thomason corkscrew is so-called due to its 'Japanning' design on the handle – a popular practice adopted by English designers around 1800. According to auctioneer Collector Corkscrews, bidders may have only paid around $500 without the design.
Speaking to Decanter, the auctioneer says that while many collectible wine corkscrews will sell for around $250, demand is rising and higher prices have been achieved in recent years due to increased interest in the market.