Last bottles of Domaine Rene Engel on sale this summer
Some of the last bottles of Domaine Rene Engel have been released from the family cellar and will go on sale in Geneva on 16 June.
Some 1,156 bottles – many large format and some dating back to the 1920s – will be split into 168 lots for auction by Baghera Wines.
Particular highlights will include: a vertical of 16 magnums of Echezeaux from 1976-2003; a 20-bottle vertical of Vosne-Romanee from 1976-2004; a 12-bottle case of 2004 Grands-Echezeaux; a bottle of the 1923 Grands-Echezeaux; and a four-Jeroboam vertical of Clos Vougeot from 1999-2003.
'Last bottle' auctions tend to be extremely competitive. In 2018 Baghera Wines held a last bottle sale from the cellar of Henri Jayer, which made £26.3m and still holds the record for a one-day wine sale.
New auction records for Chateau Lafite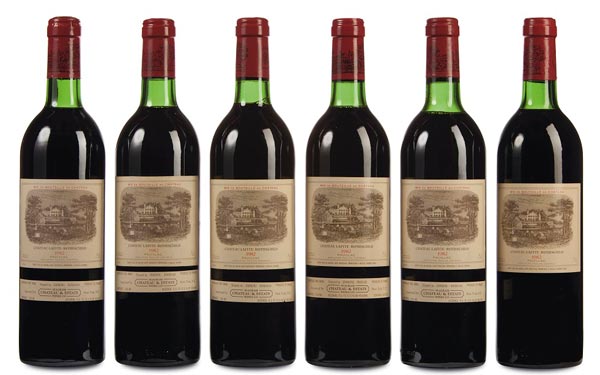 Zachys' ex-cellar sale of Chateau Lafite Rothschild set numerous records as it realised a total of $7.86m in New York last weekend.
The sale featured 691 lots of wine consigned directly from the cellars of Domaines Barons de Rothschild, and celebrated the 150th anniversary of Rothschild's acquisition of Lafite.
According to Zachys, the sale – which featured vintages dating back to 1868 and was 100% sold – set 213 new auction records. These include the sale of a magnum of 1869 Lafite, which went for $123,500, and an imperial of 1959 Lafite, which sold for $160,550 – twice its pre-sale high estimate.
Jeff Zacharia, president of Zachys, said: "I couldn't be happier with the results of our Lafite auction. From the hundreds of world records, to the truly international bidding, no one can disagree that the Bordeaux market is exceptional, strong and growing."
Sotheby's four-day sale brings in a record-breaking $35m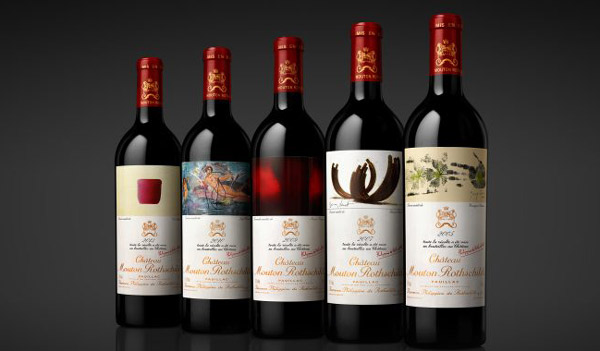 Sotheby's four-day sale in Hong Kong, which included the highly-anticipated 'Tran-scend-ent' collection, has wrapped up with a total of $35m.
The 'Tran-scend-ent' portion of the sale smashed the record for a private owner collection, bringing in $30m and far surpassing its pre-sale estimates.
The leading lots were three 12-bottle cases of 1990 Romanee-Conti from Domaine de la Romanee-Conti which sold for $347,520 each, while a case of 1985 Romanee-Conti realised $300,131, and a further three cases of 1945 Chateau Mouton Rothschild $252,742 each.
The final day of the sale realised a further $5m, with 25 limited edition cases of Mouton Rothschild going for $904,261 in total and a 50-lot collection of rare Kweichow Moutai selling for $1.1m.
Money raised through the sale of the Mouton Rothschild will go towards renovation work at the Palace of Versailles. Subsequent parts of this auction will take place in London on 17 April and New York on 4 May.
Bordeaux sees record turnout for En Primeur tastings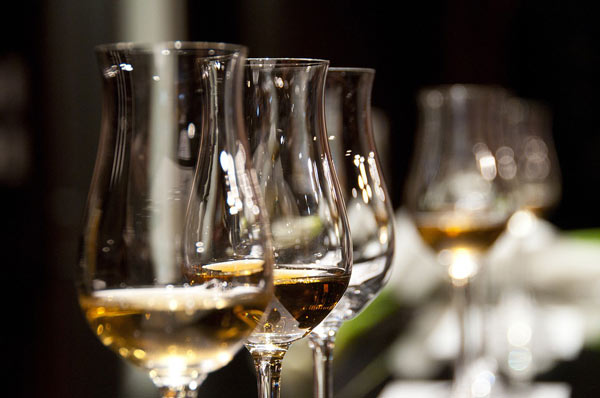 Estates in Bordeaux have reported a record number of booked appointments for barrel tastings and chateaux visits during this year's En Primeur week. According to the Union de Grands Cru de Bordeaux (UGCB), some 7,000 wine professionals descended on the region to investigate the 2018 vintage.
Speaking to Decanter.com, UGCB president Ronan Laborde noted that, "Those figures are very high, especially if you consider the UGCB is quite strict with the access, only reserved to wine professionals from the trade and press."
Meanwhile, Philippe Dhalluin, managing director of Château Mouton Rothschild, said the estate was expecting its highest ever attendance with a 'record 2,000 confirmed booked appointments'. He added that people seem to be "curious" about the 2018 vintage. "There is a sense that it's something not to miss and people want to come and try it for themselves."
Despite precarious market conditions and an ongoing question mark around the En Primeur system altogether, these strong figures will create confidence among Bordeaux chateuax, especially as the UGCB recently revealed that exports of Grand Cru wines rose to $1.1bn in 2018 – their highest level since 2013 in value terms.