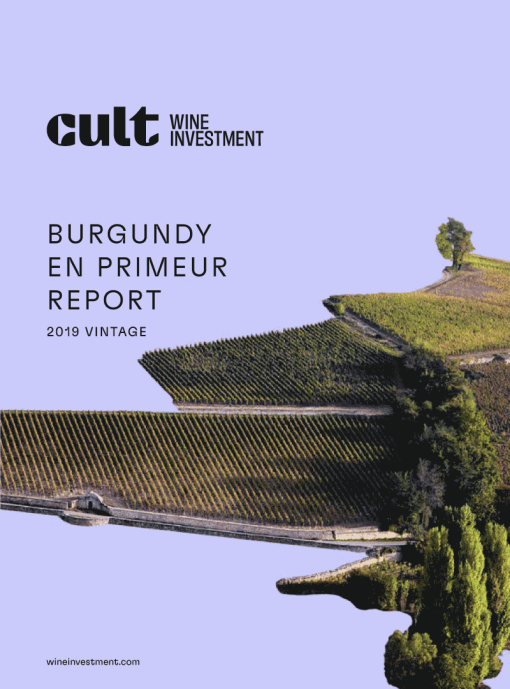 Burgundy En Primeur 2019 Report
Our comprehensive guide to this spellbinding region. Our report can help you navigate the region to find the best wines and the best prices.
In this report you will find:
Vintage Quality2019 vintage review and leading critic commentary

Cult Wines ScoresOur Head of Fine Wine's top 10 2019 scores

Vintage PricingKey price performance and commentary

Investment StrategyStrategic opportunities for wines with the best growth potential
It looks like 2019 will be a new benchmark vintage for Burgundy and could jumpstart the region's investment potential. After a mixed performance over the past two years, we think Burgundy wines are primed for a rebound.
CW Burgundy has posted positive returns over one-year, two-year and five-year timeframes despite down market in recent years. Our 2015 EP wines have returned 40.2%, our top performance among recent Burgundy EP campaigns.
Our outperformance stems from a selective approach and focus on finding interesting second tier wines and up-and-coming producers.
Your smartest investment yet
To reach investment goals, we identify wines with the best relative value and growth prospects. We do that by using proprietary AI-driven statistical models derived from millions of data points.