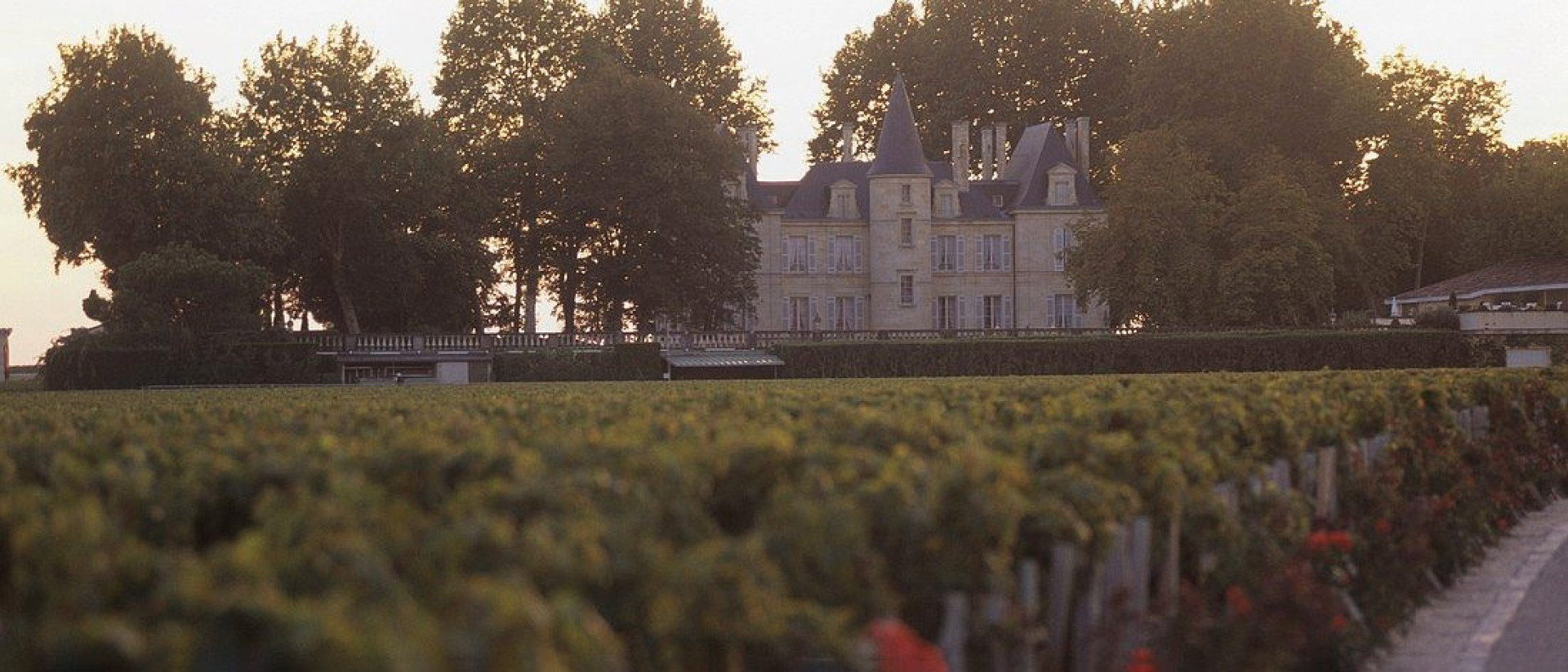 Producer profile
Annual Production (Grand Vin)
Deuxièmes Crus (Second Growths)
The vineyards of Pichon Lalande mainly lie in Pauillac, but some spill into Saint-Julien. Up until 1959 some vintages were labelled Pauillac AOC, some Saint-Julien AOC.

Next to Ducru-Beaucaillou and Leoville Las-Cases, Chateau Pichon Lalande is one of the most sought-after 'Super-Seconds'. These estates, regularly outclassing their Second-Growth siblings in quality and occasionally even showing signs of First-growth standard, are currently feeling the benefits of maturing buying behaviour in the Far East. As Asians and buyers in other expanding international markets move away from Lafite, Latour and other inflated Premier Crus, the Super-Second brands are picking up the slack and experiencing the steady, organic growth that comes with Chinese buyers turning their gaze onto labels that represent value. It is this 'investor value potential' that Robert Parker was highlighting when he named Pichon Lalande among his 'Magical 20' at a tasting of the 2009 vintage in Hong Kong during the latter part of 2011.
The interest generated by Mr Parker's flagging up of potent investment prospects has already begun to be felt, as has the investment made in the vineyards which has included soil mapping and geological surveys. This has allowed Pichon Lalande to create wines in post-2000 vintages that are on average 3 RPJ points better than those of the previous decade. Of course, credit must go to the stewardship the estate has had under the Rouzard family of the Champagne Louis Roederer firm. Frederic Rouzard, head of Roederer and President of Pichon Lalande, was made 10th place in The Drinks Business's Luxury Power 50 list of 2011 and knows a few things about fine wine branding. Sylvie Cazes, who was managing director here (as well as being president of the UGCB) until late 2012 also brought a lot of prestige to the estate. She is succeeded by Nicolas Glumineau, formerly of Chateau Montrose.
Voluptuous, feminine and silky are words frequently employed in describing the wine from Pichon Lalande wine, its character beautifully exhibiting the velvety properties of Merlot. Often softer and more approachable in its youth than that of other Medoc producers, it nonetheless ages well. In recent years, the 2009 vintage was one of the most highly scored by Robert Parker, winning a commendable 95-point score:
"A beautiful effort, the 2009 Pichon Lalande, a blend of 75% Cabernet Sauvignon, 20% Merlot and 5% Petit Verdot, possesses copious mocha, lead pencil, unsmoked, high class tobacco, black currant, forest floor and herbaceous characteristics. It is a deep purple-hued, charming, surprisingly open-knit Pauillac with wonderful freshness, a plump, fleshy mouthfeel, opulence and unctuosity, medium to full body and a well-delineated, luscious style. More elegant than its nearby neighbor, Pichon Longueville Baron, and not as massive in concentration and extract, it is one of the great Pichon Lalandes of the last twenty years."Robert Parker Jr. 95-points.
The first President of the Bordeaux Parliament, Jacques de Pichon Longueville, gave his name to the estate when he married the daughter of its founder. It remained in the family for almost 250 years, up until the time of the 1855 Classification when it was owned by Baron Joseph de Pichon Longueville. Upon his death the property was split between his two sons and three daughters equally, with the sons' portion becoming Pichon Baron. Of the daughters, Marie-Laure-Virginie, became most prominently involved in the estate and, married to the Count of Lalande, her name became attached. The Longuevilles held sway until 1925 when a shareholders committee, in which the Mailhe family had a majority stake, took control. Thus it was that full control eventually passed to May-Eliane Mailhe in 1978. She proved to be a fantastic owner- investing heavily, renovating and constantly travelling in an ambassadorial role. Growing older and lacking an heir, she sold the estate to Champagne firm Louis Roederer in 2007, whose Rouzaud family own a number of other estates Bernadotte, de Pez and Beausejour. All these estates are managed on behalf of the Rouzauds by Nicholas Glumineau as of late 2012.
An investment like no other
We make investing in fine wine as effortless as drinking it - combining human expertise, data-driven tech and a love for fine wine.



Wine from this producer: Pichon Lalande