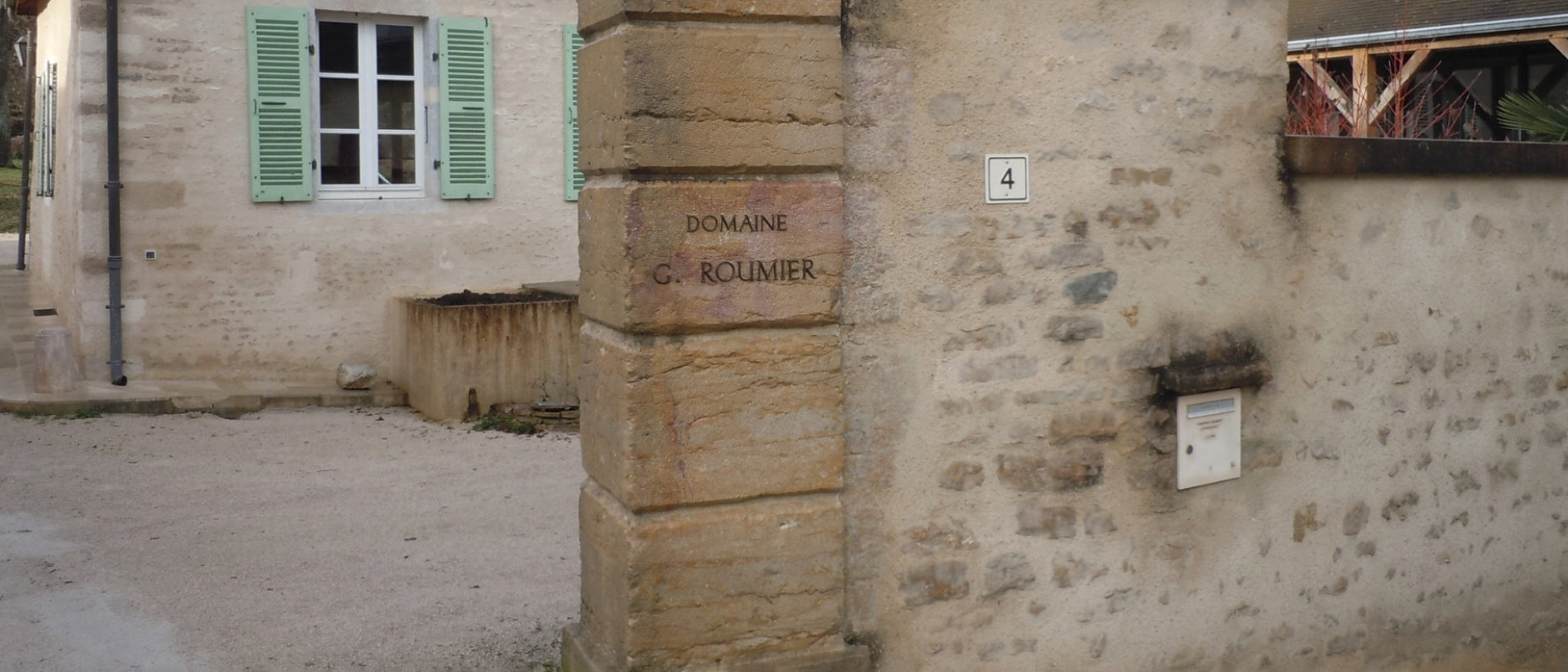 Producer profile
Annual Production (Grand Vin)
Despite its creation in 1924, it wasn't until 1984 that all of the domaine's wines were bottled on-site.

Domaine Roumier came into being in 1924 when Georges Roumier married local Chambolle-Musigny girl Geneviève Quanquin. As was customary at the time, along with her hand in marriage she bought with her a dowry, in the form of vineyards.
The domaine was relatively small then, so Georges filled his time as vineyard manager for the Comte Georges de Vogue, but made great strides in ensuring Roumier's wines were eventually bottled on site, rather than being sent elsewhere.
Succession was complicated, as the couple had seven children – five of them boys – but during the 1950s the domaine was taken over by Jean-Marie, while the eldest son, Alain, took up his father's role at de Vogue.
Since 1982 the estate has been run by Jean-Marie's son Christophe, who studied oenology at Dijon University and has been largely responsible for propelling the wines to their current status, and over the years the estate has grown to include holdings in the finest of the Chambolle Premier Crus as well in the Grand Crus of Bonnes-Mares, Clos de Vougeot, Le Musigny and Corton-Charlemagne.
The domaine is best known for its Musigny and Bonnes Mares – each has enjoyed impressive scores from Parker, and stand-out vintages include the 2009 Bonnes Mares (98+) and the 2015 Musigny (99-100). As such, these wines are in high demand, and getting hold of them isn't easy. Prices, of course, reflect this.
However, the savvy investor can expect to see good returns on these wines. Prices of Musigny almost tripled between 2007 and 2014, and you can now expect to pay at least £8,000 per bottle for the best vintages. The Bonnes Mares, curiously, sells for quite a lot less, despite still offering fantastic quality, high critics scores and steady value growth. Average prices for this remain under £1,500 per bottle – and as low as £800 for some of the weaker vintages – but they're sure to grow.
White wine fans would also do well to look at the domaine's Corton Charlemagne, which has scored consistently well with critics, has demonstrated steady value growth and represents an excellent expression of the Corton Charlemagne terroir among a portfolio of excellent reds.
Domaine Georges Roumier Bonnes Mares
The product of two exceptional terroirs, this Pinot Noir offers a unique combination of flavours, including black fruit, spices, white flowers and pepper. The end result is a wonderfully smooth and strong wine, bursting with minerality.
Domaine Georges Roumier Musigny
Aromatic and bursting with soft berry fruit flavours and touches of citrus, this acclaimed Musigny is wide and long on the palate with soft, velvety tannins. The estate recommends cellaring for 5-10 years before enjoying.
Domaine Georges Roumier Corton Charlemagne
While best known for its rich reds, Roumier's Cortin Charlemagne has performed solidly with critics, and is notable for its complex bouquet of dried apricot, acacia flowers and honey. Structured and with good acidity, this white requires at least five years of aging for optimal tasting.
Domaine Georges Roumier Charmes Chambertin
Velvety and silky, the Charmes Chambertin is dominated by red fruits with a pleasant hint of liquorice, presented with a wonderful voluminous 'lightness' in the mouth.
Domaine Georges Roumier Ruchottes Chambertin
A lively and energetic Pinot Noir boasting vibrant aromas of red fruit, spices and aniseed notes, including fennel anise and liquorice, the Grand Cru Ruchottes Chambertin offers a long finish with impressive minerality.
An investment like no other
We make investing in fine wine as effortless as drinking it - combining human expertise, data-driven tech and a love for fine wine.