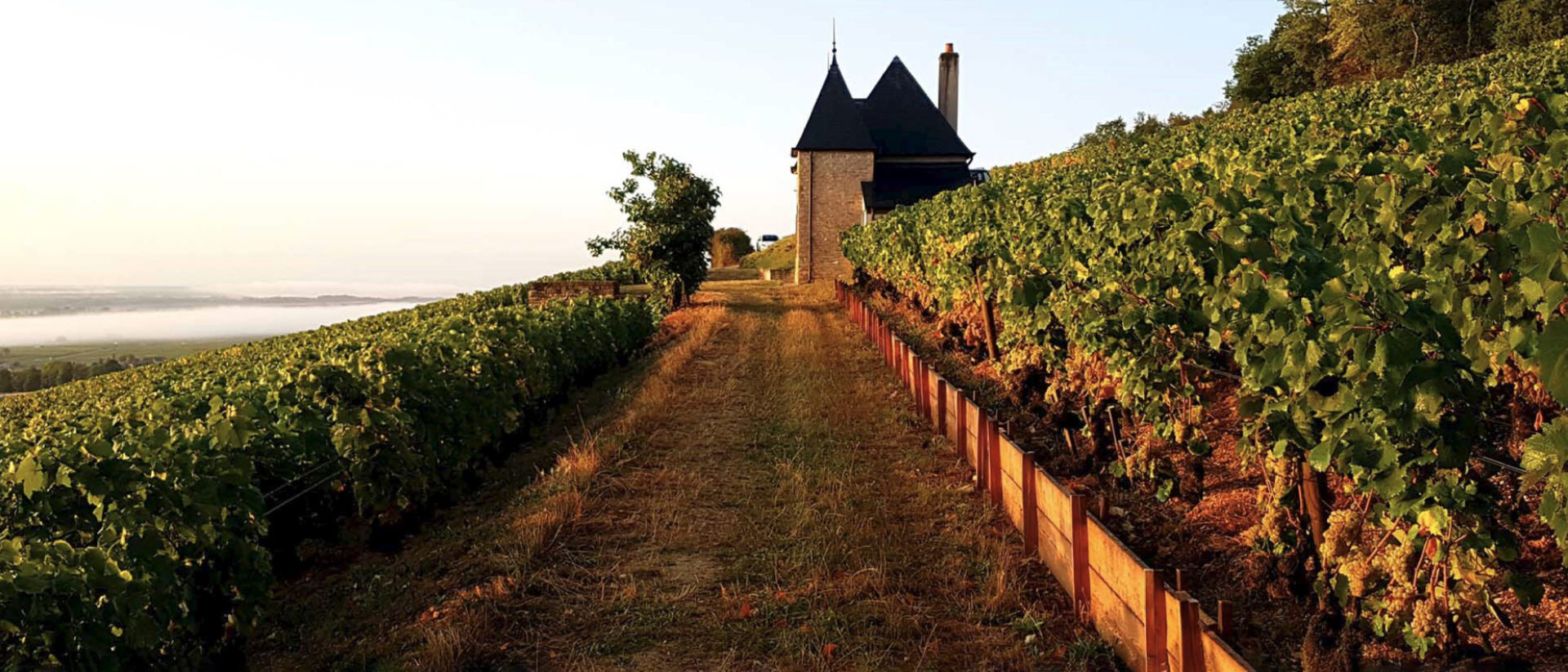 Producer profile
Annual Production (Grand Vin)
Ponsot's wines are barrelled in wood at least a decade old.

Innovation is the name of the game for Domaine Ponsot, which has a rich history of originality and boundary-pushing. Founded in 1872 by William Ponsot, the estate was passed to his nephew Hippolyte Ponsot in 1926, and at the time included holdings in Clos des Monts Luisants and Clos de la Roche, planted with Aligote which was unusual for a time when most white wine production in Burgundy leant towards the more economically-viable Chardonnay grape.
The domaine began estate bottling in 1934 – another rarity for the time and something only a handful of domains did prior to the Second World War. Ponsot's wines started selling in the US, with the first labels hand-stamped and signed by Hippolyte himself.
Hippolyte retired in 1957, passing the estate to his son, Jean-Marie Ponsot, who began working with several new parcels of land in Chambolle-Musigny, Chambertin and Latricieres-Chambertin under a metayage agreement. The estate expanded further in 1972 after Jean-Marie's wife inherited vines in Gevrey.
In 1981, Jean-Marie's son Laurent began working at the estate, and played a key role in the expansion of the domaine's metayage agreements, which saw Griotte Chambertin, Clos St Denis and Chambolle Les Charmes added to the mix.
Laurent manages the estate to this day, taking an organic and biodynamic approach to the making of Ponsot's wines, which are extremely well regarded the world over. So much so, in fact, that the Ponsot brand was at the centre of the Rudy Kurniawan counterfeit wine scandal, where Laurent himself – who takes an active interest in tracking down fraudsters – flew to the US to ensure the counterfeit lots were pulled.
With top wines from this region continuing to outperform some of the best Bordeaux, it's little surprise collectors are keen to add Burgundies to their portfolios and Ponsot – one of the best performing labels in recent years – is a popular choice, boasting consistently strong critic scores and displaying excellent auction performance.
At a Bonhams auction in December 2013, six bottles of the Clos de la Roche 1964 sold for £4,700 against a high estimate of just £350. Then in January 2014, a Hart Davis Hart auction saw six magnums of the 1985 go for an astonishing $71,700 – nearly double the high estimate of $45,000. The equivalent 9-litre price of the current vintage, the 2011 Clos de la Roche, sits at £3,400, representing a potential 1100% increase in value (perhaps more, given the most recent vintage's even higher critic score).
Most recently, the second part of Sotheby's Jerry Perenchio auction saw a full case of 1985 Clos de la Roche Cuvee Vieilles Vignes realise $123,000.
With the general strength of the category, Ponsot's reliable track record and greater interest from burgeoning markets, it seems like a sure bet.
Clos de la Roche vieilles vignes Grand Cru
Domaine Ponsot is the largest landholder in Clos de la Roche, holding three of the original four hectares of the original area (although it has since been expanded to 13.4 hecatres). The jewel in the Ponsot crown, this Pinot Noir offers a round, sweet and aromatic flavour, and great richness without heaviness
Clos St Denis vieilles vignes Grand Cru
Labelled simply as 'Tres Vielles Vignes' since the 2006 vintage, this Grand Cru has an intense, broody bouquet with intense berry and mineral scents, and has consistently received strong reviews from critic Robert Parker.
Chambertin Grand Cru
Made from the grapes of just nine rows of vines across 0.2 hectares, the Chambertin Grand Cru is a lively, energetic Pinot Noir, widely regarded to age exceptionally well.
Chapelle Chambertin Grand Cru
Another high scoring Pinot Noir, the Chapelle Chambertin – made from grapes on a vineyard less than one hectare in size – offers fantastic structure, floral and earth scents, and a wonderfully long finish. The 1999 vintage is particularly acclaimed.
Griotte Chambertin Grand Cru
Not the hallmark of Ponsot, but a strong Pinot Noir that nonetheless shows notable intensity and ripeness. Allow to age for at least a decade before enjoying.
Morey St Denis 1er Cru Clos des Monts Luisants
Domaine Ponsot produces an impressively large collection of wines – the Grand Crus are mentioned here, of course. But this Cru is worthy of special mention in that it's currently the only 1er Cru Aligote produced in Burgundy. A proprietary blend dry white which enjoys accolade from many critics, this wine offers a fresh, juicy bouquet and a soft vanilla counterpoint.
An investment like no other
We make investing in fine wine as effortless as drinking it - combining human expertise, data-driven tech and a love for fine wine.