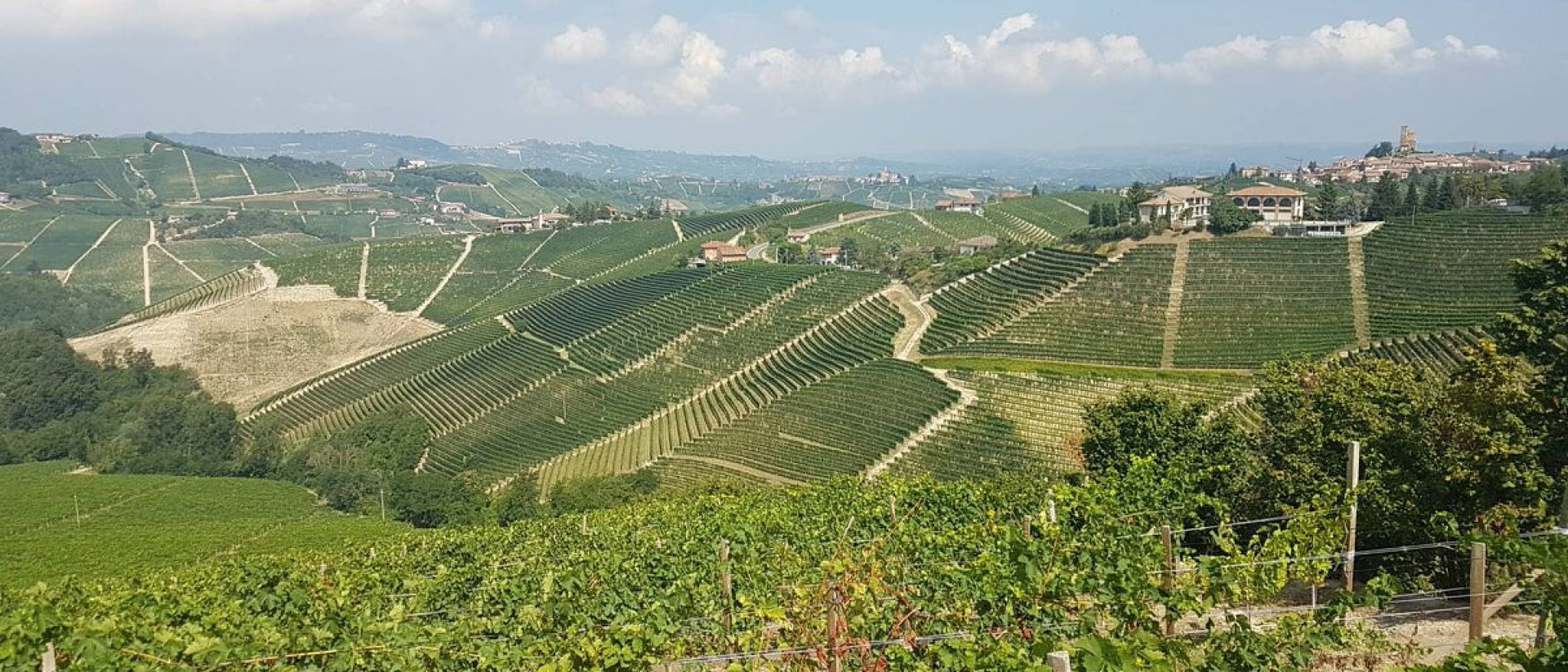 Producer profile
Annual Production (Grand Vin)
While the estate's Riservas are referred to as 'red label', the label has never been a true red, varying between a maroon to a reddish-brown.

Consistently billed as one of the greatest winemakers in the world, Bruno Giacosa is the third generation to produce wine at the family estate, founded in 1871. Giacosa, having left school aged 15 during the First World War, has spent his life perfecting his craft.
Initially producing wine made only from purchased fruits from select vineyards, Giacosa was considered one of the top three most significant wine producers of Barbaresco during the 1960s. But while many producers are content to focus on either Barbarescos on Barolos, Giacosa has been creating a steady stream of impressive wines from both zones for nearly half a century.
While he continued to make a variety of wines from purchased grapes under the 'Casa Vinicola Bruno Giacosa' name, in 1982 Giacosa bought the Falletto vineyard in Serralunga, and began producing single-vineyard bottles under the 'Azienda Agricola Falletto di Bruno Giacosa' label.
Regardless of the wine in question, Crus are only bottled during better vintages and given the iconic red Giacosa label, yet a typical white label release is still widely-regarded to offer soaring quality. If a wine does not meet Giacosa's exacting standards, he either declassifies it, selling it as a simple nebbiolo, or does not bottle it at all.
Yet despite his perfectionism, Giacosa is extremely modest, preferring to let his wine do the talking, and despite suffering a stroke in 2006 Giacosa remained at the helm of his legendary estate until he sadly died in January 2018.
His daughters, Bruna and Marina, who have aided in running the estate for years, are now taking full charge.
There's a reason why Bruno Giacosa's wines – among the most expensive in Italy – are so commonly counterfeited: they're in high demand and relatively short supply. An annual production of 400,000 bottles across a large portfolio of wines – wines made by a legendary winemaker, that is – doesn't go far.
Giacosa is stringent about which wines are given the honour of the Riserva red label, and that shows across critic scores and investment data. While all of the estate's wines have enjoyed growth in value over the last five years, a comparison between standard vintages and Riservas really does highlight where the strongest potential resides.
The 2004 Barbaresco Rabja, for example, which scored an impressive 97 points from Parker, hovers around 50% lower on value charts compared to its Barbaresco Asili Riserva counterpart from the same year, which scored just one point more. The same is true of the 2007 Asili vintage and its accompanying 2007 Riserva release.
Nonetheless, Giacosa's wines offer quality and potential across the board, regardless of the sought-after red label. The estate entered the Live-ex Fine Wine Power 100 for the first time in 2013, and at a solid 40th place at that.
Barbaresco Asili D.O.C.G.
A garnet red colour with delicate orange reflections, this wine boasts a fine and complex bouquet with violet and wild berry notes, and a full, velvety and harmonious flavour. The best vintages are declared 'Riserva' on the label.
Barolo Falletto D.O.C.G.
With a full and velvety mouthfeel, this garnet red wine boasts an ample and complex bouquet with notes recalling truffle and liquorice.
Barolo Le Rocche del Falletto D.O.C.G.
With an ample, complex and elegant bouquet and notes of rose, ripe fruit, truffle and spices, this full and velvety wine boasts a truly aristocratic personality and in the best vintages bears 'Riserva' on the label.
An investment like no other
We make investing in fine wine as effortless as drinking it - combining human expertise, data-driven tech and a love for fine wine.