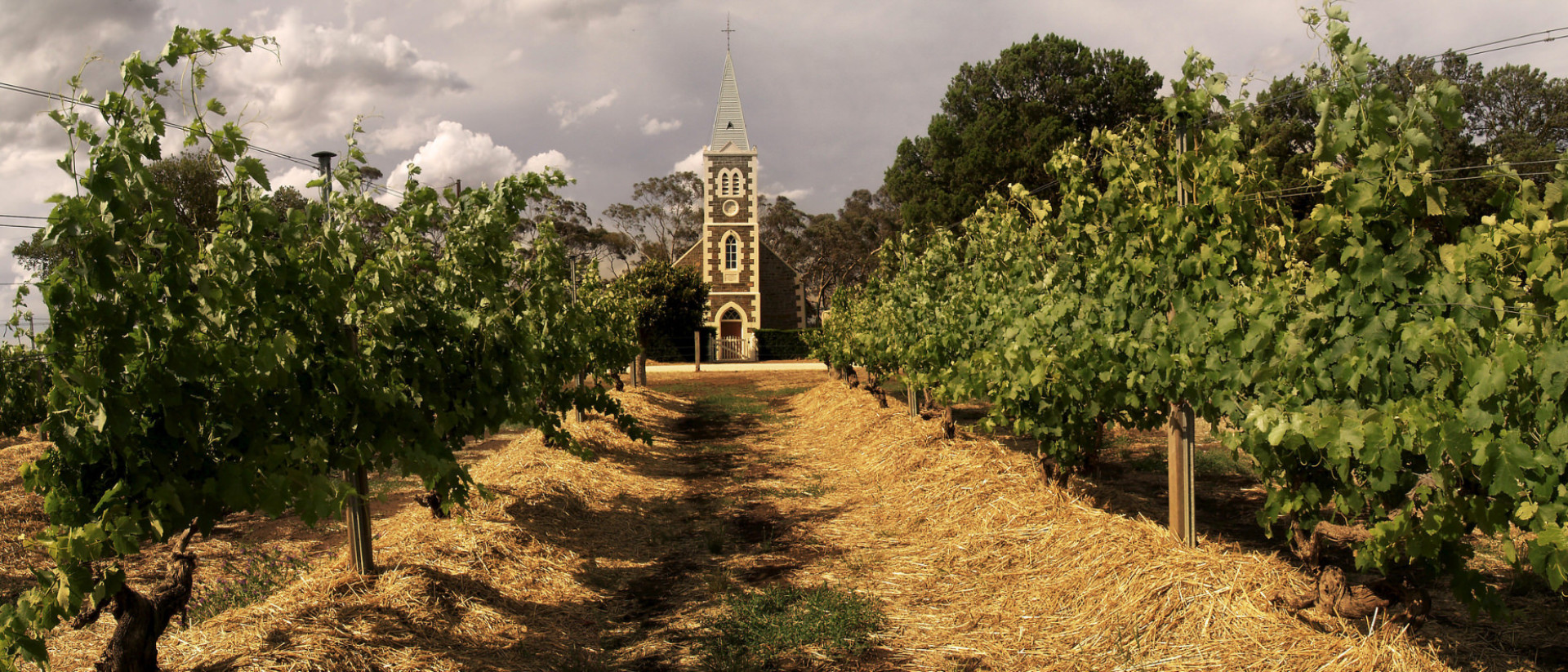 Producer profile
Annual Production (Grand Vin)
Hill of Grace is named for the German village of Gnadenberg to remind Silesian settlers of their homeland – there's no actual hill at the Hill of Grace vineyard.

The Henschke family have been making wine in the Eden Valley since 1862, when Johann Christian Henschke – one of the many Silesians who had fled their homelands in search of religious freedom – first planted a small vineyard on his diverse farmland in 1862.
Initially intended for consumption by family and friends, the wine received considerable praise, and in 1868 the estate made its first commercial release, believed to be Riesling and Shiraz.
Subsequent generations of the family have built upon the Henschke name – perhaps most notably by Paul Gottard Henscke, who in 1891 purchased what has come to be Australia's most famous vineyard, Hill of Grace. It wasn't until the arrival of fourth-generation Cyril Henscke, however, that the value of this jewel was fully realised. Pioneering varietal and single-vineyard wines at a time when blended and fortified wines were de rigueur, Cyril created Hill of Grace and Mount Edelstone in the 1950s – wines which have since garnered global acclaim.
Today, the estate is overseen by Stephen Henschke and his wife Prue, winemaker and viticulturist respectively. Armed with a multitude of awards, the pair continues to produce the highly-sought after Hill of Grace and Mount Edelstone, as well as a variety of other wines displaying characteristics only found in wine made by those willing to embrace new styles and techniques.
In 2009, the estate was asked to join the prestigious group Australia's First Families of Wine – a collective of 12 multi-generational family-owned wine properties that showcase the quality and diversity of Australian wine.
All of Henschke's wines perform well with critics, but it's Hill of Grace that's the undeniable stand-out, having won numerous awards, commanding some of the highest prices in Australia and consistently nudging into the high 90s territories.
It was thanks largely to the continued success of, and demand for, this wine that the estate swept into the Liv-ex Power 100 Index for the first time in 2014, coming in at joint 54th place and one of just two Australian winemakers in the chart – the other being Penfolds at 17th place, whose iconic Grange wine costs less than its Hill of Grace equivalent across the board, bar the 100 point scoring 2008 vintage.
The 2012, with its outstanding 99 point score from The Wine Advocate, has already managed to realise over 42% growth within its first year in the market, and the 2009 remains an appealing prospect with 97+ points and a benchmark over 33% below.
A more accessible avenue into the Henschke legacy is Mount Edelstone. Despite some fluctuations prices have remained largely steady, although in this instance it seems age trumps critic scores – recent releases (barring 2014) have been nearly as highly acclaimed as its big brother, however release prices have also steadily risen. In this instance, collectors look beyond the short term to have their eyes on the inevitable value good cellaring will bring.
Hill of Grace
The Hill of Grace vineyard was already 100 years old when this Shiraz-based wine was first created in 1958. Commanding some of Australia's highest prices for bottled wine, this is an exceptional expression of the surrounding lands, offering a complex, finely wrought and lengthy mesh of dark fruits and rich spices, with a deep, rich palate and long, velvety finish.
Mount Edelstone
Henschke's second-most renowned wine, Mount Edelstone – the younger sibling of Hill of Grace – is a wonderful Shiraz made from 100-year-old vines, and boasts an incredibly fragrant bouquet of juicy fruit. A rich, complex and concentrated palate reveals spice and herb nuances, and a textured layers give way to a long, fine finish.
Hill of Roses
Made from a small patch of 25 year old vines, considered far too young for inclusion in Hill of Grace, this 'second wine' is along the same principles as Alter Ego de Palmer, representing the same terroir, expertise and practice as the grand vin, but at a lower price.
Initial scores are conservative, but this is one to watch.
An investment like no other
We make investing in fine wine as effortless as drinking it - combining human expertise, data-driven tech and a love for fine wine.