Forget images of rolling vineyards and sun-dappled grapes, these wine labels paint an altogether more ghoulish picture of the wicked wines within – perfect for more grown-up Halloween festivities.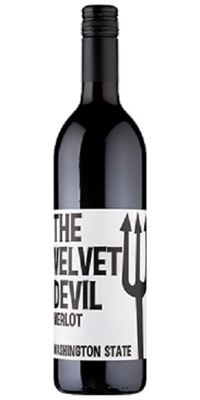 1) 'The Velvet Devil
Charles SmithThis Washington State Merlot makes for easy drinking at any time of the year, but its pitchfork detail and blood-red composition of cherry, black plum and trick-or-treat-friendly cocoa makes it particularly suited to Halloween.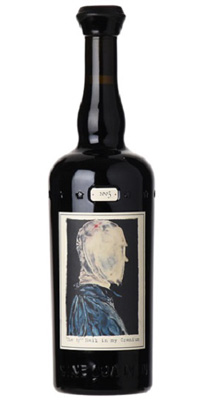 2) 'The 17th Nail in My Cranium', Sine Qua Non
With a label as freaky as the wine is beautiful, Sine Qua Non's 17th Nail in My Cranium is a disturbingly delectable way to push the creepy boat out. A haunting Syrah with a splash of Viognier, this one is also held in high acclaim by Robert Parker.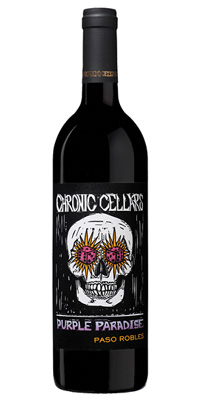 3) 'Purple Paradise', Chronic Cellars
Adorned with a ghoulish design that leans heavily into Mexico's Day of the Dead celebrations, this Zinfandel-dominated blend boasts black cherry and strawberry-driven fruit medleys, making it a versatile choice for any kind of Halloween party.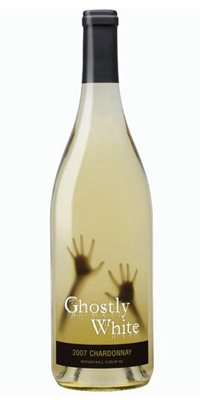 4) 'Ghostly White', Elk Creek Vineyards
Red wine might be the obvious choice when it comes to gory Halloween celebrations, but the whites are just as important when it comes to matters of the supernatural. Elk's Creek Ghostly White Chardonnay is packed full of crisp aromas and fruity notes of citrus, apricot and melon, and the bottle is certainly a heart-stopping sight to behold.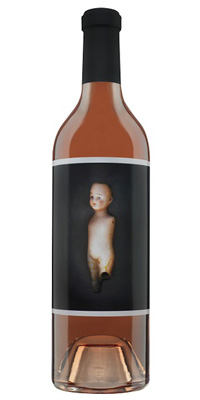 5) 'China Doll' Rose, Orin Swift
Another creepy label for fans of all-things twisted, this vibrant blend of Grenache and Syrah is created by Orin Swift, known for its eclectic labels rooted in history and archaeology. This particular design takes on an altogether creepier vibe, though, harking back to any number of horror movies starring evil dolls hell-bent on causing macabre mayhem.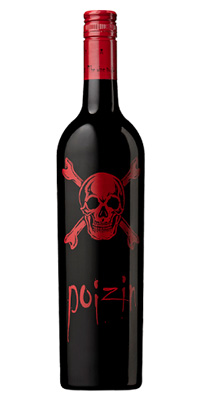 6) 'Poizin Reserve', Armida
Dubbed the "wine to die for", Armida's deadly-looking Dry Creek Valley Zinfandel is just made for Halloween. It pairs especially well with chocolate, should you be tempted to dip into the kids' candy haul, and if ordered from Armida directly comes with a creaky coffin wine box and dripping blood red wax seal.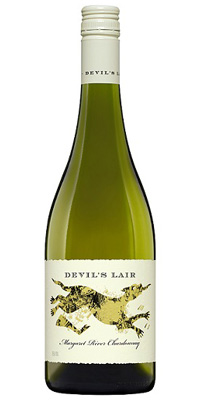 7) 'Margaret River Chardonnay', Devil's Lair
This wine label might not seem that scary at first glance, but wait until you hear the story behind it. Back in the 1970s archaeologists found an eerie cave in a forest near Margaret River containing evidence of human life dating back 50,000 years. What made their discovery particularly creepy is that at the same site they discovered the remains of a Tasmanian tiger. This was already odd, given that the island of Tasmania lies around 4,000 miles away, but making it even creepier was the mysterious remains of an entirely unexplained fifth leg, lying next to the tiger, as depicted on the bottle of this crisp Chardonnay.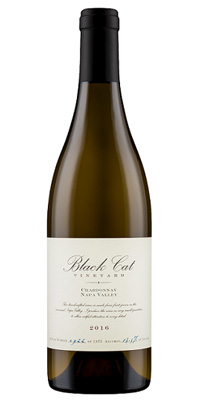 8) Black Cat Vineyard, Black Cat
Nothing says 'Halloween' quite like the image of a black cat, so any one of the several offerings from Napa's boutique Black Cat Vineyard will go down a treat at whatever kind of ghoulish gathering you have planned. Pictured here is the vineyard's zesty Chardonnay, or you might go for one of its red varietals – the Howell Mountain Cabernet is a particularly powerful wine with rich, dense fruit flavours.