28 February 2022
Brunello di Montalcino: Small region, big potential
Check out the offer in the client portal
Cooler sites performed best in 2017 while stunning 2016 Riserva releases contain several new icons
The small Brunello di Montalcino wine region represents one of the more intriguing areas of Italian fine wine and could play a bigger role in the growing Italian wine investment market. Partly due to the region's small size and the rarity of its wonderful reds, many of the top names don't have the global name recognition of their leading Super Tuscan counterparts. But Italian wine experts will know this DOCG region has been making some of the finest, longest-lived expressions of Tuscany's native grape, Sangiovese, for centuries.
Brunello di Montalcino ageing requirements

Quality, scarcity, long lifespans – Brunello di Montalcino wines also form great investment wines. Two sets of Brunello di Montalcino wines are hitting the market early this year - the 2017 Brunello di Montalcino Annata (vintage) and the 2016 Riservas in line with the DOCG's ageing requirement. Here, we provide a profile of the two vintages and look at their investment potential.
2017 Brunello di Montalcino
Where some see a challenge, we see opportunity. The 2017 vintage in Brunello proved a difficult one for many producers. A hot, dry summer thickened grape skins, which increases tannins, and boosted sugar levels, pressuring growers to pick earlier. As a whole, 2017 does not equal the back-to-back standout 2015 and 2016 vintages in the region.
However, a region as renowned as Montalcino should never be written off entirely; seasoned Italian wine collectors will know top producers can still emerge with stunning wines. These top 2017s could hold long-term appreciation potential as demand gets more concentrated with other wines from the vintage destined for earlier consumption.
We think this is especially true in a growing region such as Italy, which has seen larger trade shares in recent years (over 15% in 2020 and 2021 compared to 8.8% in 2019, according to Liv-ex data). As Italian wines continue to gain prominence, we expect more fine wine buyers to look deeper at individual wines rather than pass judgement about the vintage as a whole.
And make no mistake, many producers did succeed in creating top quality wines amid the challenging 2017 vintage.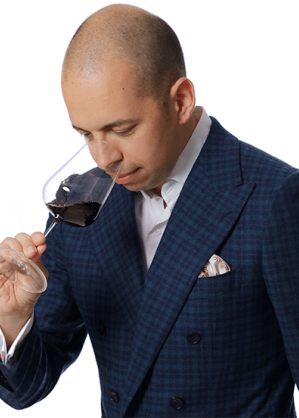 I love 2017s; they are so enjoyable and fresh and easy to drink I could crush a bottle one after the other.
Andrea Marino, Cult Wines' Senior Fine Wine Buyer
Although I must say that experienced vintners worked hard to achieve elegance, and the results are impressive, despite the many challenges.
Monica Larner, Wine Advocate
Then there's the best of them, the wines that transcend everything that we've learned about the 2017 vintage, from producers who, through a combination of terroir and expertise, have created some of the most beautiful exotic beasts I've ever seen in Montalcino.
Eric Guido, Vinous
Who performed best in 2017?
There is no firm rule of which producers performed the best in 2017. Brunello wines are often blends from across the region, allowing the winemakers discretion on where to source the grapes in each vintage. However, many of the more northern sites delivered quality results as altitude and north-facing slopes moderated the hot temperatures.


Vintages like 2017 should also increase attention on the Montosoli Hill, widely regarded as the Brunello answer to a 'grand cru' site. Situated in the north of the region, the hillside vineyards here benefit from both the cooling effect of altitude as well as unique mineral-rich soils.
As mentioned, blending the best grapes from different sites remains the tradition in Montalcino but some producers bottle Montosoli-specific wines, including La Regnaie and Altesino. All of the vineyards of the family-run Baricci estate lie on Montosoli.
2016 Brunello di Montalcino Riserva
Unlike the mixed 2017 vintage, the 2016 vintage offers widespread excellence and investment potential, in our view. The Wine Advocate handed the 2016 vintage a 98-point score, the highest in Brunello di Montalcino since 2010, outpacing the sought-after 97-point 2015. Prices for many of these 2015 Riservas are already well above where they were early last year. For example, the Conti Constanti Brunello di Montalcino Riserva (95pts, Vinous) was trading 36% higher at the beginning of February 2022 versus the same time in 2021. Canalicchio di Sopra's fantastic 2015 Riserva (98pts, Vinous) was up 37.5%, according to Liv-ex data.
Now, the 2016 Riservas offer another chance to get hold of a fantastic vintage. They also could be the only new Riservas released until 2024 as most (if not all) producers aren't expected to release 2017 vintage Riservas next year. The combination of a benchmark vintage alongside scarcity bodes well for their investment outlook.
Here, we profile a handful of our favourite producers to target for the 2017 Annatas and/or the 2016 Riserva new releases.
"One of the icons of the appellation," according to Wine Advocate's Monica Larner. We wholeheartedly agree.
Giuseppe Mori and his son Alessandro have built this small estate into one of the finest in the region by sticking closely to tradition and minimalist winemaking styles. Sitting just north of the Montalcino village, Il Marraneto's six hectares of vineyards also benefit from the cooling effects of altitude as they lie on the side of the Montosoli hill. Consequently, the wines exhibit freshness and energy even during hot, dry years like 2017.
Il Marroneto Brunello di Montalcino Madonna delle Grazie 2017

Wine Advocate: 98pts (top-rated 2017)
Vinous: 96pts (top-rated 2017)
Performance: 147.5% (average all-vintage five-year return, Wine Searcher)
The top scoring 2017 Brunello by both Wine Advocate and Vinous, this wine is considered the estate's 'grand cru,' made from grapes selected from a site around the Madonna delle Grazie church. Past vintages have posted some of the more impressive growth figures in recent years.

Il Marroneto Brunello di Montalcino 2017

Wine Advocate: 95pts
Vinous: 93pts
Performance: 30.8% (average all-vintage five-year return, Wine Searcher)
Il Marroneto's 'classic' Brunello also benefits from excellent terroir that produced an incredibly silky 2017 wine that managed to balance exotic ripeness with elegance.
Le Ragnaie's reputation has soared in the two short decades since Riccardo and Jennifer Campinoti purchased some of Brunello di Montalcino's finest terroirs. With some of the highest altitudes in the DOCG (550m altitude), Le Ragnaie can excel during the hot vintages. Le Ragnaie does not produce Riserva wines, instead focussing on a range of exciting Brunello di Montalcino expressions.
Le Ragnaie Casanovina Montosoli 2017

Wine Advocate: 95pts
Vinous: 93+pts
Performance: N/A
Just the third ever release of the single-vineyard cru from the Montosoli hill. Small quantities and a growing awareness of the Montosoli site underpin this wine's performance potential.

Le Ragnaie Brunello di Montalcino Passo del Lume Spento 2017


Wine Advocate: 96+pts "one of the stars (of the vintage)"
Vinous: 92pts
Performance: N/A
The first Passo del Lume Spento to fall under the Brunello di Montalcino DOCG appellation after regulations were expanded in 2016 to include vineyards above 600m. Le Ragnaie's Passo del Lume Spento vineyard sits at 621m and could be the highest site in the whole of Brunello di Montalcino. Consequently, this 2017 wine is unique, vibrant and one of the best of the vintage.

Le Ragnaie Brunello di Montalcino Ragnaie V. V. 2017

Wine Advocate: 95pts
Vinous: 92pts
Performance: 56.1% (average all-vintage five-year return, Wine Searcher)
Le Ragnaie's expression of the DOCG's old vines is regularly among the better scored Brunello wines.

Le Ragnaie Brunello di Montalcino 2017

Wine Advocate: 94pts
Vinous: 89pts
Performance: 13.6% (average all-vintage five-year return, Wine Searcher)
Le Ragnaie's 'core' Brunello is a consistently excellent expression of the estate's identity of delicacy and elegance derived from its high-altitude sites. The price points remain accessible compared to the quality, meaning this represents a low-risk opportunity for a producer on the rise.
Poggio di Sotto wines quickly attained 'cult' status due to its founder Piero Palmucci's uncompromising approach to quality, including finding steep-sloped vineyards that benefit from 200-400m altitude and cooling effects from the Orcia River nearby.
The winery changed hands in 2012 when Maria Iris and Claudio Tipa, owners of the esteemed Grattamacco winery in Bolgheri, took the reins. They've maintained this obsession with quality, including keeping the team and methods largely unchanged.
Poggio di Sotto Brunello di Montalcino 2017

Wine Advocate: 97pts "impossibly graceful"
Vinous: 95pts
Performance: 41.0% (average all-vintage five-year return, Wine Searcher)
The second and third highest-rated 2017 Brunello by Wine Advocate and Vinous, respectively. The 2017 is not a typical young Poggio di Sotto but pulls off an exciting, harmonious expression of the hot vintage.

Poggio di Sotto Brunello di Montalcino Riserva 2016

Wine Advocate: 100pts
Vinous: 97pts
Performance: 24.2% (average all-vintage five-year return, Wine Searcher)
The perfect 100-point says it all – an amazing wine from the benchmark 2016 vintage. With no Riservas coming in 2017, this wine holds considerable performance potential.
This is an exciting year for Biondi-Santi fans. The iconic Brunello estate typically releases its wines a year later than the rest of Brunello di Montalcino, preferring to age them longer in the winery. Therefore, the wines hitting the market this year – the 2016 Annata and 2015 Riserva – both hail from standout benchmark vintages in the region.
These wines will go down as the last vintages grown under the ownership of the Biondi-Santi family, adding to their collectability. In 2016, the family sold a majority stake to Christopher Descours, owner of Charles Heidsieck and Piper-Heidsieck, Rare Champagne and Château la Verrerie.
Biondi-Santi Brunello di Montalcino 2016

Wine Advocate: 97+pts
Vinous: N/A
Performance: 40.4% (average all-vintage five-year return, Wine Searcher)
The 2016 Biondi-Santi encapsulates everything that is great about the 2016 vintage.

Biondi-Santi Brunello di Montalcino Riserva 2015

Wine Advocate: 98+pts (top rated 2015 Riserva)
Vinous: 97pts (second highest rated 2015 Riserva)
Performance: -1.8%

(average all-vintage five-year return, Wine Searcher)

Top scores, a great vintage, huge ageing potential and an iconic collectible wine mean this 2015 Riserva should become one of the most cherished Brunello Riservas in recent memory.
* Past performance is not indicative of future success; the performance was calculated in GBP and will vary in other currencies. Any investment involves risk of partial or full loss of capital. The Cult Wine Investment Performance is a hypothetical tool. The results depicted here are not based on actual trading and do not account for the annual management fees that may be charged to a Cult Wines customer which ranges from 2.95% to 2.25% depending on the size of the portfolio, and there is no guarantee of similar performance with an investor's particular portfolio.