19 October 2023
Eerie elixirs: From top investment-grade wines to hauntingly fun finds for Halloween
As Halloween approaches, wine enthusiasts often seek bottles that not only complement the spooky season but also serve as potential investments. Whether you're looking to add a valuable bottle to your collection or seeking something fun for a ghoulish gathering, this curated list offers both premium and playful options.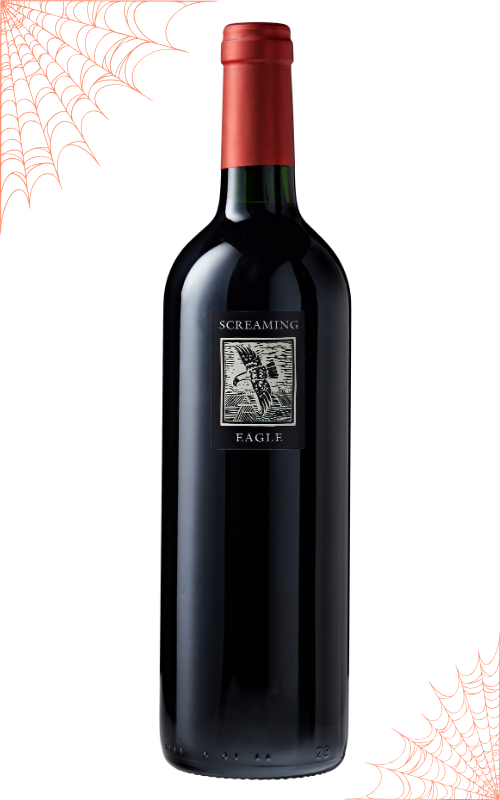 Screaming Eagle Cabernet Sauvignon
*Price: ~£3,303 p/75cl
One of Napa Valley's most iconic and sought-after wines.
Did you know?
Screaming Eagle is one of the original "cult" wines of Napa Valley, with bottles often fetching thousands of pounds due to its limited production and exceptional quality.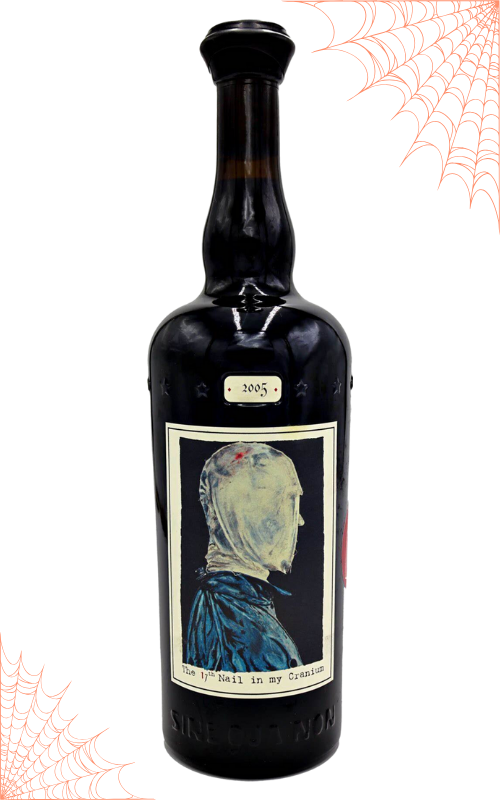 'The 17th Nail in My Cranium' by Sine Qua Non
*Price: ~£1,733 p/75cl
A captivating Syrah blend with a touch of Viognier, praised by Robert Parker.
Did you know?
Sine Qua Non, Latin for "without which not", is a boutique winery in California, producing limited-edition wines that often-become collectors' items.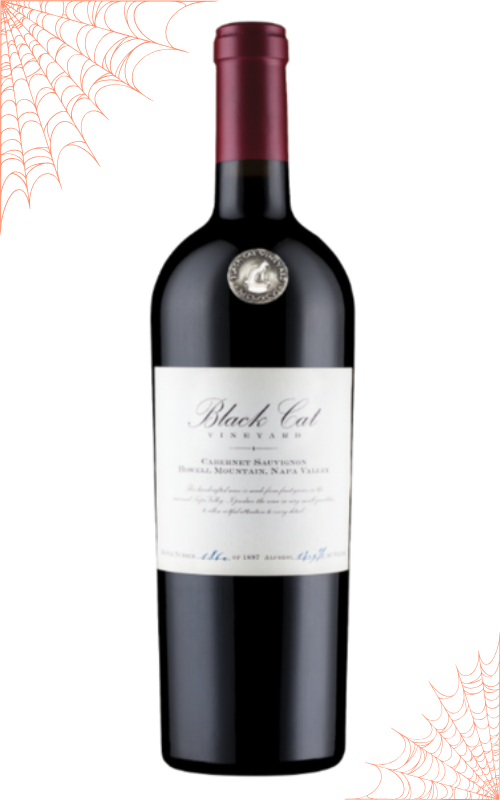 Black Cat Vineyard Cabernet Sauvignon
*Price: ~£109 p/75cl
Embodying the Halloween spirit, Black Cat Vineyard from Napa offers a range of wines. Their Howell Mountain Cabernet is a robust choice with deep fruit notes.
Did you know?
Black Cat Vineyard is so named because the owner, Tracey Reichow, has always had black cats. She believes they bring good luck, and each wine label features her own cats.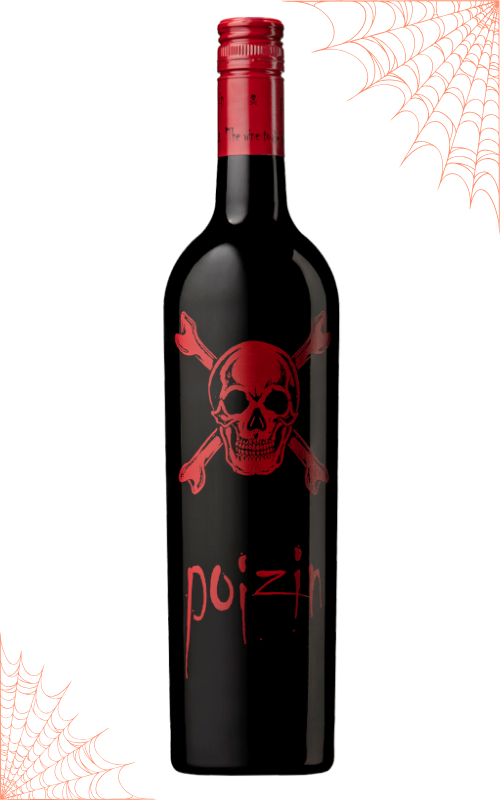 'Poizin Reserve' by Armida
*Price: ~£101 p/75cl
Termed the "wine to die for", this Dry Creek Valley Zinfandel is a Halloween must-have.
Did you know?
Armida Winery is a family-owned vineyard that emphasizes handcrafted wines, and their Poizin wine is often humorously referred to as "Zin to die for".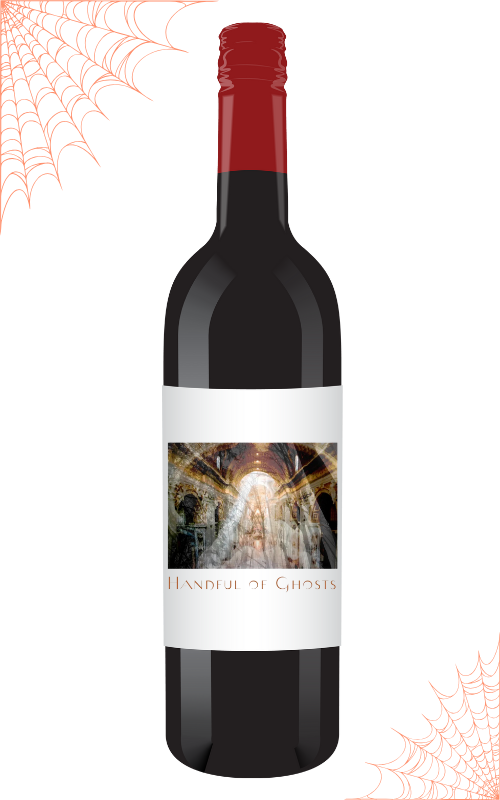 'Handful of Ghosts' by Sanguis
*Price: ~£53 p/75cl
A meticulously crafted wine, harvested in multiple picks to capture varied ripeness stages. Raised over 27 months in seasoned and stainless barrels, it exudes a velvety energy.
Did you know?
Sanguis, Latin for "blood", is a boutique winery in Santa Barbara, California, celebrated for its artisanal wines and evocative names that often draw from celestial or mythical themes.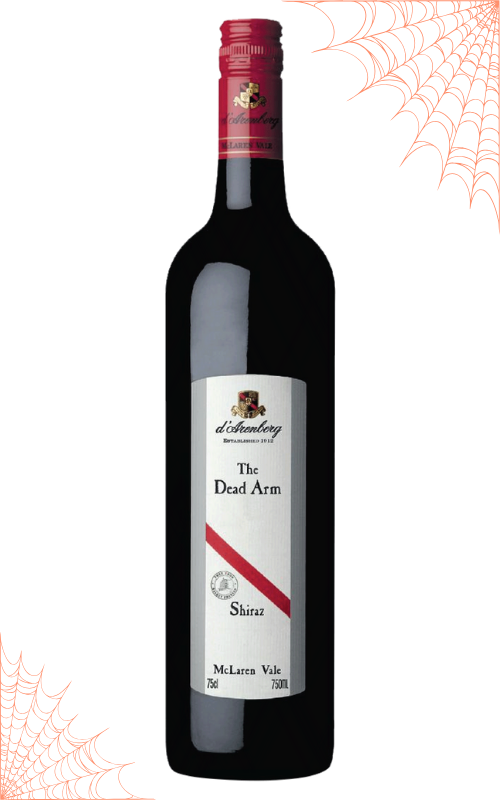 'The Dead Arm' by d'Arenberg
*Price: ~£43 p/75cl
An intense Shiraz from McLaren Vale, Australia, known for its aging potential.
Did you know?
The name "Dead Arm" refers to a vine disease that affects one half of the vine, reducing yield but increasing the quality of grapes from the unaffected side.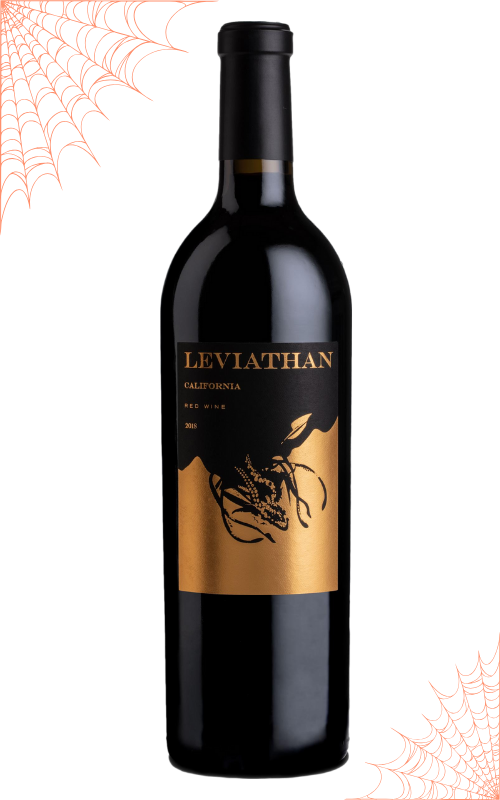 'Leviathan' by Andy Erickson
*Price: ~£33 p/75cl
A red blend from California, crafted by the former winemaker of Screaming Eagle.
Did you know?
The name "Leviathan" is inspired by the monstrous sea creature from biblical tales, reflecting the wine's deep, mysterious nature and powerful flavours.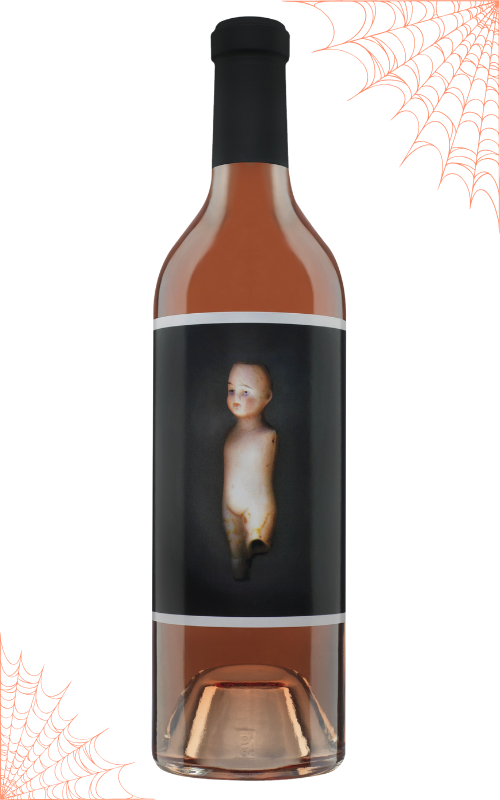 'China Doll' Rose by Orin Swift
*Price: ~£29 p/75cl
A blend of Grenache and Syrah, its label evokes horror films with menacing dolls.
Did you know?
Orin Swift's founder, Dave Phinney, has a unique approach to winemaking, often blending grapes from different regions to create distinct and memorable wines.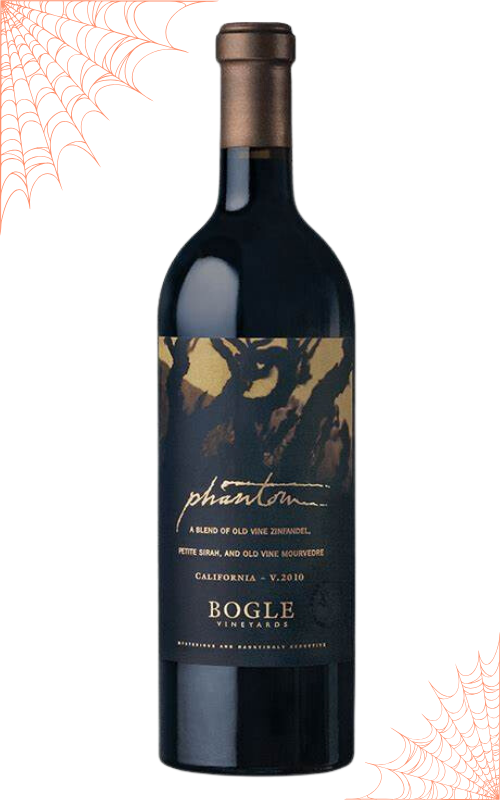 'Phantom' by Bogle Vineyards
*Price: ~£24 p/75cl
A blend of Zinfandel, Petite Sirah, and Mourvèdre, known for its rich, dark flavours.
Did you know?
Bogle Vineyards, located in California, has been family-owned for six generations and is known for producing high-quality wines that often punch above their price point.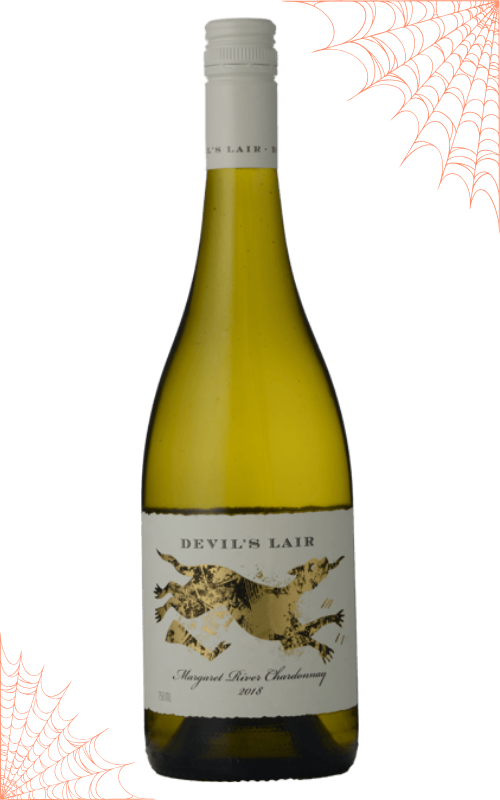 'Margaret River Chardonnay' by Devil's Lair
*Price: ~£22 p/75cl
The label might seem ordinary, but its backstory is chilling. Archaeologists found a cave near Margaret River with human evidence dating back 50,000 years and the remains of a Tasmanian tiger with an unexplained fifth leg.
Did you know?
Devil's Lair is named after the cave in Western Australia where the mysterious archaeological findings were made, making it one of the region's most intriguing wineries.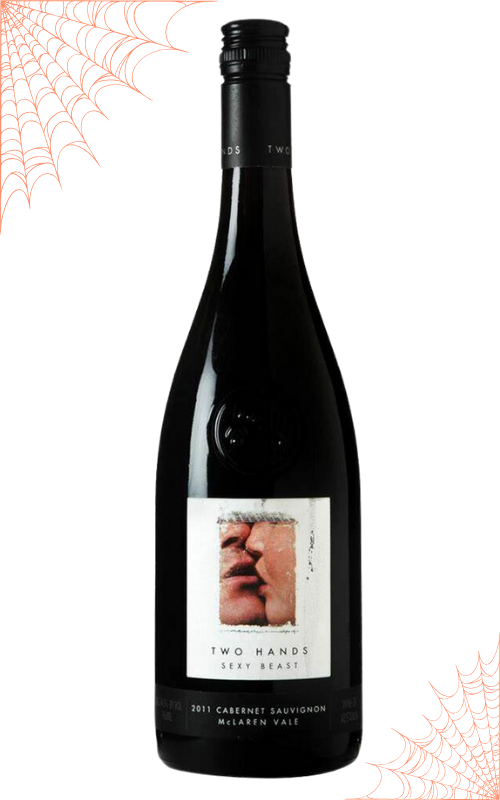 'Sexy Beast' by Two Hands Wines
*Price: ~£18 p/75cl
A deep and complex Cabernet Sauvignon from McLaren Vale, Australia, known for its robust character and velvety finish.
Did you know?
Two Hands Wines, established in 1999, has been consistently ranked among the top wineries in Australia and the world, with a focus on showcasing the regional diversity of Australian Shiraz.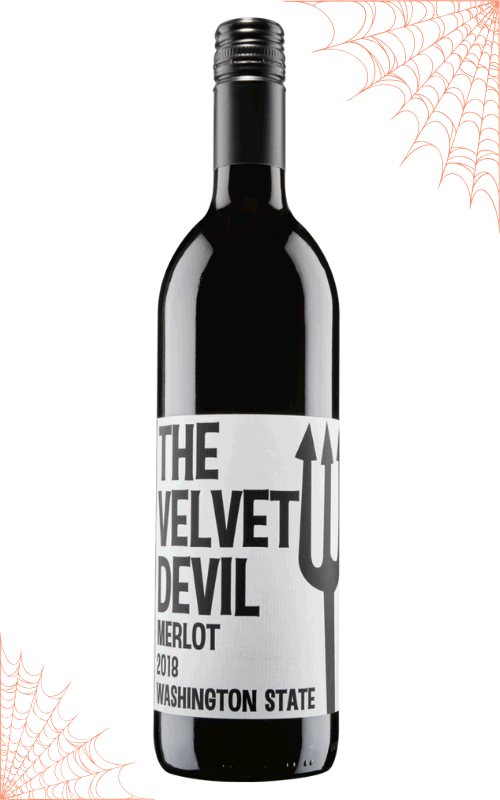 'The Velvet Devil' by Charles Smith
*Price: ~£15 p/75cl
A Washington State Merlot with a pitchfork detail and a blood-red palette of cherry, black plum, and cocoa.
Did you know?
Charles Smith, once a rock band manager, started his wine journey in 1999 and quickly became known for his avant-garde label designs and quality wines.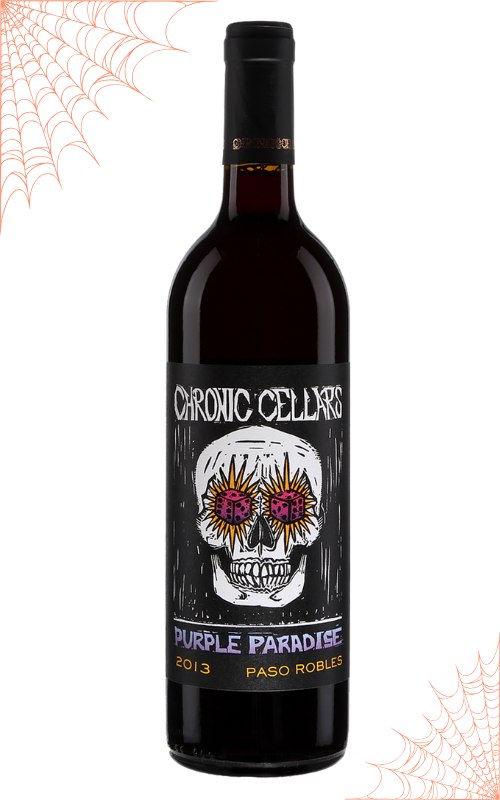 'Purple Paradise' by Chronic Cellars
*Price: ~£15 p/75cl
Inspired by Mexico's Day of the Dead, this Zinfandel blend offers a fruity mix of black cherry and strawberry, ideal for any Halloween bash.
Did you know?
Chronic Cellars was founded by two brothers who grew up in the heart of Paso Robles wine country, and their labels often feature playful and edgy designs.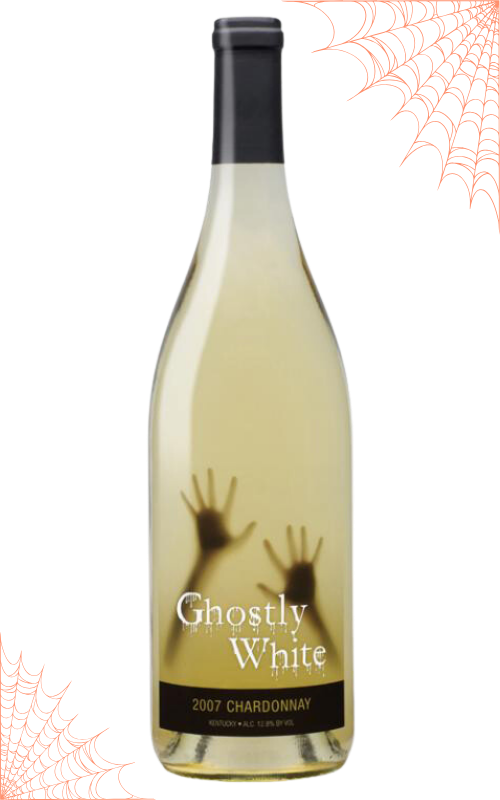 'Ghostly White' by Elk Creek Vineyards
*Price: ~£15 p/75cl
Elk Creek's Chardonnay is a burst of citrus, apricot, and melon aromas, with a bottle design that's a showstopper.
Did you know?
Elk Creek Vineyards is Kentucky's largest winery, and its picturesque location is often dubbed the "Napa Valley of the East".
Halloween offers a unique opportunity to explore wines with eerie labels, intriguing backstories, and exceptional quality. Whether you're looking for an investment-grade bottle or a fun wine to open during a Halloween party, this list provides a range of options to suit your needs. Remember, the value of wines can fluctuate based on vintage, demand, and other factors, so always consult with a wine expert or sommelier before making significant purchases.
Cheers to hauntingly delightful wines!
---
*Source: Average price across all available listings on Wine-Searcher as of 16 October 2023.