Critic Neal Martin has published his Bordeaux 2017 report, The F-Word. In it, he calls the vintage "good to very good" and notes that in terms of comparison, "some proprietors talked of a '2014-plus' which is pretty fair".
He added: "In banal terms, I like this vintage. I am not saying it is the best, but they were mostly a pleasure to taste and fascinating to learn about."
Martin's top picks included: Chateau Lafleur, which he called "an awesome 2017"; Lafite Rothschild, which he dubbed "a classic from start to finish"; and Chateau L'Eglise Clinet, which "gets better and better as it opens in the glass". Each received 95-97 points, the highest score he awarded any wine from the vintage.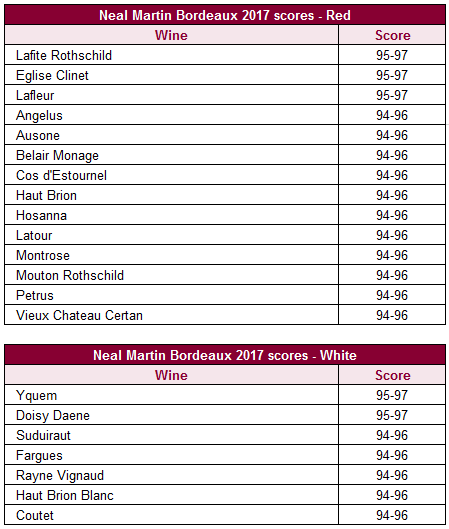 In terms of pricing, Martin says: "I am privy to merchants' actual sales to consumers and it is black and white, successful or disastrous, often hundreds of cases or zero … There is no such thing as a vintage that cannot sell. It just means the price is wrong for consumers". As Liv-ex notes, this sentiment aligns with its own findings, and points to the Bordeaux 2026 campaign, which was "one of mixed success".