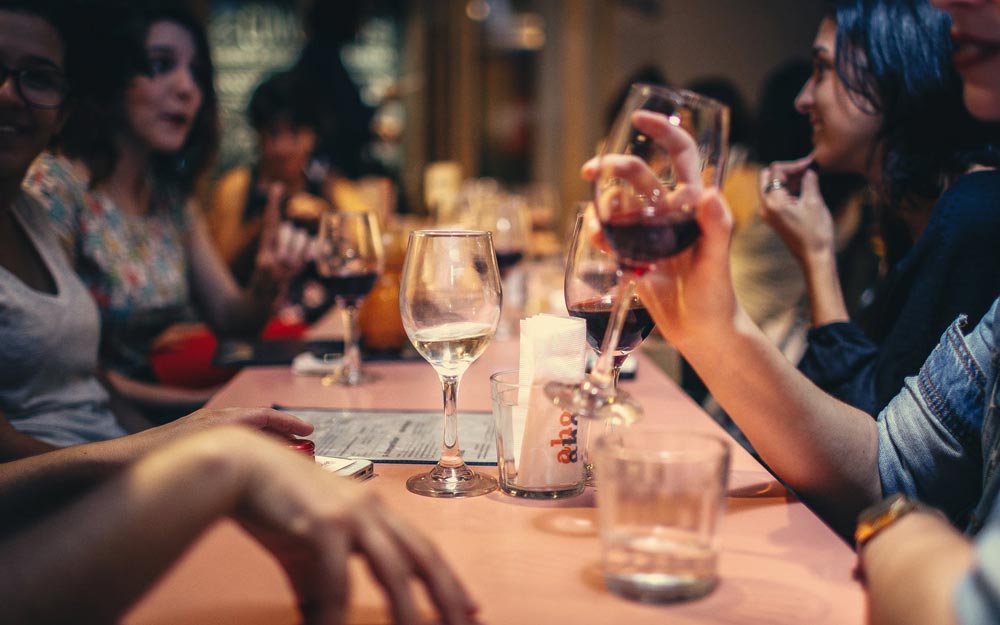 In today's burgeoning wine climate, it's never been easier to freely enjoy such a range of excellent wines while out and about – even your local pub is likely to have more than a few options on offer were you to ask for a glass of red. But where there is choice there can be confusion, which isn't ideal if you're hoping to impress your dinner companions – or simply look like you know what you're doing in front of the wait staff. The good news, though, is that you needn't be fluent in sommelier to navigate your way around a wine list, no matter how extensive it may be. Here's how.
1. Focus on the wines you know you like
There's a lot to be said for branching out of your comfort zone, but if you're not sure where to start with a list, hone in on the regions or grapes you already have a preference for. You don't need to know if a wine is 'balanced' or 'supple', you just need to know that you'll enjoy drinking it.
2. What grows together goes together
An area's wine culture and culinary heritage will always have a symbiotic relationship, so if you're hoping to pair wine with your meal on the fly, it'll help to think in terms of regional origins. Of course, pairing an Italian wine with an Italian-inspired meal is obvious, so think more specifically. If the dish is on the Mediterranean side, you might choose a wine from Sicily. Creamy pastas, however, would favour a Soave. A little geographical knowledge can go a long way.
3. Weigh the price against the year
Once you're focused on a particular region and grape, it's time to choose the vintage. There will be a few cheaper options on the list, and then as the vintages gets older, more expensive bottles. You need to strike a balance between budget and age, as wines tend to taste better the older they are – plus it's often the tannins in young wine that are off-putting to less experienced drinkers. Obviously it's up to you how much cash you splash, but if there's only a modest price difference between two vintages, it's usually worth going for the slightly more expensive option.
4. Don't worry about the pronunciation
Choosing the wine can be intimidating enough, never mind pronouncing its name out loud – and some wine labels are bafflingly complex. Of course, there's the old 'point and show' method, or perhaps a simple bin number, if the list is laid out as such. But for a more finessed ordering experience, you can usually get away with naming the vintage, the winemaker and the grape. "The 2012 Chanson Chablis," for example, instead of "Domaine Chanson Chablis Montee de Tonnerre 1er Cru 2012." If the sommelier needs clarification, they'll ask for it.
5. The sommelier is your friend
And speaking of the sommelier, remember that they are there to assist you in your choices. Even if you already have an extensive understanding of wine, they'll still be best placed to advise on pairings, since they'll also know the menu inside out. Ask for their suggestions – they'll be glad to share their expertise.
6. Ask for the wine to be decanted
Most wines benefit from decanting, so if you're planning on sharing a bottle over the course of the evening, ask your sommelier to decant it for you. Don't be shy – any good sommelier will be happy to oblige. It'll allow the flavours to really open up, and demonstrate that you've got more than just a passing interest in wine. Just make sure you get to see the bottle before it's opened so you can be sure it's the one you've ordered.