Last week's releases featured three left bank first growths, special commemorative bottles and an exciting Château Figeac release on Friday. Despite ongoing mixed pricing levels, the positive outlook for the Bordeaux market overall means that many new EP wines, led this week by Figeac, still offer excellent buying opportunities for this high-quality vintage.
"Lots of great wines appeared this week including many of our favourites from our EP tastings such as Château Haut Bailly and Château Smith Haut Lafitte. Château Figeac's release stood out as a great opportunity – fantastic way to end the week!" – Hermione Egerton-Smith, Cult Wines' Senior Buyer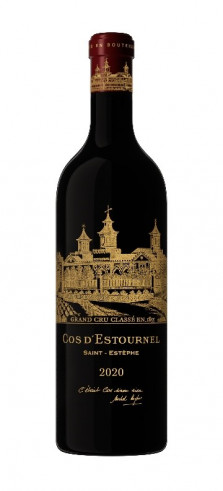 Big names and special bottles
The week began with special commemorative label releases from Cos d'Estournel and Smith Haut Lafitte. Although both wines' RRPs came above their respective recent EP release prices, the new special labels could benefit from stronger demand, particularly out of Asia. The excellent quality of the vintage also helps. Cos d'Estournel received 96-98 points from Wine Advocate (WA) while Smith Haut Lafitte is challenging for a perfect 100 points with a 98-100 point EP range.
In terms of first growths, Margaux, Haut Brion and Mouton Rothschild made it a busy middle of the week, all coming with RRPs of £5,196 (12x75cl). Although the price jumps from last year are punchy, the quality from these top names in 2020 is excellent and all three saw some score ranges touching 100 points.
Fantastic Friday with Figeac
Château Figeac provided a Friday highlight with the week's most compelling opportunity. Its £1,872 RRP comes below the current market prices of the 2018 and 2019 Figeac wines as well as similarly-scored Figeac back vintages from the past decade. As a result, its fair value (£1,955) sits comfortably above the release price. The price potential of this 2020 wine could be even higher should its final score settle at the top of its WA 96-98+ point range.
Château Figeac is also a candidate for a promotion to Premier Grand Cru Classé A (currently Classé B) in next year's Saint Émilion reclassification. If this upgrade comes through, expect Figeac prices to soar much higher.
Château Figeac football pitch analysis