As part of our ongoing coverage of the Bordeaux 2020 en primeur campaign, we are highlighting a selection of some of our favourite Bordeaux châteaux across our different producer categories - Right First Growth, Left Bank First Growth, Right Bank Super Seconds, Left Bank Super Second, and Quality-Price Ratio. Here we look at Chateau Lafite Rothschild.
Château Lafite – Left Bank First Growth
Cult Wines' note from 2020 EP tastings: Fresh and crunchy aromas of red and black currant burst forth from the glass followed by more mellow notes of vanilla, anise and smoke. A complex palate weaves in ripe plums, tobacco, and spices. The very fine grained and chalky tannins add an extra dimension that leads to a long finish of juicy black plum, tarragon, and pine. The breadth of flavours is truly impressive and should only become better with time!
With wines that have captivated the world for centuries, it is fitting that Château Lafite produced a memorable and classic wine in 2020. Surely, decades from now, someone will uncork a Lafite 2020 and recall the strange and difficult year the world endured while also recognising the magnificence of the terroir and the ability of the Lafite team to adapt and carry the historic estate into future.
Vintages like 2020 are a big reason why producers such as Lafite Rothschild are still regarded as the best the in the world. 2020 is gaining a reputation as a "terroir" and a "wine grower" vintage as the weather proved more challenging than the 2018 and 2019 vintages. This was most on display in the Médoc where heavy rains just at the end of the Cabernet Sauvignon harvest threw another obstacle into the mix.
"And yet, there are some shockingly great wines in 2020 from the Médoc. Why? Terroir!" explains the Wine Advocate's Lisa Perrotti-Brown
The best terroirs managed to fully ripen the Cabernet Sauvignon and avoid water dilution from the rain to deliver some fantastic wines exhibiting balance, precision and plenty of power to qualify 2020 as an excellent vintage for the top chateaux. Perrotti-Brown gave Lafite a score of 96-98 points, adding:
"Displaying a deep purple-black color, the 2020 Lafite Rothschild takes a little swirling and coaxing to unlock scents of freshly crushed blackcurrants, boysenberries and spiced plums, followed by emerging nuances of red roses, raspberry preserves, underbrush and unsmoked cigars, with a waft of cedar chest. The medium-bodied palate is an exercise in elegance and finesse, featuring tightly wound layers of red and black berries and loads of mineral sparks, framed by finely grained tannins and well-poised tension, finishing with fantastic length and the most stunning perfume. Magnificent achievement."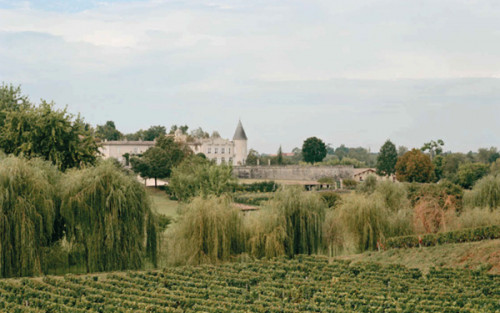 The 92% Cabernet Sauvignon, 7% Merlot and 1% Petit Verdot blend comes in at a moderate 12.8% alcohol, an example of why many are calling 2020 a 'classic' compared to the more opulent, higher-alcohol wines from recent vintages. But part of the mystique of Lafite emerges in the wine's surprising power and depth.
"A very masculine Lafite with a powerful tannic frame (bigger than 2019 and 2018). Deep, intense and stately on the nose with mineral-graphite notes to the fore. Palate rich but with a massive charge of fine-grained tannin and lingering freshness. Enormous length on the finish. Incredible potential." 19 points, James Lawther (jancisrobinson.com)
As James Lawther indicates, the 2020 offers impressively long ageing potential, even by first growth standards. The power and concentrated tannins alongside the lower alcohol and refreshing acidity should mean the aromas and flavours will evolve while still maintaining balance and freshness long into the future.
When it comes to the future of the historic Lafite estate, Saskia de Rothschild is now in charge after taking over from her father Baron Eric de Rothschild in 2018 to become the 8th generation of the Rothschild family and the first woman at the helm. While Saskia remains devoted to maintaining the classic style of the wines, she is also overseeing some changes to ensure that Lafite's future is just as bright as its illustrious past.
Under Saskia's watch, Lafite has started the three-year process to obtain organic certification. Saskia is also actively encouraging a more open dialogue with their global customers. Although Lafite's status needs no introduction, she wants to create closer communication and more emotional bond with a wider community and hopefully welcome visitors to the chateau once travel becomes possible again.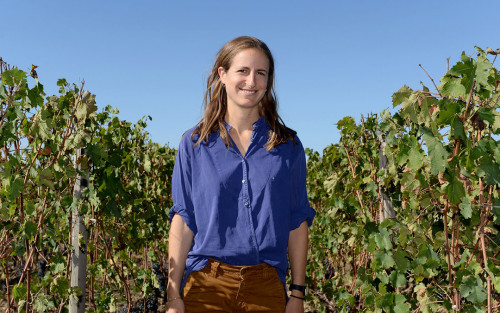 Initiatives such as these are why we are excited about Lafite's future. Its track record as a top-quality wine producer stretches back over 300 years through phylloxera and mildew outbreaks, world wars, and now the unique challenges of 2020. With Saskia its guiding force, the allure of Lafite is as strong as ever and its 2020 wine should provide a stunning example for years to come.