15 August 2022
Chardonnay in the USA: Overcoming stereotypes
American Chardonnays have a diverse history, proving they're not all heavy and over-oaked
Rhys Vineyards Chardonnay Alpine Vineyard, Santa Cruz Mountain AVA
Sandhi, Chardonnay Bentrock, Sta. Rita Hills AVA
Kistler, Laguna Ridge Vineyard Chardonnay, Russian River Valley AVA
Drouhin, Roserock Chardonnay, Eola-Amity Hills AVA
"Sorry, I don't drink Chardonnay." - Nearly everyone can recall a dinner party where someone's blanket aversion to Chardonnay scuttled a host's planned wine pairings.
Why is Chardonnay so divisive? How can the same grape make wines for which people will shell out over £15,000 per bottle but prompt others to refuse even a glass? Much of the negative stereotyping stems from New World Chardonnays, especially those from California, which are associated with overly dense flavours of sweet oak and creamy vanilla that tend to polarise opinions and palates.
But this label is, and has always been, incomplete and unfair. Our recent US Investment Report delved into the country's different regions and producers making high quality fine wines from a number of grape varieties. Here, we look specifically at why US Chardonnay got this stereotype and why the reality is much more diverse.
What makes Chardonnay different?
Chardonnay lends itself to big, creamy, oaky styles as it is considered a 'non-aromatic' variety (unlike more aromatic grapes like Sauvignon Blanc or Riesling), meaning its subtle flavours make it somewhat of a blank canvas. Winemakers can decide to impart flavours from oak or other techniques such as malolactic fermentation (MLF), a process that converts malic acid into lactic acid and creates the smooth buttery flavours many associate with Chardonnay.
These techniques stem from the winemaking style of Burgundy, the homeland of Chardonnay. Even the most subtle, lean Burgundy whites from Chablis typically have some flavour from MLF or contact with the lees (leftover yeast which impacts biscuit/bready aromas). The full-body white wines of the Cote d'Or, meanwhile, have more complex new oak influences. But the fine wine world knows that even the richest, most opulent Burgundies balance these rich flavours with energizing acidity and fresh fruit aromas - a big reason why Burgundy commands huge prices.
California Chardonnays, however, are often assumed to be overly creamy and dominated by oak flavours and high alcohol. Some love this style and will shell out big prices for the best bottles. But these big Chardonnays also fuel the stereotypes that put others off.
But has this always been the case?
Fresh origins of California Chardonnay
Although Chardonnay existed in the state (from Burgundy cuttings) since the 19th century, the fine wine Chardonnay movement really began in the early 1950s. Stony Hill in the St. Helena area of Napa Valley released the state's first varietal-labelled Chardonnay in the early 1950s in a lean, high-acidity style with no new oak influence. Varietal-specific winemaking techniques had not yet taken off in California, so Stony Hill implemented the prevailing techniques for other white wines that avoided MLF and its buttery flavours in order to preserve the pure varietal character.
Hanzell emerged as another pioneer in the 1950s with the first temperature-controlled stainless steel fermentation tanks at its winery in the Sonoma Coast. Cool temperatures help preserve fruit aromas, allowing Hanzell to create a mixed style that combines wine fermented in stainless steel with a smaller portion from new oak. Both Stony Hill and Hanzell are still going strong today, making a range of balanced wines similar to their original styles.
This style of Chardonnay helped California properly enter the world's fine wine radar in 1976 with the famed Judgement of Paris. Although most remember Stag's Leap topping the Bordeaux reds, Napa Valley's Chateau Montelena came atop the white wine judgement with a 1973 vintage Chardonnay made in a similar balanced style with oak influence kept under control.
The powerful 1990s
Complexity and power had become California's hallmarks across both red and whites by the 1980s and 1990s, and some producers sought to maximise these elements in their Chardonnay with more new oak or picking grapes later to increase ripeness and alcohol levels. Notoriously, Chardonnays would often clock in at 15% or higher.
The best producers, such as Marcassin, maintained balance, freshness and acidity to make an excellent version of this rich style that found favour with critics such as Robert Parker. But not all producers could replicate this success, and many churned out overly creamy wines that hurt the image of even the best Chardonnays. The "Anything But Chardonnay" (ABC) reaction in the 1990s and early 2000s saw many drinkers and collectors shun the fine wine world's most famous white variety.
In pursuit of diversity
Thankfully, California's dynamism helped it break out of this rut by attracting more investment and people to the region. In 2011, new and energetic winemakers Rajat Parr (Domaine de la Côte and Sandhi) and Jasmine Hirsch (Hirsch Vineyards) launched In Pursuit of Balance (IPOB), an organisation and series of tastings aimed at promoting more balanced versions of Chardonnay and Pinot Noir.
Producers planted more in cooler regions such as Russian River Valley to enhance the freshness. Additionally, Oregon has become a hotbed of Burgundy red and white wines with its cooler climates ideal for a style more associated with the Old World than the new.
We believe diversity and breadth should be Chardonnay's calling cards instead of the over- oaked label. Big, bold Californian Chardonnays have not disappeared entirely, which is a good thing as the best examples, like some of those from Au Bon Climat, are stunning and an important point of differentiation for the Golden State. But Chardonnay in the US, just as it does in Burgundy and elsewhere, can come in a range of styles that can please every fine wine aficionado and dinner party guest.
Four great 'fresh and balanced' US Chardonnays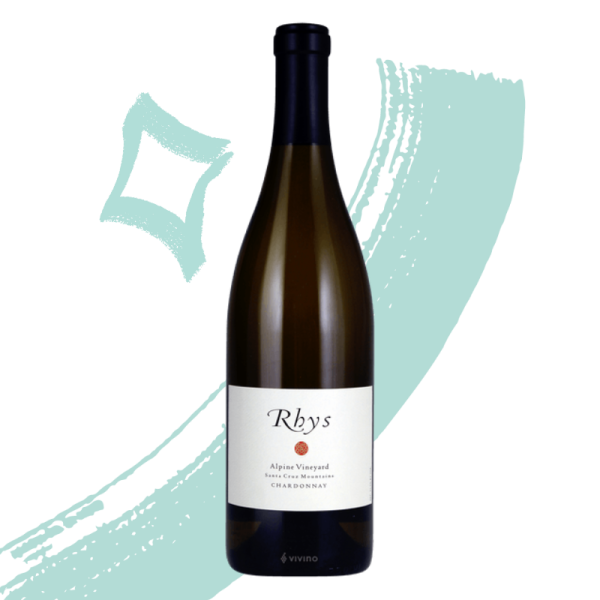 Rhys Vineyards Chardonnay Alpine Vineyard, Santa Cruz Mountain AVA
From a producer on the rise, Rhys's Alpine Vineyard Chardonnay is a great example of how elegance and purity do not mean any loss of complexity. The steeply sloped vineyard stays cool thanks to altitude and the nearby Pacific Ocean, allowing the mineral freshness of the chalky soils to shine through. Rhys' Horseshoe Vineyard Chardonnay also delivers excellent balance with a little more power.
Top vintages: 2016, 2015, 2013, 2012
Critic quote: "Tasting like a Grand Cru Chablis with its incredibly pure lemon curd, flinty minerality, brioche and white flowers… It's a stunning Chardonnay that will compete with the creme de la creme of Chardonnays." – 2013 vintage, Jeb Dunnock in the Wine Advocate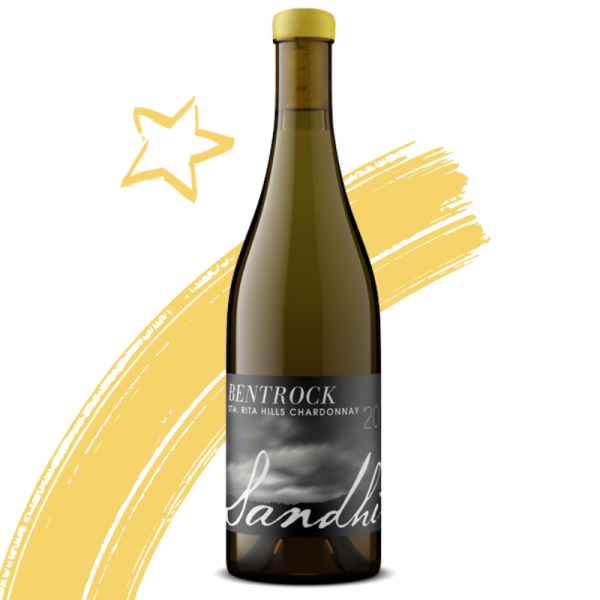 Sandhi, Chardonnay Bentrock, Sta. Rita Hills AVA
Set up by Rajat Parr, one of the founders of IPOB movement, Sandhi Chardonnays have always exhibited incredible finesse, energy and minerality, a nod to the calcium-rich soils of Sta. Rita Hills. At the same time, they are distinctly serious Chardonnays with balanced notes from new oak and MLF. The Bentrock site is "blasted daily by cold ocean winds" keeping the grapes uniquely cool, resulting in a pure expression of cool California Chardonnay.
Top vintages: 2019, 2018, 2015
Critic quote: "The long, tongue-tingling finish is simultaneously saline and chalky." 2015 vintage, William Kelly in the Wine Advocate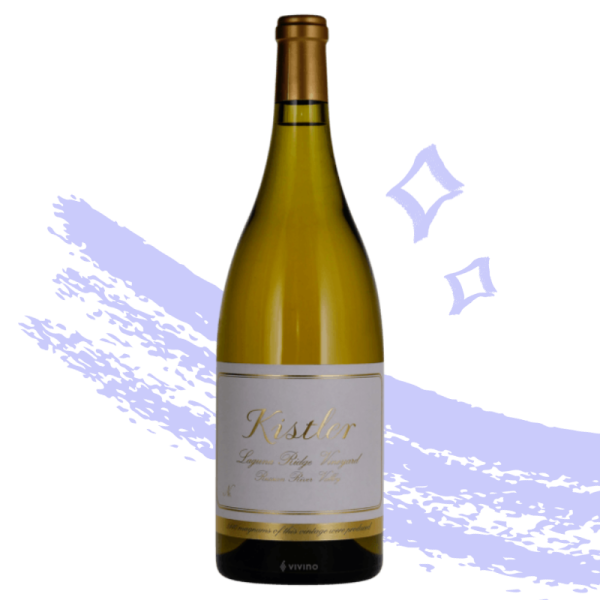 Kistler, Laguna Ridge Vineyard Chardonnay, Russian River Valley AVA
Kistler has long been associated with some of California's finest Chardonnays with some of the best examples of the classic richer style. But its work in the cooler northern AVAs have delivered wines with extra lively, energetic aromatic profiles. This low production Chardonnay was first bottled in 2015, and the 2019 vintage pulled in a perfect 100 points from Wine Advocate.
Top vintages: 2020, 2019, 2016
Critic quote: "Its energy and dynamic palate of flavors called me in again and again, and I just could not put this wine down!" – Erin Brooks in the Wine Advocate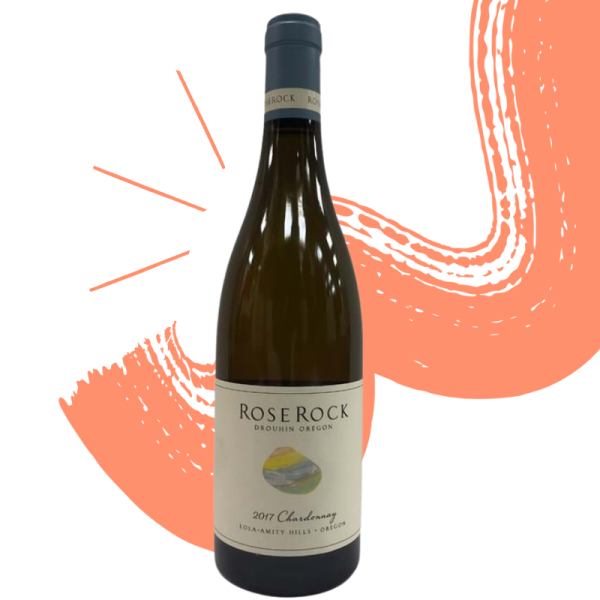 Drouhin, Roserock Chardonnay, Eola-Amity Hills AVA
The Drouhin family are Burgundy royalty but have now firmly established themselves as leaders in Oregon's Willamette Valley. They set up the Domaine Drouhin estate in Dundee Hills in 1987 and then started the Roserock estate 25 miles to the south in 2013. Located in the Eola-Amity Hills AVA (sub-appellation of Willamette), the site receives chilling ocean breezes that keep it several degrees cooler than other Willamette areas, making it ideal for refined expressions of Chardonnay. The flagship wine is made in equal parts with oak and tank ageing, allowing for a harmonious end result.
Top vintages: 2019, 2018
Critic quote: "…it glides across the palate like satin, an integrated tang drawing out lemongrass-like accents" – Erin Brooks in the Wine Advocate
Curious about other US regions?
Our US Fine Wine Investment Report 2022 explores the most beloved regions like Napa Valley, Sonoma County, Santa Cruz Mountains, Willamette Valley and Walla Walla. What's more, we list age-worthy wines from key producers and analyse their investment potential. Perfect for wine aficionados who want to collect the best wines!