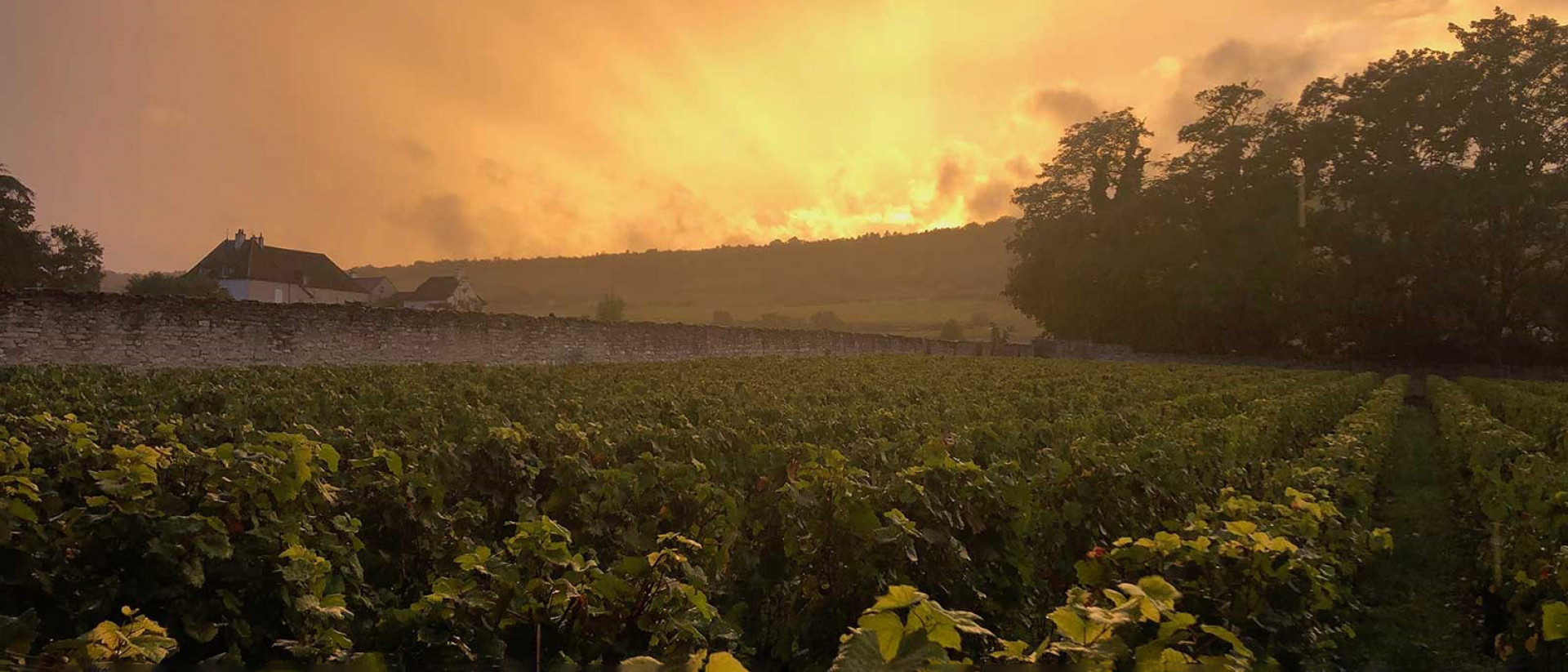 Producer profile
Annual Production (Grand Vin)
Founder Jacques Seysses married Rosalind Boswell, an American girl who came to help out with the 1973 vintage but ended up staying forever.

Compared to other Burgundian estates, Domaine Dujac is a mere pup, having come to life in 1968 when the then-26-year-old Jacques Seysses bought the run-down Domaine Marcel Graillet.
Graillet was a poor domaine, selling uninspiring wine to negociants, and so Jacques found himself in the challenging position of finding a customer base while also upgrading the winery. Fortunately, his wealthy biscuit manufacturer father was able to provide some contacts. But that's not to say Jacques rode on his father coattails. Having already apprenticed at Domaine de la Pousse d'Or, Jacques already knew a thing or two about wine, and with a background in banking, was able to combine this knowledge with a savvy business nous. After a tough first year, he bought the domaine up to speed and found commercial success when US importer Frederick Wildman came to visit. After several tastings, he offered to buy the domaine's entire stock – Jacques offered him half.
Through positive press and his father's connections, Domaine Dujac became an increasingly popular name on the Burgundian wine scene, and soon its wines were making an appearance in top restaurants throughout all of France. The estate's holdings quickly expanded beyond Morey Saint-Denis, and now include parcels in Echezeaux, Bonnes Mares, Chambertin, Romanee Saint Vivant, Vosne Romanee, Clos de la Roche and Clos Saint-Denis.
Today, Jacques is still involved in everyday operations, but is gradually relinquishing control to his sons Jeremy and Alec, and Jeremy's wife Diana, who have run the domaine for the last several vintages.
It would be easy to assume that Jacques Seysses had something to prove when he founded Domaine Dujac; after all, he came from a wealthy and well-connected family and had relatively minimal wine experience. Besides, the domaine was a mere infant among the older, deeply established grandfathers of Burgundy wine. But it seems Jacques took to winemaking like a duck to water, and in such a relatively short space of time, is now producing some of the finest wines in their respective appellations.
The Chambertin and Romanee Saint Vivant command the highest prices – well into four figures for just three bottle cases. A worthwhile investment, many would argue, as the average price of the Chambertin has skyrocketed in recent times: more than 433% since 2014.
Elsewhere in the domaine's impressive portfolio, the Clos St Denis is a firm favourite with critics and collectors, boasting solid scores, greater affordability and consistent growth. Its upward trajectory over the past few years has been slow and steady, but shows no signs of relenting.
Those looking for a potentially lucrative pay-off would do well to consider the domaine's Echezeaux; one of the most highly-regarded wines of its kind. With respectable scores in the low 90s from major critics, it remains good value in comparison to Dujac's other grand cru.
Domaine Dujac Chambertin
Perhaps the finest of Dujac's wines, the Chambertin has commanded extremely high critic scores in recent years, notably 98 points from Antonio Galloni for the 2009 vintage. With blue and black fruit, spice and mint aromas, this Pinot Noir combines power and finesse to – according to Galloni – "a degree seldom seen, even in Burgundy".
Domaine Dujac Romanee St Vivant
One of the highest scoring Romanee Saint Vivant wines, according to WineSearcher.com, this sought after wine boasts sweet red cherry, rose and orange peel notes, a sensual palate and intricate clarity. Widely regarded as a true classic.
Domaine Dujac Clos de la Roche
One of Dujac's slightly more affordable wines (but only slightly) this Hachette des Vins award-winning wine is elegant and refined, with hints of tobacco, wild flowers and cherries, leaving an impressive finish.
Domaine Dujac Clos St Denis
A consistent critic and consumer pleaser (it's the most searched for wine in the region, according to WineSearcher.com), this is a big, powerful wine, with a deceptively mid-weight body – it's got plenty of underlying structure that finds itself in the glass. Raspberries, flowers and sweet spices wrap around its long finish.
Domaine Dujac Bonnes Mares
Billed as 'exquisite' by critic Neal Martin, the Bonnes Mares is perfumed and floral, with succulent black fruit aromas and just a hint of coffee. The palate is refined, with superb tannins, giving way to a long, peacock's tail finish.
Domaine Dujac Echezeaux
Offering a complex bouquet with touches of dark plum and mulberry, this consistently high quality wine boasts a medium-bodied palate and effervescent finish that fans out nicely on the finish. A feminine Echezeaux that ages exceptionally well.
An investment like no other
We make investing in fine wine as effortless as drinking it - combining human expertise, data-driven tech and a love for fine wine.